— -- Blink-182 drummer Travis Barker says he tried to pay his friends $1 million to take his life while he was recovering from a 2008 deadly plane crash that severely burned over 65 percent of his body.
"I mean, [medical officials] had to take my phone out of my room because I was making these phone calls," Barker, 39, told ABC News' Chris Connelly in an interview to air on "Good Morning America." "I would call friends of mine and go, 'You know, I'll deposit a million dollars into whoever's bank account. Like, I'm done.'"
Watch the exclusive interview on "Good Morning America" Tuesday at 7 am ET.
Barker and the late Adam Goldstein, who performed under the name DJ AM, were the only survivors when a Learjet taking them home to California crashed on takeoff in Columbia, S.C., in September 2008.
The two pilots, Barker's security guard and Barker's assistant were all killed in the crash. Goldstein died in 2009 of an apparent drug overdose.
Barker says the pain he felt during and after the plane crash was "like hell."
"The plane's on fire and my hands are on fire so I unbuckle my seat belt and I jump right into the jet, which holds all the fuel. I basically ignite my whole body in fire," Barker told Connelly. "I'm so soaked in jet fuel, there's nothing I can do to put the fire out."
He added: "I'm completely nude at this point...I'm running, grabbing my testicles, my genitals, because, I don't know why, and then we realize, you know, we're out of the plane and...the plane explodes."
Barker spent four months after the plane crash in burn centers and underwent 27 surgeries. He recounts the plane crash and his recovery in searing detail in his new memoir, "Can I Say."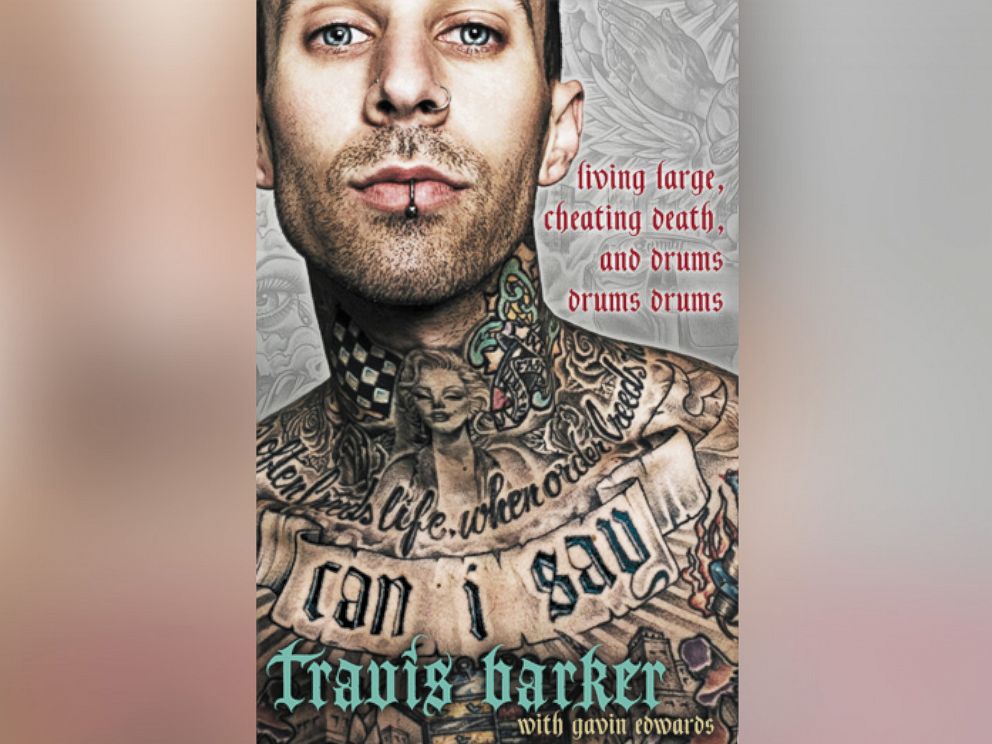 It is in the memoir that Barker explains how his two children, Landon and Alabama, helped him see the light out of the darkness. Though the children were young at the time, Barker says they knew exactly what their dad had been through.
"It was just hard for them to see me in the state that I was in, like, you know, they color in class and…everyone's drawing pictures of their family or what they did on the weekend and Landon's drawing a picture of a plane crashing," Barker said. "I mean it was definitely something that, I mean, he was old enough to understand."
Barker has not stepped on a plane since the 2008 crash. He skipped his band's tour of Australia in 2013 due to his fear of flying. He traveled by ship to Europe for a Blink-182 tour the previous year.
Now, six years after the plane crash, Barker says the only way he will ever fly again is if his two kids ask him.
"I tell my children, 'When you're ready to fly, I'm ready to fly,'" Barker said. "So if my son came to me and said, 'Dad, let's fly to Hawaii,' or, 'Dad, let's go to Australia,' I'm in Australia."
"I don't want it to be a handicap for them, and I dread it," he added. "You know, I lose sleep over it, but if and when they say they want to do it, I'm going to do it."
Barker, who will turn 40 in November, says his commitment to his two kids also helped him put his wild, reckless lifestyle in the rear-view mirror and focus solely on drumming and being a dad.