Inside the 'Beautiful' Estate Where Brad Pitt and Angelina Jolie Got Married in France
All you need to know about Chateau Miraval in France.
— -- Angelina Jolie and Brad Pitt were married in Chateau Miraval, France, this past weekend, but the location -- both the Chateau that they own and the country -- shouldn't come as much of a shock to those who know the couple's history.
Pitt, 50, and Jolie, 39, who got together in 2005, own a vineyard in Provence, France, and their rosé from Château Miraval, the same site of their wedding, ranked among the Top 100 of 2013, according to Wine Spectator's 100-point scale.
Read: All the Details: Brad Pitt and Angelina Jolie Are Married
Read: Brad Pitt Opens Up About 'Peaceful' Life on His Vineyard
Related: Brad Pitt and Angelina Jolie Married: Their Best Quotes About Marriage Through the Years
The 1,000-acre estate, which Pitt and Jolie first leased in 2008 and then bought in 2011, is "very remote and beautiful," its previous owner Tom Bove told E! News in 2012.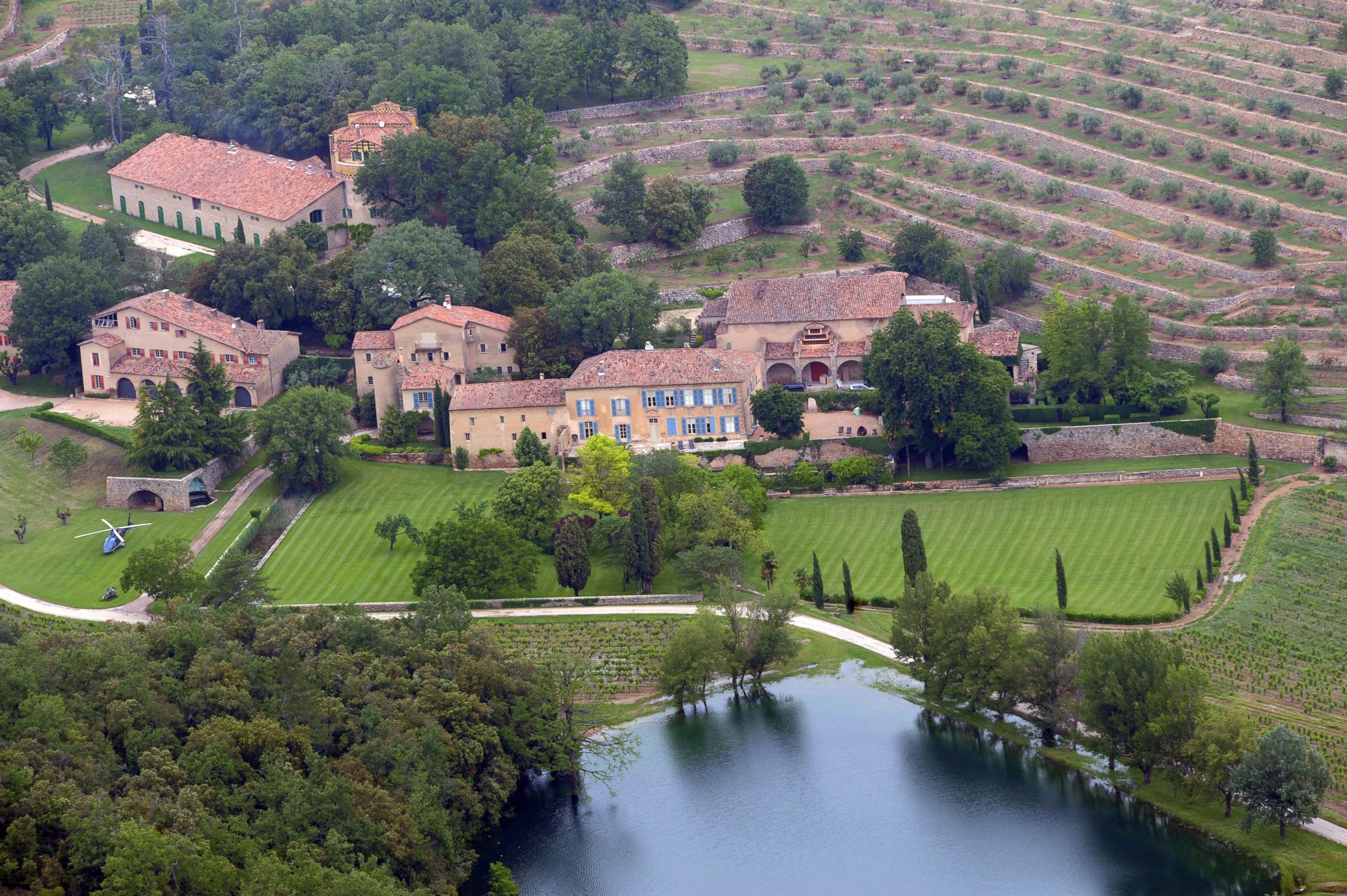 Though it has not been confirmed, it's likely Pitt and Jolie wed in the chapel on their estate. Bove added that the French-gothic style chapel on the grounds was rebuilt in 1880 and fits about 20 people, perfect for a small wedding with just family and friends.
The "World War Z" star recently opened up about how much he loves the beauty and quiet of France, and his passion for crafting great wine.
"It's very peaceful and the antithesis of the drive, the want, the need to get ahead indicative of life in Hollywood," he told Wine Spectator in June. "I'm instantly reminded what quiet sounds like."
He continued about owning a vineyard with his fiancee, "For better or worse, given my compulsive nature, if we are going to be in the wine business, let's make the best wine we can. I asked the question, 'Why can't we make world-class wine in Provence?' Let's approach it like a film, and let's make something we can be proud of and people can enjoy."
"I'm a farmer now. I love learning about the land and which field is most suitable for which grape, the drama of September and October: Are we picking today? Where are the sugar levels? How is the acidity? Is it going to rain? It's been a schooling for me. In the off months, I enjoy cleaning the forest and walking the land," he added.
The parents of six children -- Maddox, 13, Pax, 10, Zahara, 9, Shiloh, 8, and twins Vivienne and Knox, 6 -- have another tie to France.
Their twins Knox and Vivienne were born at the Fondation Lenval hospital in Nice, France in the summer of 2008.
"The babies are doing well. The operation [a Cesarean] went just perfectly," Dr. Michel Sussmann told People magazine after she gave birth. "Angelina is in very good spirits. Brad Pitt was at her side. He was there and all was well."
Also, Jolie's late mother Marcheline Bertrand was of French Canadian descent on her father's side. She died in 2002 at the age of 56 from ovarian cancer.