In a bizarre turn after the death of Casey Johnson, her "wifey" Tila Tequila has accused Nicky Hilton and Bijou Phillips of taking the dogs that belonged to the doomed heiress in order to euthanize and bury them with Johnson.
Hilton and Phillips Wednesday retrieved the two dogs, a poodle and a Yorkie, from Tequila, who had been caring for them since Johnson died Monday, according to the New York Daily News.
Police were called around 2 p.m., when a dispute broke out between Tequila, who claims to have been Johnson's fiance, and Johnson's celebrity friends, according to E! online.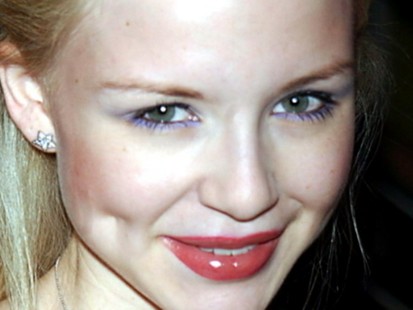 In a video posted on the E! Web site
, Tequila can be heard telling reporters: "They don't care about the dogs. They are putting them to sleep to bury with Casey."
When asked if they were going to euthanize the animals, Phillips said, "No."
A spokesman for Casey Johnson's father, N.Y. Jets owner Woody Johnson, also denied the accusation.
He told the Daily News that the 18-year-old toy poodle named Zoe "is very old and sick and has a lot of issues. The family plans to seek veterinary help for those issues."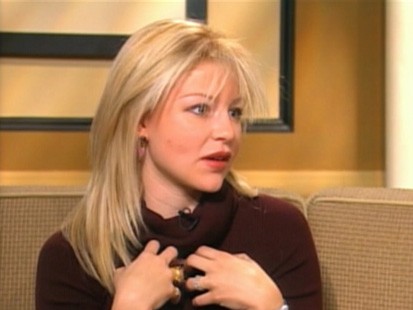 Besides the dogs, Johnson's friends also took a rack of her clothes, including several fur coats, and packages of insulin that Johnson took for her diabetes, according to the Daily News.
Tequila may be feeling excluded from Johnson's family and their decision-making. She posted on her Twitter page Wednesday that she was meeting with "my fiance's family."
But, as for the meeting, Woody Johnson's spokesman said, "It's not true."
Later that day, when Hilton and Phillips showed up, she vented her frustration on the Twitter page: "It's been quite hard because it's all of them against me. I feel that everybody needs somebody to blame, and they want to blame me."
Since Johnson's death, her friends and family are left wondering what went wrong.
Johnson Seemingly Had It All
Johnson seemed to have it all.
An heiress to the Johnson & Johnson fortune, she was the great-great granddaughter of the founder of the pharmaceutical giant and daughter of billionaire New York Jets owner Robert "Woody" Johnson. She counted among her friends, socialites Paris and Nicky Hilton and actress Lindsay Lohan, and she once dated Courtenay Semel, daughter of former Yahoo chief Terry Semel.
Yet, despite her wealth and connections, Johnson was arrested last December on burglary charges for allegedly stealing clothes and jewelry from a former friend. According to the New York Post, Johnson also lived a life of squalor, in a garbage-filled, rented house with no electricity, water or gas that boasted rats in the pool.
She and her girlfriend, D-list reality TV star Tequila recently claimed they were engaged.