— -- You can't celebrate 50 years of the CMA Awards without celebrating 50 years of Dolly Parton.
"Every country person's dream is… to be part of the CMAs and to win the CMA award," Parton said during an interview for the ABC News special, "All Access Nashville: Celebrating the CMA Awards With Robin Roberts," which airs on Monday. Oct. 31 on ABC.
"You never get over that, or I certainly never have," she added
Over the course of her legendary career, Parton has had 44 CMA Award nominations. Earlier this month, it was announced that Parton will be the 2016 recipient of the Willie Nelson Lifetime Achievement Award, which will be presented during the 50th Annual CMA Awards on Nov. 2 on ABC.
Since the award was instituted in 2012, previous recipients include Willie Nelson himself (2012), Kenny Rogers (2013) and Johnny Cash (2015).
One of Parton's most famous hits, "I Will Always Love You," was included as one of the songs featured in the "Forever Country" single and music video. "Forever Country," which was released in September as the CMA Awards' 50th anniversary celebration song, is a 30-artist medley singing a mash-up of Parton's "I Will Always Love You," as well as John Denver's "Take Me Home, Country Roads" and Willie Nelson's "On the Road Again."
From her humble Tennessee roots to renowned international superstardom, Parton has been a staple in country music for decades, reinventing herself from a writer and singer, to movie and TV star to business entrepreneur.
At 28 years old, Parton won her first CMA Award in 1968 with her mentor and then-singing partner Porter Wagoner.
"Just the excitement of winning a big award like that… there's nothing like the first," she said.
By 1975, she had won her first Female Vocalist of the Year.
"I just felt more than anything, as an artist, that I had been accepted as a singer," Parton said of that moment. "So that made me feel real proud, and I felt like those dreams were beginning to really build and come true."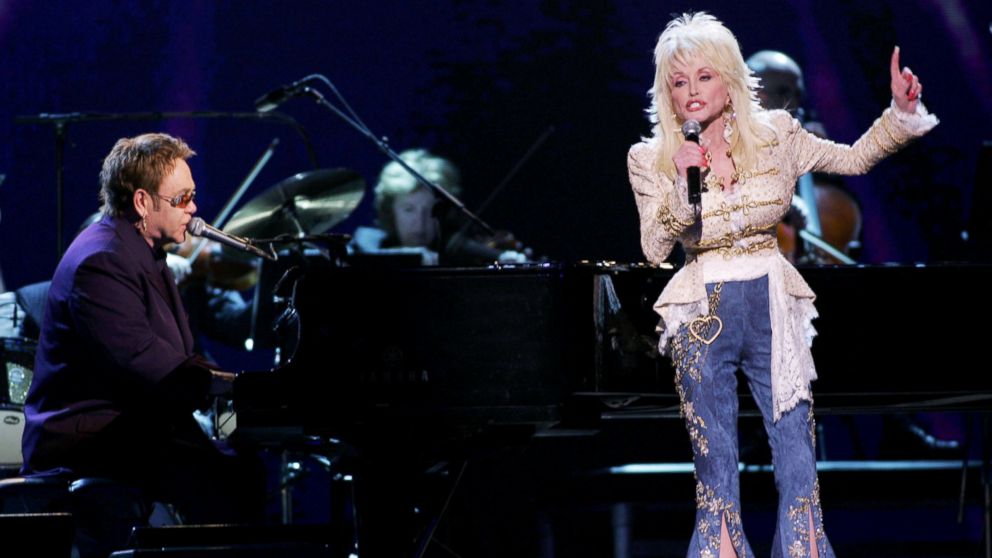 Three years later, she won the coveted Entertainer of the Year award, and used a coat to cover a minor wardrobe malfunction.
"I remember that night, my dress was tight… and the fabric was so thin," Parton said. "I sat down in front there and my whole dress started ripping, and right in front too."
Almost as famous as her music is Parton's changing look over the years -- big blonde hair and all.
"I never just can get over that hair," she said, laughing. "I guess all country girls, you just think you have to have big hair… to me, I had to have big hair and a Cadillac to say I had arrived in country music."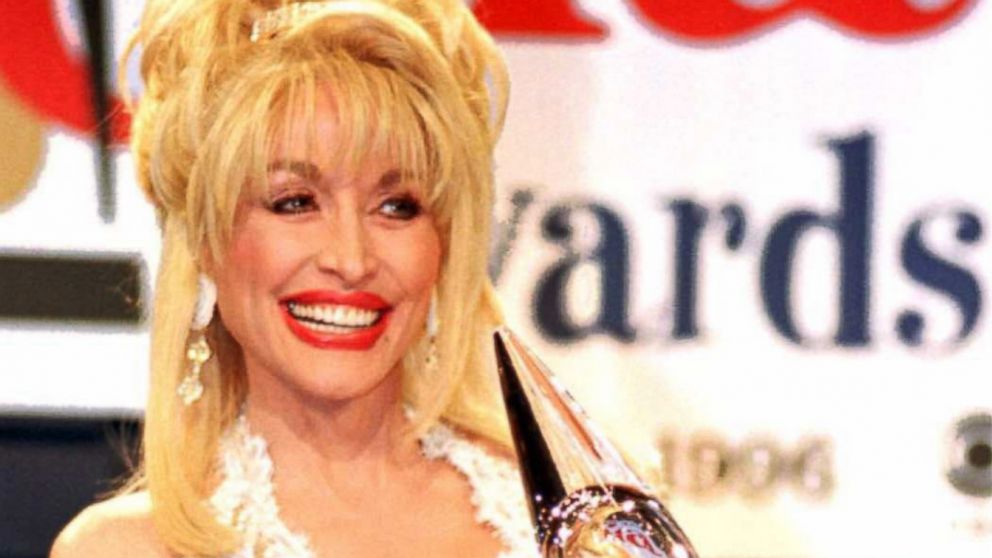 Watch the ABC News special, "All Access Nashville: Celebrating the CMA Awards With Robin Roberts," on Monday. Oct. 31 on ABC.