— -- Celine Dion will soon return to the Las Vegas stage after taking a year off to care for her husband, René Angélil, but the road back has not been easy for the award-winning singer.
Dion, 46, revealed in an interview with ABC News' Deborah Roberts that Angélil, 73, has to be fed by feeding tube because of his throat cancer.
"He can't eat so I feed him," Dion told Roberts during the interview in Las Vegas, at which Angélil was present. "He's got a feeding tube. I have to feed him three times a day."
Dion and Angélil have been married since 1994, after meeting 14 years prior. They have three sons together -- a 14-year-old and 4-year-old twins. Dion has walked them through their father's cancer battle.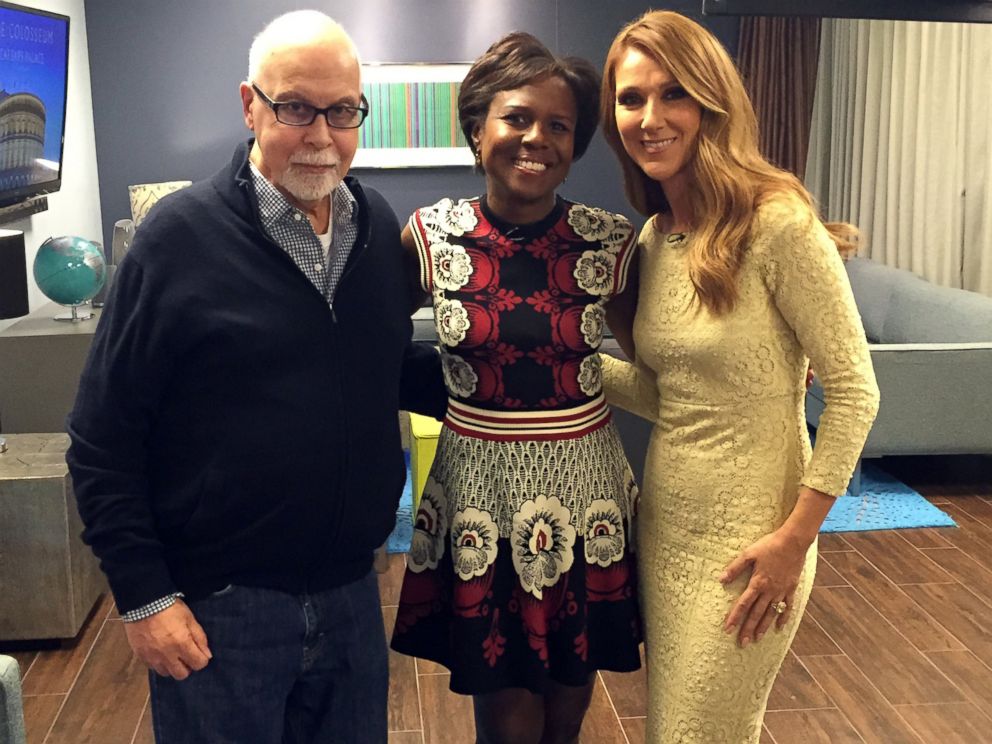 "I really believe that children know it all," Dion said. "We are afraid of explaining because we're scared, because we're worried."
Celine Dion's Husband Stepping Down as Her Manager
"If you tell the kids," Dion continued, "like I said to my children, 'You want to come and help me feed papa today...You want to help me out? Want to hold the water? You are a good feeder. Good job, Nelson. Good job, Eddie. Thank you so much. Come on, give a kiss to papa.'"
Angélil, who stepped down as Dion's manager in June because of his health, has been battling throat cancer for 15 years. Dion says it was in December 2013, just as she was about to appear on national television, that she found out her husband's cancer had returned.
"I went back in my dressing room and I saw him looking pretty devastated, in shock, and I was like, 'What's going on,'" Dion recalled. "He said, 'I have cancer again. The doctor just called me and I have cancer again.'
"At that moment, honestly, my heart started to beat faster but my body shut off," Dion said. "So I didn't know how to go along. He needed my support and I was like, 'OK. I'm going to go sing. I'm going to go put makeup on and I'm going to go sing 'Incredible' and I'm going to forget how I feel right now.'"
"I sang the song and then reality started to strike," she said. "It took a toll on me."
Angélil underwent major surgery that left him unable to swallow and unable to talk. At what Dion says was Angélil's urging, the "Power of Love" singer left her husband's side to continue her residency at The Colosseum at Caesars Palace in Las Vegas, which she began in 2011.
"Sometimes [you] don't feel what you need to feel, [you] just do it," Dion said of that time period. "And I did and it was very hard.
"I realized I couldn't do both," she said.
Dion announced in August 2014 that she was canceling her Las Vegas shows and a planned tour of Asia to take care of Angélil and their sons.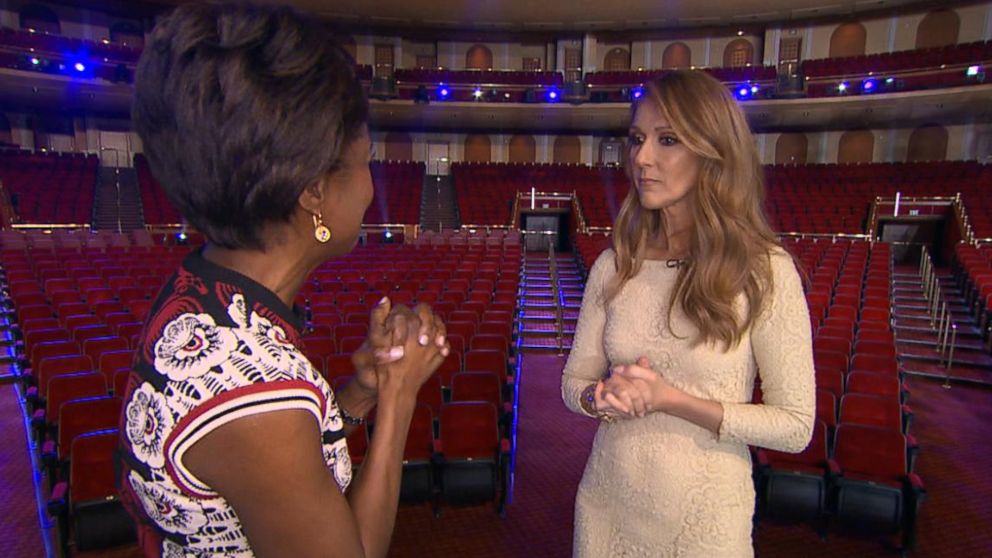 Now, nearly one year later, as Angélil continues his fight against cancer, Dion says the show, and their love, will go on. Dion will return to Las Vegas on August 27 with a brand new show.
"I'm doing it for him. I'm doing it for my fans," Dion said. "We have a ticket to live. We have a ticket to ride. We're living, so live. Let's go."
The Las Vegas music landscape Dion will return to is different than the one she first saw in 2011, when she started her residency at The Colosseum, a theater built just for her show.
Britney Spears is headlining her own show now in Sin City and Mariah Carey just announced she will do a limited-run show at Caesars Palace beginning in May.
"I think it's going to help all of us be the best of ourselves," Dion said. "There's one Mariah. There's one Britney and it's wonderful not only for Las Vegas.
"This is a new, wonderful opportunity for us to be able to give our best," she said.
Watch more of Deborah Roberts' powerful interview with Celine Dion tonight on "Nightline" at 12:35 a.m. ET.