Cesar Millan, "Dog Whisperer," Engaged to Longtime Girlfriend Jahira Dar
The "Dog Whisperer" announced the news on Instagram on Monday.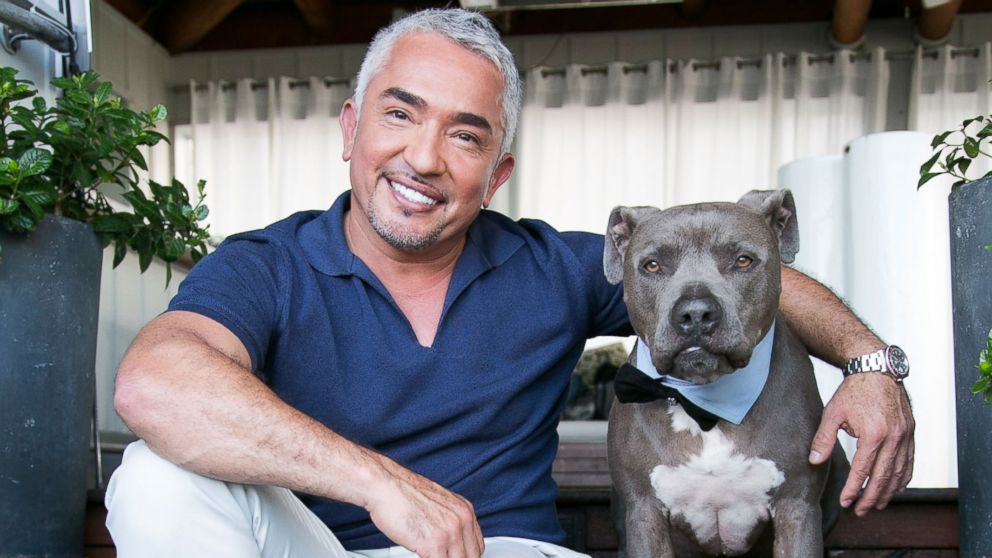 — -- Cesar Millan, who first became a fixture of reality TV on the show "Dog Whisperer," has been listening to his heart. He recently proposed to longtime girlfriend, Jahira Dar, and couldn't wait to share his engagement news with his fans.
In an interview with People, Millan revealed that he popped the question to Dar, after six years of dating, during a surprise trip to Greece. He said he was ecstatic that now his "pack is complete."
The "Cesar 911" star announced the exciting news on Instagram Monday morning. In the photo he posted, the "dog whisperer" is kissing his new fiancee's hand as she smiles at him, holding a bouquet of roses in her other arm.
"I'm so happy!!! She said yes," Millan wrote in the caption. "I always knew that I wanted someone to share my life with who was sweet, adventurous, honest, and loving, but I got more than that!
"[Jahira] is beautiful inside and out, extremely supportive of my entire family and me," he continued. "And she loves dogs!"
"Jahira came into my life at just the right time," Millan said. "She was instrumental in helping me rebuild my life and my family after my divorce and break from the 'Dog Whisperer' television show. She is compassionate, gentle, instinctual, spiritual, intelligent, fun, strong, adventurous, and loving."
"She embodies the principles that I prize the most – honesty, integrity and loyalty," he continued. "On top of all of that, she loves dogs and mother nature just as much as I do."