Why chef and entrepreneur Ayesha Curry won't ever call herself an NBA wife
"I don't think my husband would call himself 'chef's wife.'"
— -- Ayesha Curry is a mogul in the making.
Curry just opened her flagship restaurant International Smoke in her adopted hometown of San Francisco, her third location with legendary chef Michael Mina.
The 28-year-old also hosts the Food Network show "Ayesha's Home Kitchen" and was a co-host on ABC's "The Great American Baking Show." And in between that, she's one of the faces of CoverGirl, has a cookware line, a home cooking service and is the mother to two daughters, Riley and Ryan.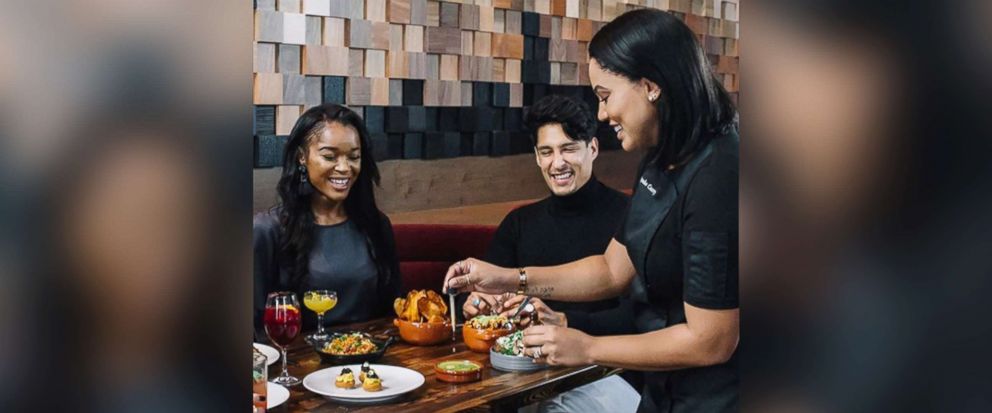 Oh yeah, and she just happens to also be married to two-time NBA champion Stephen Curry of the Golden State Warriors.
"Obviously mom and wife first," Ayesha Curry said of the many titles she juggles. "Those are the two most important titles."
But one of the titles Ayesha Curry said she doesn't carry is "NBA wife."
"I don't think I'll ever call myself that," she told "Nightline" co-anchor Juju Chang. "I mean, I don't think my husband would call himself 'chef's wife.'"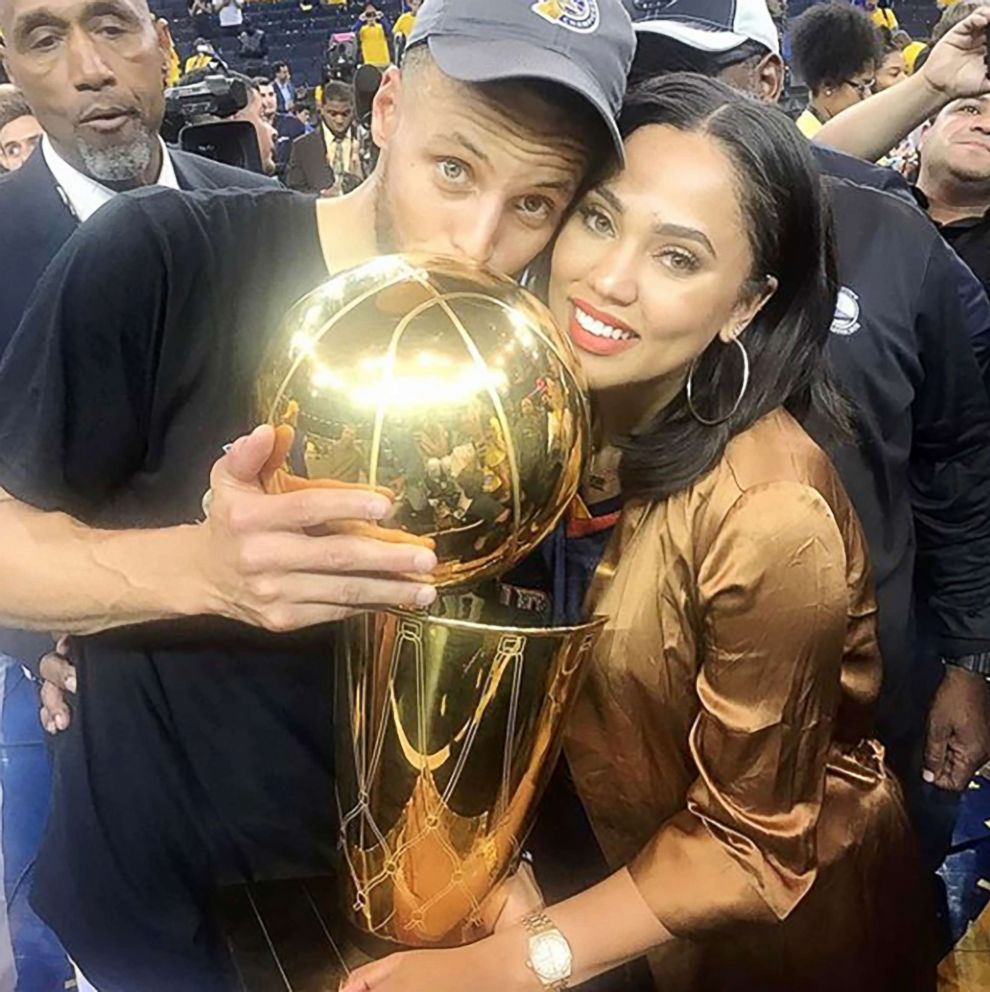 The two childhood sweethearts met when she was just 14 years old in their local church youth group. They didn't start dating until he was in college, and the couple have been together for over a decade.
Ayesha Curry said the first time she went to a game of his at 19, she didn't understand how big of a deal he was.
"Waking into that basketball game, I was so freaking confused. I was like what? Why does everybody have your number on their back? And now of course I'm a diehard fan and I love it so much," Ayesha Curry said.
The powerhouse pair is now ubiquitous on social media and have even launched a video game app together. The two are unending in their support of each other, with Ayesha Curry cheering on her husband at almost every game and Steph Curry making appearances on her cooking show and supporting her at the restaurant.
"One thing that my mom always told me was to never lose yourself inside of your marriage. I'm happy that I've been able to find that so-called balance and be able to pursue my passions and take care of my family," Ayesha Curry said.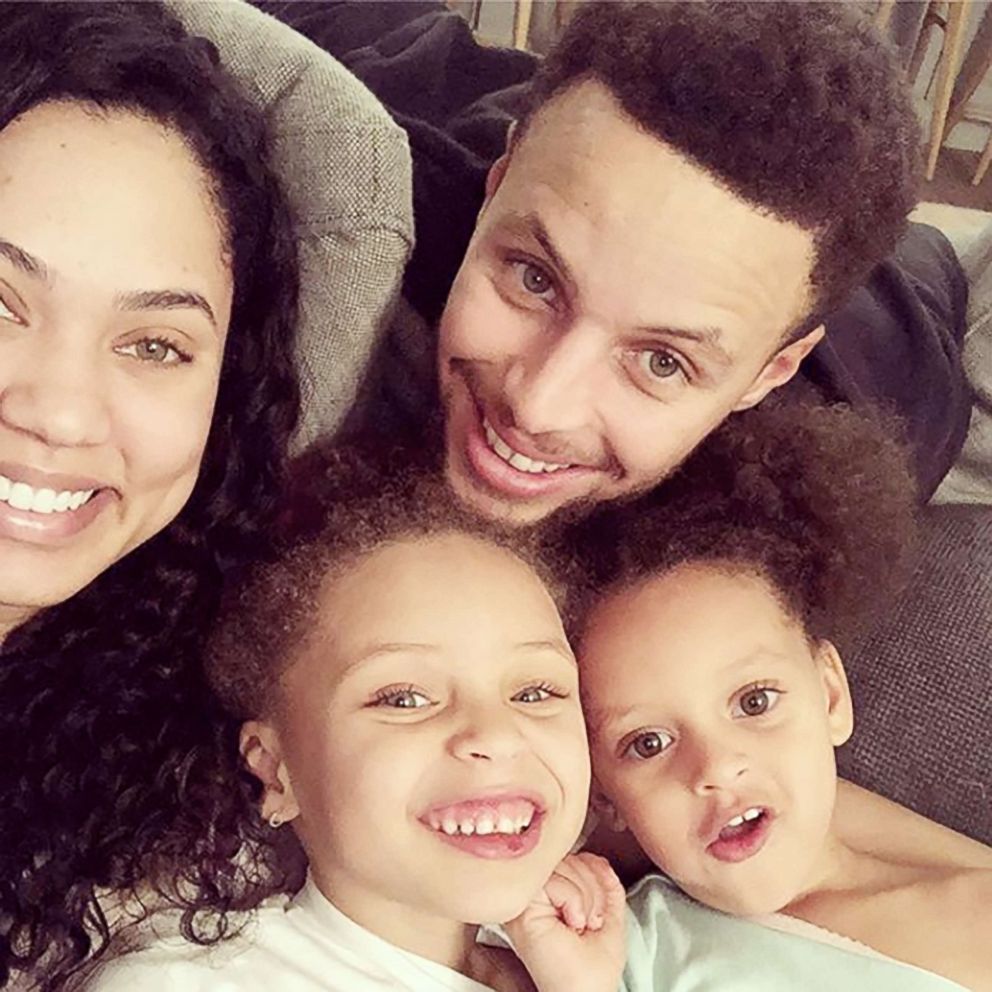 Both Ayesha and Steph Curry have also not been shy about sharing their opinions in the public sphere.
In September 2017, Steph Curry made the public decision to not go to the White House after the Golden State Warriors NBA championship win, as is customary. It prompted a tweet from President Donald Trump, who wrote, "Going to the White House is considered a great honor for a championship team. Stephen Curry is hesitating, therefore invitation is withdrawn!"
Ayesha Curry responded with an eye roll emoji and tweeted a link to hurricane relief efforts. She said she doesn't regret responding.
"Not at all, because you know what, I used that opportunity to talk about something important," Ayesha Curry said.
And in December 2017, Steph Curry published an editorial in support of athletes taking a knee to protest police brutality, which Ayesha Curry said she was proud of.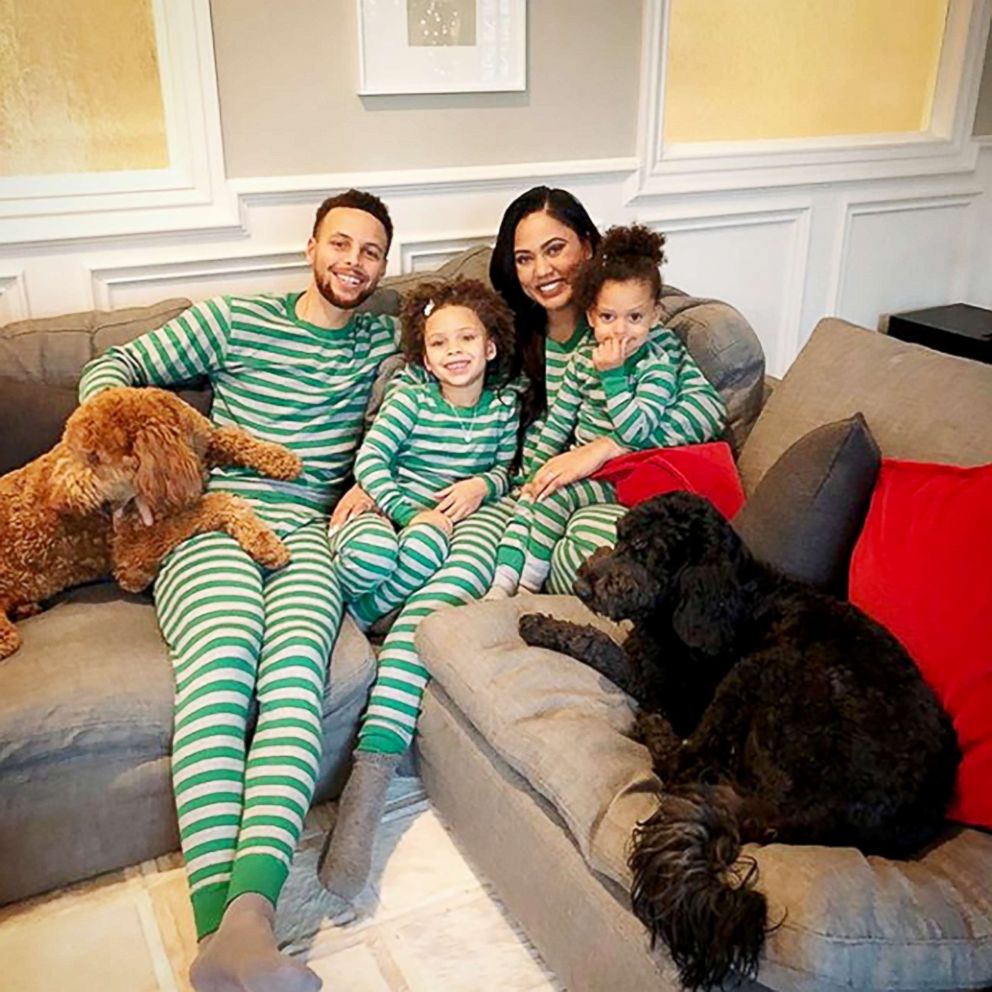 Ayesha Curry said she doesn't think it's a necessity for her to have to take a stand politically, but, she said, "As a human being, I do feel like it's my right to be able to stand up for and speak on whatever I want. I'm always going to stand up for my beliefs and stand behind them.
"My family values are really, really important. ... I feel really strongly about immigration because my mom is ... from Jamaica. She still has a green card here," Ayesha Curry continued. "I just think about all the families that could be affected by these, you know, ill decisions that are being made and it breaks my heart."
As a young mom, she recognizes that some of her beliefs are outside the norm.
"I've noticed in this day and age is when you're a little more traditional It's almost shunned upon, like if you're doing something wrong," Ayesha Curry said. "As a young woman, I want to keep those core family values alive."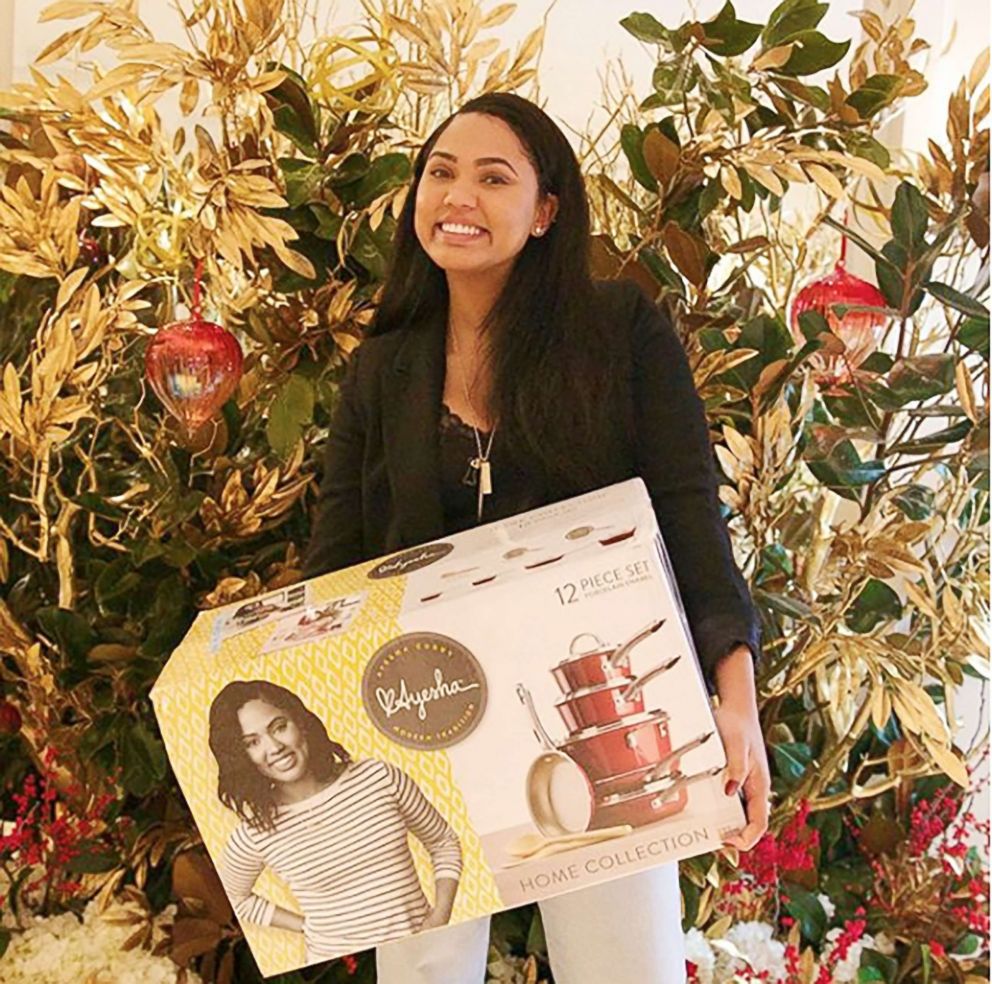 Chef Mina, who Ayesha Curry opened her International Smoke restaurant with, calls Ayesha Curry "really humble." "Everything that she wants to get out of this industry, it's all about this idea of how you continue to create just great food for your family, for your guests," he told "Nightline."
And while her family keeps her busy, Ayesha Curry admitted that she and her husband have discussed growing their family even more.
"It's weird right now," Ayesha Curry said. "Last year, he's been like, 'OK, time for another one.' It's like, give me a minute to breathe. But we are creeping up."
Just last month, Ayesha Curry made the coveted Forbes' "30 Under 30" list. It's not hard to see why she's not yet ready to slow down.
"I'm like a chicken with my head cut off. There's always a million and five things going on, and then, you know, on top of that with the kids," Ayesha Curry said.
Watch the full story on ABC News' "Nightline" TONIGHT at 12:35 a.m. ET.