Christopher Plummer on 'starting over' with Kevin Spacey's 'All the Money in the World' role
"The whole circumstance is sad," Plummer said.
November 13, 2017, 12:04 PM
— -- Christopher Plummer wants to make it clear that he isn't replacing Kevin Spacey in the upcoming film, "All the Money in the World."
It was announced last week that Plummer, 87, would step in for Spacey, 58, in the Ridley Scott film after multiple sexual misconduct allegations have emerged against the former "House of Cards" star.
The film was set to be released next month and there were questions about how this timetable could be kept while pulling an actor completely out of the movie only to put another into scenes already shot.
"It isn't replacing. In a funny way it's starting all over again because it's going to be different, naturally," Plummer told Entertainment Tonight.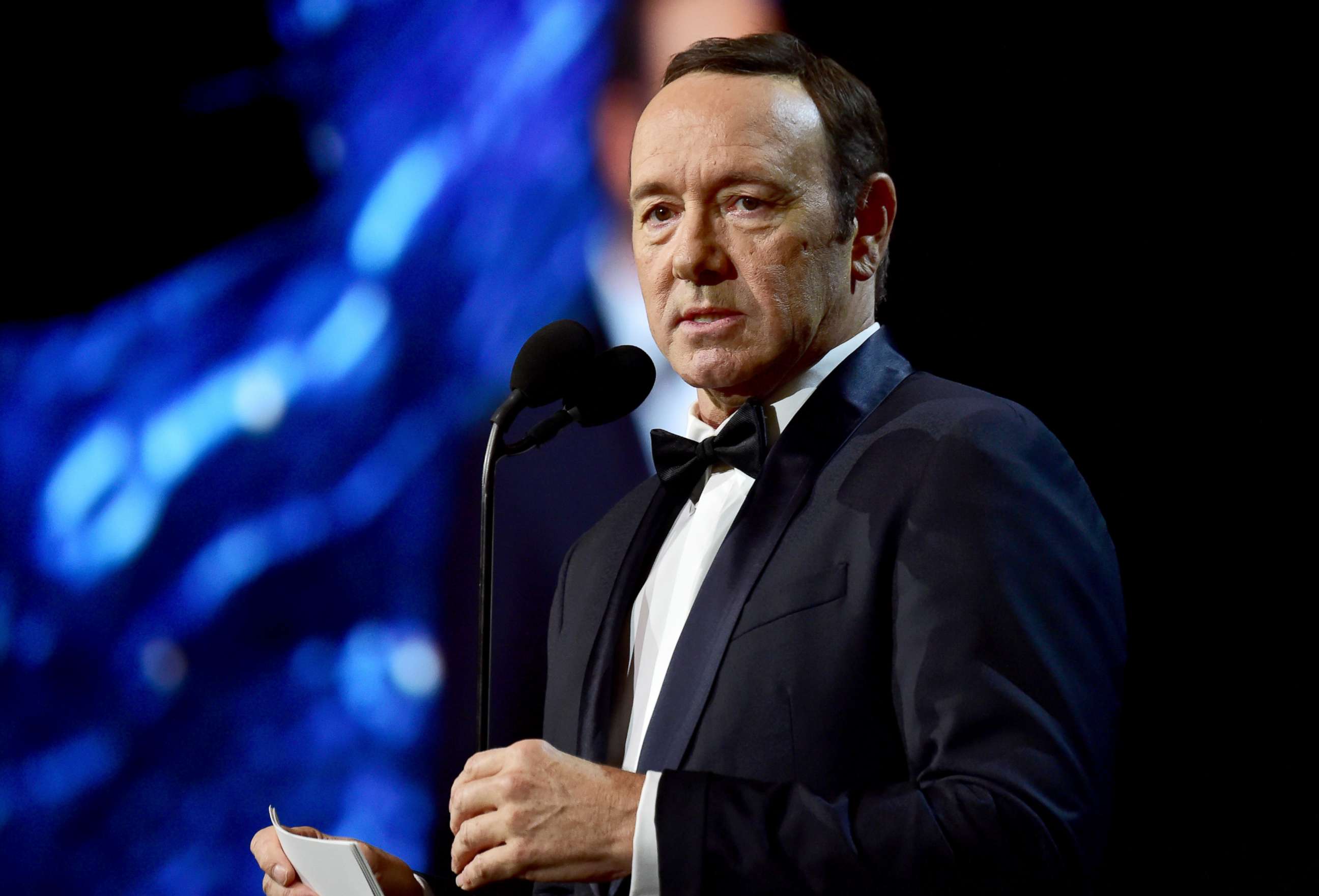 Spacey was to play J. Paul Getty in the Oscar-buzzy biopic, but the film removed the beleaguered star days after actor Anthony Rapp claimed Spacey made an unwanted advance toward him when he was just 14 years old.
Spacey issued an apology in the wake of Rapp's accusations, saying, "I honestly do not remember the encounter, it would have been over 30 years ago. But if I did behave then as he describes, I owe him the sincerest apology for what would have been deeply inappropriate drunken behavior."
Later, Richard Dreyfuss' son, Harry, accused Spacey of unwanted groping, along with Heather Unruh, who claims the Oscar-winning actor brought her son "drink after drink" and then groped his genitals at a restaurant bar in Nantucket, Massachusetts, in July 2016.
Spacey did not respond to requests for comments on the latest accusations or on being replaced in the film.
"The whole circumstance is sad," Plummer told ET. "But I've got to forget that and go and do it, because it's a very well-written script and Ridley has been very good."
Plummer said the film is slated to begin re-shoots next Monday.
"It's quite a push," he said.