Drew Barrymore Shares Photos From Her Trip to Tokyo
Go on the actress's delicious-looking food tour!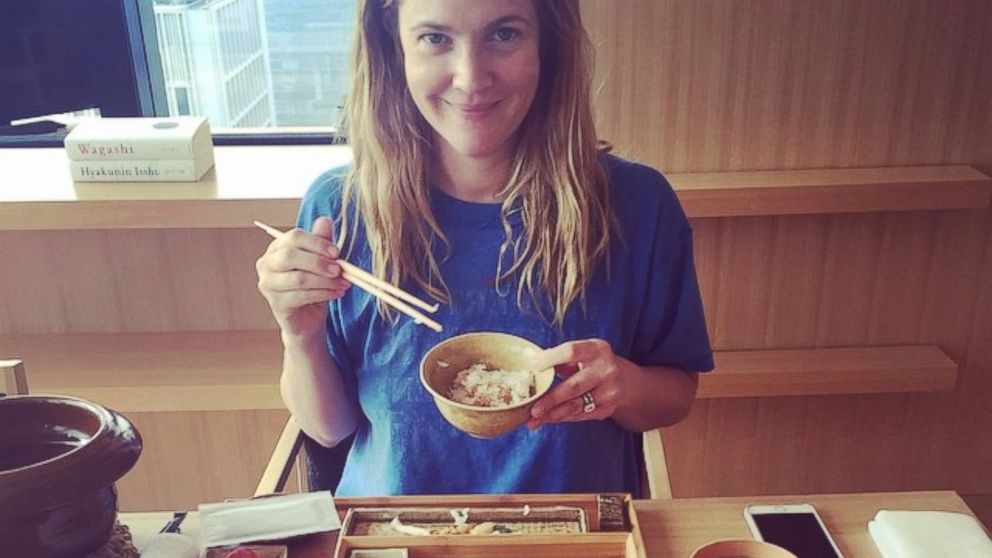 — -- Drew Barrymore has long been a foodie, and now she's taking her passion to Japan.
The actress and her husband, Will Kopelman, are going on a food tour of Tokyo.
"Good morning Tokyo," the actress wrote in her first post, along with a photo of herself enjoying rice, fruit and other dishes. "#japanesebreakfast #tokyofoodtour"
So far, the tour has been a mix of high-end meals and inexpensive treats.
In one photo, the actress and her husband are seen smiling at Sukiyabashi Jiro, the Michelin three-star restaurant depicted in the documentary "Jiro Dreams of Sushi." In another, she's ogling doughnuts at Krispy Kreme.
"Why not?" she asked, standing above the colorful pastries.