— -- Usually viewers see the kind of drama that occurred last night in the ballroom a little later in the season. But after Olympian Ryan Lochte's foxtrot with his pro partner, Cheryl Burke, there was pandemonium when protesters rushed the dance floor during the live broadcast of "Dancing With the Stars."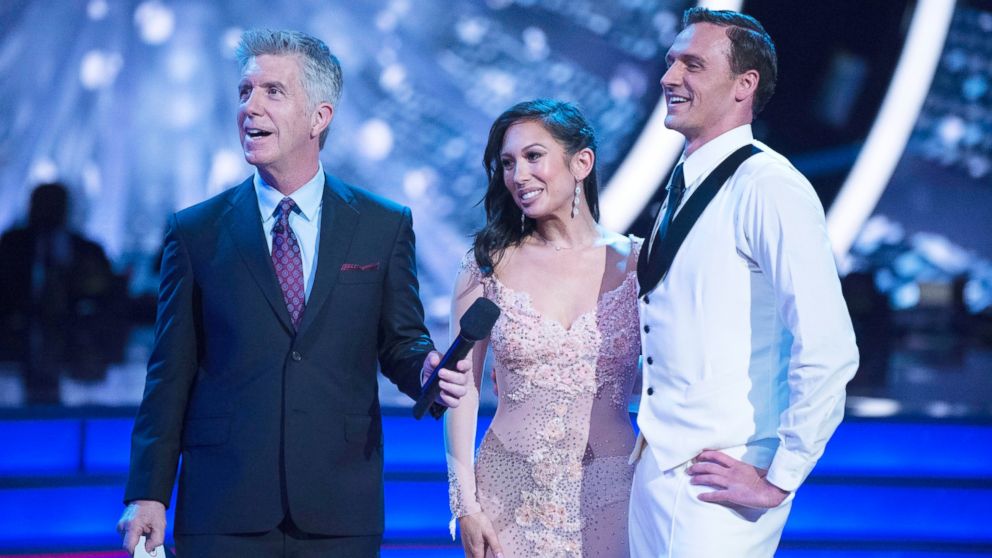 "It's not uncommon for there to be a lot of noise here, a lot of cheering, a lot of jeering when people don't like the judges' comments," "DWTS" host Tom Bergeron said on "GMA" today.
"It wasn't really until I saw Carrie Ann [Inaba]'s expression change that I got the sense something more was going on, and I turned, and honestly, by the time I saw the two guys coming with their T-shirts, our security team had them sucking floor. So it all happened very quickly, and then my main concern was how Ryan and Cheryl were and to try to get some control of the show so we could move forward once I knew that that had been taken care of."
Bergeron said everyone in the ballroom was surprised by the incident.
"We were shocked, and we have a very good security system here," he said. "There are metal detectors, bags are checked, etc."
Bergeron added, "The mood in the room was definitely in Ryan's corner after these guys were escorted out."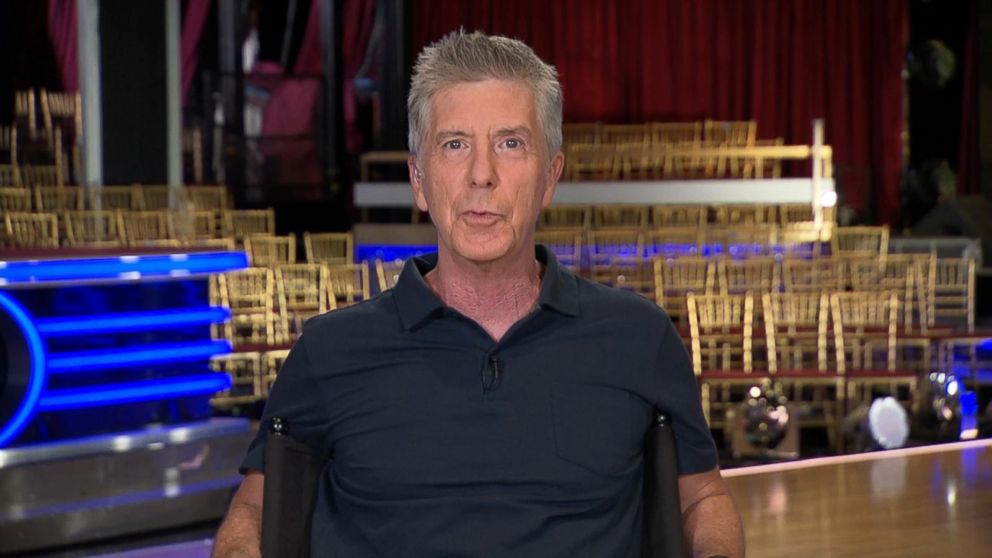 According to the LAPD, the two men, Barzeen Soroudi and Sam Sotoodeh, said they were protesting Lochte because of his claimed robbery at gunpoint in Rio de Janeiro during the Summer Olympics, adding they felt it endangered Americans. They were charged with misdemeanor trespassing, the LAPD confirmed to ABC News today. It's not clear whether they have entered a plea or retained a lawyer.
Lochte and three of his swimming teammates have been heavily criticized for his claim that they were robbed at gunpoint after a party in Rio during the games. Brazilian authorities said his claim was fabricated. Instead, authorities said, one or more of the swimmers vandalized a bathroom at a gas station and were asked by security to pay for it.
Some have questioned the legitimacy of the "DWTS" incident.
"I heard the audience members saying they didn't know what to do because they thought it was part of the show," Bergeron said. "There are always skeptics about everything … but look, it wasn't a bit. It was really unnerving, and again, I applaud our security team for making it very short."
This is a developing story. Please check back for updates.