— -- Dwyane Wade is a three-time NBA champion married to one of the most accomplished women on the planet and an icon trying his hands at several successful business ventures.
But the 12-time All-Star is still human and, like everyone else, has insecurities.
It was just announced that Wade, 34, will be on the cover of ESPN The Magazine's Body Issue, and you'd think that for someone who has dominated in front of millions of fans, posing sans clothes would be a piece of cake. But you'd be wrong.
Wade -- one of the most in-demand athletes on the planet -- was approached about the issue, focused on self growth and empowerment, several times. He passed without a second thought for almost seven years.
"It wasn't like even, 'Maybe,'" he told ABC News. "It was like, 'Absolutely not' every time. I just wasn't comfortable with the notion of posing naked in front of a photographer. It never was something I thought I wanted to do.... A lot of people say, 'You're a professional athlete, how could you not embrace your body?' But it was from a lot of insecurities in my life growing up in a kid."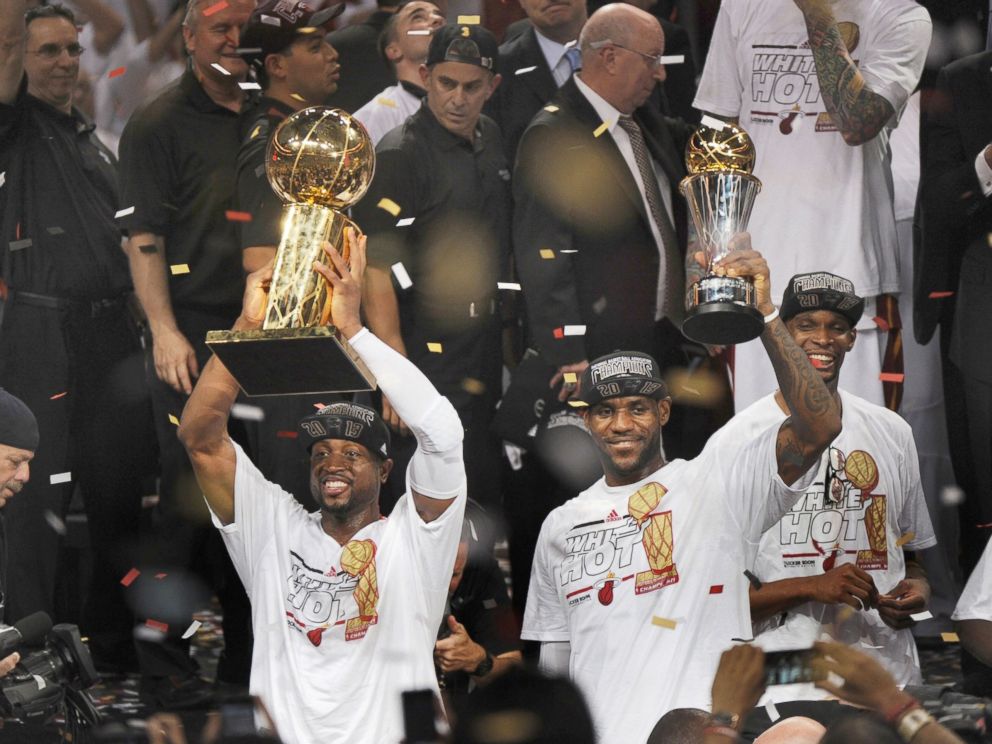 The Chicago native spoke about "feelings inside that people don't get to see" that stem from his upbringing, "being from the broken home that I was from."
"Even though you become great at a sport, people cheer you on, those insecurities don't necessarily wash themselves away," he said.
Wade "still doesn't know" what changed his mind this year, but he has an idea of where some of this personal growth has come from -- his wife, Gabrielle Union.
"When I got married to my wife ... I would never walk around on vacation with my shirt off. I would always have something on, something covered and she was like, 'What are you doing, you weirdo?'" he said. "It took me a few years, even by myself in the house walking around naked."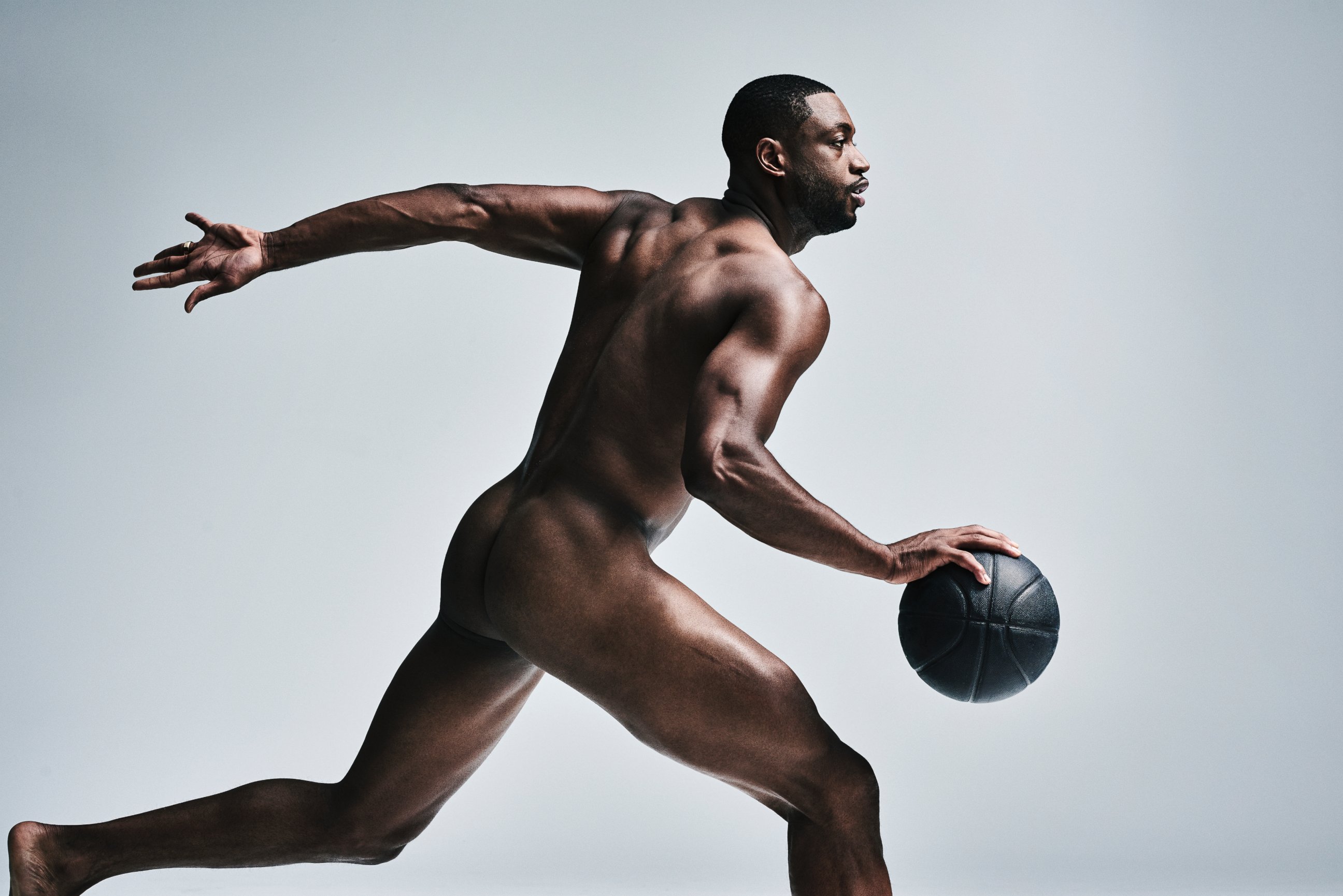 Over almost two years of marriage, Wade said his relationship with his actress, model and activist wife has solidified his view of the "purpose" of such a union, "to help each other grow as people."
"I think we've both done that for each other," he said. "I get to see a different side of her no one else does and her insecurities, and she gets to know mine as well. We go out and are public figures, so we share that [with the world] but we don't share it all.... I think that's one of the things that drove me to be in a relationship with her and even get married.... I felt that she has been helping me be a better person."
But Union, 43, is also Wade's "best friend," and he knows the two will always be connected in that way.
The shoot itself is something Wade describes as "one of the most uncomfortable shoots I've ever done," but added that ESPN went above and beyond to make him feel better about the situation.
"When I got done, I felt still uncomfortable and when it comes out, I think I'll still be uncomfortable, but inside, I felt this sigh of relief that I once again overcame something that I feared and I tried something that I never thought I would six or seven years ago," he said.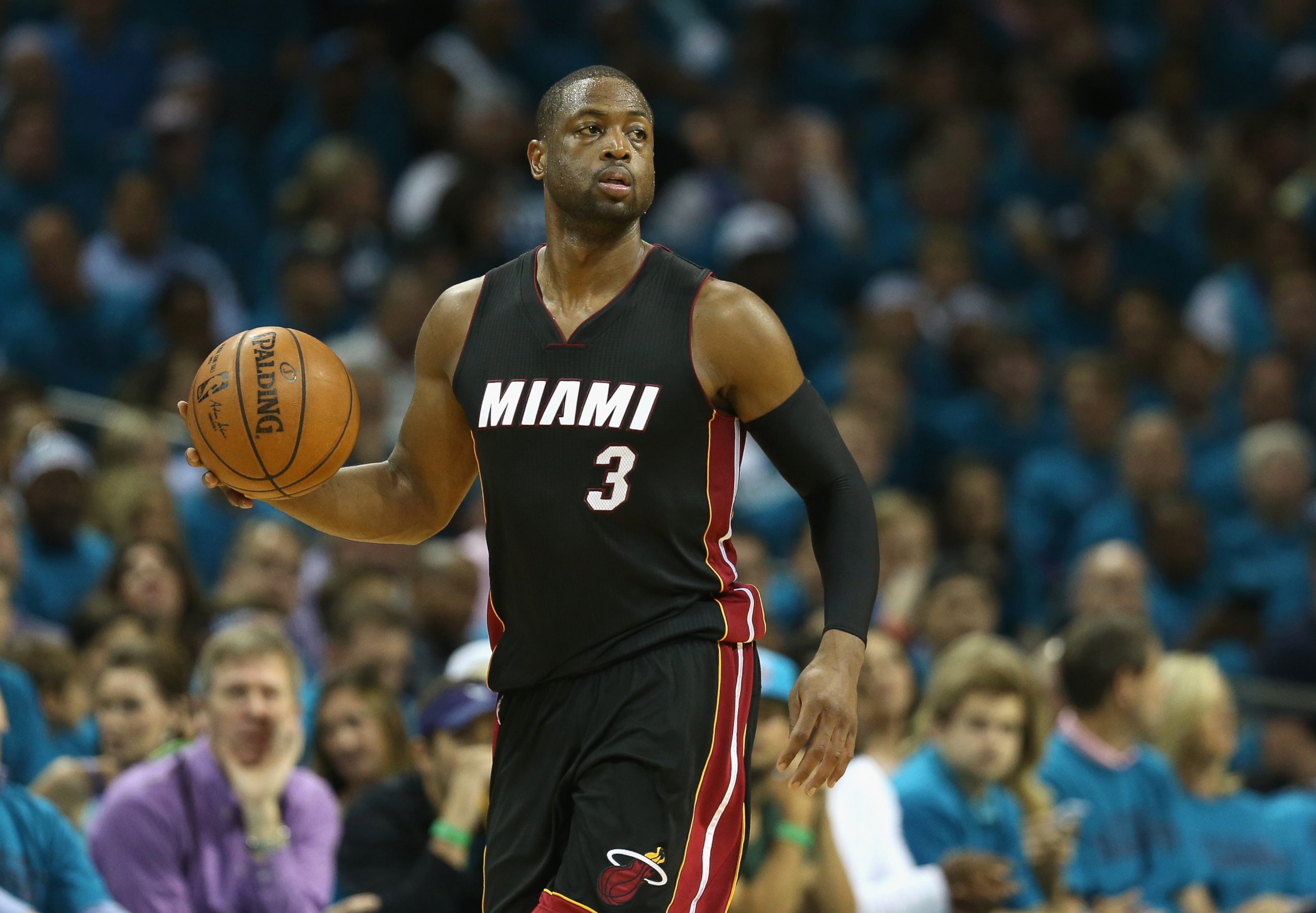 As Wade transitions into the next stage of his career, he's begun to expand his interests outside of basketball. His appearance in the Body Issue is connected with a new line of underwear, the Wade X Naked collection -- another milestone for a man who never saw himself working in such a capacity.
He knows "you never replace 20,000 people screaming your name," but "I'm doing everything to work on the future, things that are coming that I want to do and things that I didn't even know I wanted to do."
One of Wade's role models outside the game is Magic Johnson, who has made as big, if not a bigger, name for himself post-basketball through TV, franchise ownership with Starbucks and much more. He's one of the most successful businessmen on the planet. He's also an NBA legend.
"I don't know what I want to do when I'm done, but I know when I'm done, there's gong to be a lot of options 'cause I'm going to make sure I put myself in the right position," he said.
ESPN the Magazine Body Issue hits newsstands on July 8.
ABC News and ESPN are both part of Disney Co.