Erin Andrews on Her New Gig and Future With Boyfriend Jarret Stoll
The sports reporter opens up about life living with her boyfriend.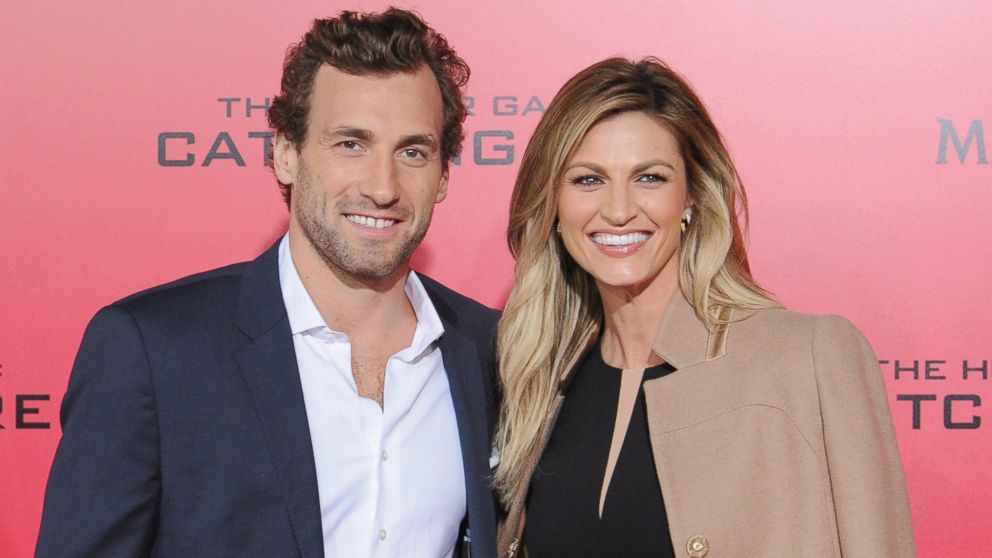 — -- Erin Andrews is on cloud 9.
Earlier this week, news broke that she would be taking over the top spot on the sidelines for Fox Sports, replacing Pam Oliver who is entering her 20th and final season with the network.
Andrews, 36, spoke to ABC News on behalf of the Yoplait Greek Taste-Off and said that the amazing opportunity is definitely "a dream come true" for the veteran sports reporter. Not to mention Andrews confirmed that she'll be back for "Dancing with the Stars" as co-host.
Read: Erin Andrews Opens Up About New 'Dream Job'
"I am going to have time for 'Dancing with the Stars.' That was all part of our negotiations," she told ABC.
But all this comes along with an amazing relationship Andrews has with her boyfriend Jarret Stoll. She moved in with him just a year ago. Andrews had the privilege of watching Stoll, 32, win the Stanley Cup with the L.A. Kings in June.
"It's been fabulous," she said of her relationship of two years. "It was a stressful couple of months with the playoffs. The Kings didn't make it easy on their loved ones. We've taken the past couple of weeks to enjoy what the team was able to accomplish and what he was able to accomplish. They start back in a month and are already taking trying to win a third cup!"
As for what her boyfriend does that annoys her a little, she joked he likes their place clean and tidy.
"I don't know if you watch the show 'Friends,' but Monica Geller, how she was an absolute neat freak, that's him," she said laughing. "I'm dating Monica Geller. He's an OCD clean freak and I'm a slob."
Everything is coming together for Andrews, but is an engagement in her future?
"I've definitely dropped hints here and there," she said. "But we haven't looked at rings. ... Nothing there yet, the ball's in his court," she added laughing. "But no we are fine! We've had enough on our plate for the last two years of dating and haven't really gone there yet."