— -- Eva Mendes is only five months removed from giving birth, but looks amazing on the April cover of Women's Health.
Mendes, who is mom to Esmeralda, said even though she's experiencing motherhood right now by caring for her daughter, she's not about to tell other mothers what to do or how to raise their babies.
Read: Eva Mendes Opens Up About Her Baby with Ryan Gosling
Related: Ryan Gosling and Eva Mendes's Baby's Name Leaked
"I don't feel like I've really earned the right," she told Women's Health. "I want to respect all the moms out there. They're going to be like, 'You know what? You're a few months in. Just shut up.'"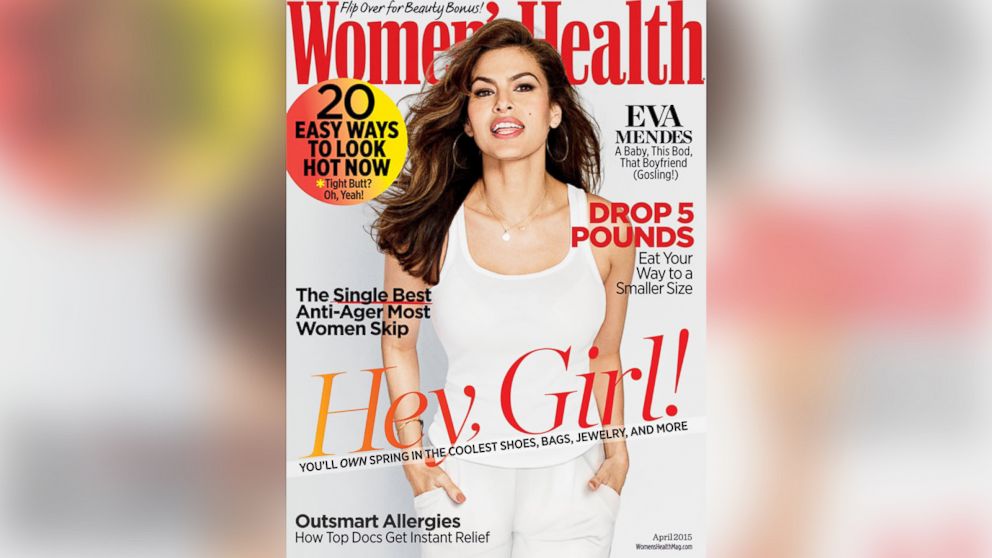 Though raising a little baby with her boyfriend Ryan Gosling must be hard work, Mendes, 41, is up for the challenge.
"I'm actually enjoying the sleepless nights because it's [part of the] bonding with my little girl," she added.
Mendes and Gosling, 34, welcomed their daughter in September. She's talked about eating well for her daughter.
"Obviously, you want to be healthy for the baby because she's kind of eating what I'm eating," Mendes told Ellen DeGeneres in December. "You want to make good choices."