Preacher Jeremiah Cummings says his life was changed forever – and not for the better – after he appeared in political commenter Bill Maher's documentary "Religulous."
According to Cummings, Maher "ruined [his] life."
Cummings sued Lionsgate Entertainment, the film's distributor, for defamation of character and sought $50 million in damages. He later dropped the case, but says the film has triggered lawsuits against him and impoverished him. The preacher wants his life back, he says.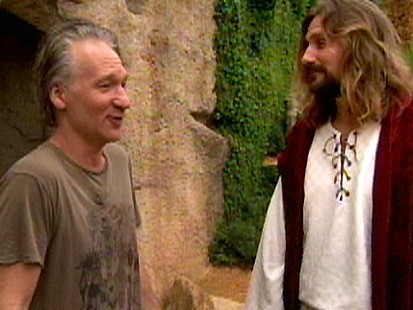 "They are not telling the whole story the way I gave the interview," Cummings, 58, told ABCNews.com of his appearance in the 2008 film in which Maher interviewed the Orlando-based
evangelist.
As a result of the film, Cummings says that he's now unable to pay the rent on his Orlando home that he shares with his wife and three of his children, and has stopped getting requests for speaking engagements.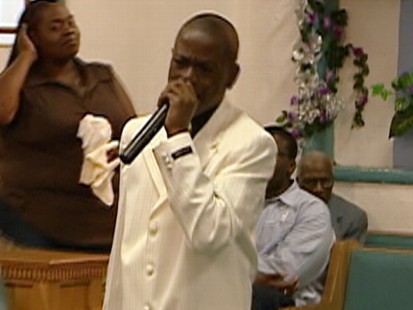 "This film hurt me tremendously," said Cummings.
Cummings said that his troubles began in November 2006 when he was approached to be in a documentary for the PBS Broadcasting Network titled "A Spiritual Journey," in which he was to discuss his "faith and conversion."
Cummings, who was a member of the Philadelphia soul group Harold Melvin & the Blue Notes in the 1970s, is a former Muslim who converted to Christianity in 1997.
But that documentary was not at all what it seemed, according to Cummings, who says in the complaint that his "true character was totally distorted on screen before millions of viewers for laughs."
In the film, Maher asks Cummings to discuss how rock icons and religious leaders always seem to be dressed in "elaborate costumes."
When Maher presses Cummings about his outfit during the interview, the reverend responds, "I always dress well" and notes that his shoes are not made of alligator, as the host suggested, but are lizard skin.
Maher does not let up, asking Cummings if it's not true that Jesus "championed the poor." The film then cuts to Cummings saying, "I like gold" and "People want you to look well."
A Lionsgate spokeswoman dismissed Cummings' complaints, noting that he dropped the case voluntarily. She said the company "had no further comment."
In a 2008 interview with The Los Angeles Times, Maher was asked how he was able to get people to agree to talk to him for the film. Maher told the paper, "It was simple: We never, ever used my name. We never told anybody it was me who was going to do the interviews. We even had a fake title for the film. We called it 'A Spiritual Journey.'"
Cummings says that he "didn't even know Maher" was going to be interviewing him until he sat down for the taping in November 2006 and that he's sure "things were added" to the segment that he appears in during the editing process.
In June, after Cummings decided to drop the lawsuit "for the sake of his children," the reverend says that a Maher producer offered him the opportunity to appear on Maher's HBO talk show to discuss his gripes with "Religulous."
"That's not what I wanted. I didn't want to go on his show," said Cummings. "I wanted a financial settlement because [Lionsgate] is making millions of dollars using me in the wrong way."
But dropping the lawsuit wasn't the end of Cummings' legal woes. Just three weeks before the suit with Lionsgate was dropped, Cummings was sued by two former parishioners from a ministry, the Amazing Life Outreach Church, that he started in Raleigh, N.C., in the fall of 2006.
The parishioners, Elsie Carter and Rodney-Daryl Jones, claim in the suit filed in Wake County that Cummings stole at least $400,000 from members of the ministry for his "personal use."
Cummings, who says he has not been served with paperwork to appear in court, called Carter and Jones' allegations "false" and accuses them of suing him for money they thought he'd get in a settlement with Lionsgate.
"I think it was done basically to continue to defame me and discredit me as a person," said Cummings. "These folks thought I was going to get a settlement."
Reached by phone at her Raleigh home, Carter said "No" when asked if she sued Cummings in hopes that she would get some of the money he had requested from Lionsgate.
Today, Cummings says he regrets ever going to North Carolina, a decision he said led to him having to contemplate filing for bankruptcy and worrying how to feed his family.
"I need to start thinking about food stamps," said Cummings.
"The biggest mistake I ever made was going to Raleigh," he said. "I should have remained out on the road and kept going as an evangelist, teaching people about faith."
"I want my life back."