— -- The sex scandal involving disgraced movie producer Harvey Weinstein may be the tip of the iceberg in Hollywood. In the two weeks since The New York Times published its explosive report on Weinstein's alleged sexual acts toward women, more Hollywood honchos have been accused of misconduct.
Weinstein was fired a week ago Sunday from the Weinstein Co., which he co-founded. He has been expelled from the Academy of Motion Picture Arts and Sciences, and his wife, Georgina Chapman, announced she was leaving him.
Weinstein denies "any allegations of nonconsensual sex" via his spokesman.
"Mr. Weinstein has further confirmed that there were never any acts of retaliation against any women for refusing his advances. Mr. Weinstein obviously can't speak to anonymous allegations, but with respect to any women who have made allegations on the record, Mr. Weinstein believes that all of these relationships were consensual," according to the full statement from Weinstein's spokesperson. "Mr. Weinstein has begun counseling, has listened to the community and is pursuing a better path. Mr. Weinstein is hoping that, if he makes enough progress, he will be given a second chance."
Here's a summary of how Weinstein's sex scandal has reverberated through the industry.
Bob Weinstein
On Tuesday, Variety published a report that Bob Weinstein, Harvey's brother and the man currently running the company in his absence, was accused of sexual harassment by Amanda Segel, a female producer of the TV series "The Mist."
Segel said Weinstein repeatedly made unwanted overtures, which included asking her out to dinner.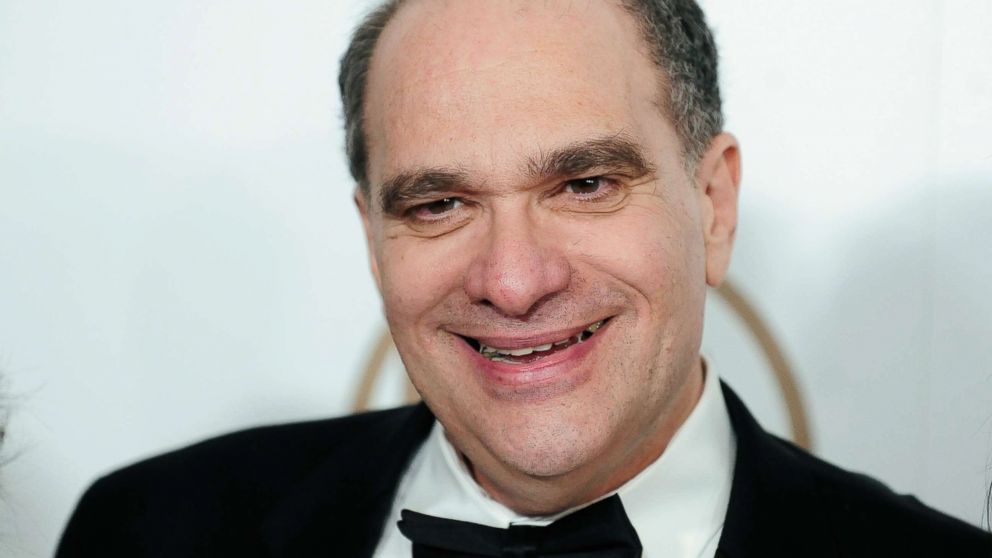 "'No' should be enough," Segel told the magazine.
Bob Weinstein's attorney Bert Fields said the article is "riddled with false and misleading assertions by Ms. Segel."
"Even if you believe what she says, it contains not a hint of any inappropriate touching or even any request for such touching," Fields said in a statement to ABC News. "There is no way in the world that Bob Weinstein is guilty of sexual harassment, and even if you believed what this person asserts there is no way it would amount to that."
Fields further denied Segel's claim, telling "Good Morning America" today that "what she is claiming is bogus" and "there was nothing that came anywhere near sexual harassment."
The Weinstein Co.
Board members of the Weinstein Co. met Tuesday to ratify Harvey Weinstein's dismissal. Also on their plate: a potential sale of the company.
ABC News reported on Monday that the company will get an immediate cash infusion from Colony Capital and negotiate with the private equity firm for a potential sale of some or all of its assets.
Colony Capital founder Tom Barrack said in a statement that the company still has "has substantial value and growth potential" despite the allegations against Harvey Weinstein.
Weinstein Co. board member Tarak Ben Ammar said the cash infusion would "help stabilize the company's current operations."
Amazon's Roy Price
Producer Isa Hackett said she felt compelled to speak out about what she says was her harassment experience with Amazon Studios President Roy Price.
Price resigned on Tuesday after Hackett told The Hollywood Reporter last week that Prince allegedly propositioned her in a cab on the way to a party in 2015, though she told him she was married.
She said that Price did not give up and she later reported the incident to Amazon executives.
"We take seriously any questions about the conduct of our employees," an Amazon spokesperson told THR. "We expect people to set high standards for themselves; we encourage people to raise any concerns and we make it a priority to investigate and address them. Accordingly, we looked closely at this specific concern and addressed it directly with those involved."
"Me Too"
The "Me too" campaign has dominated social media with women and men from all walks of life speaking out about their allegations of sexual harassment and assault.
Actress Alyssa Milano was one of the first to share the call for a "Me too" hashtag, writing, "If you've been sexually harassed or assaulted write 'me too' as a reply to this tweet."
As of Tuesday morning, more than 1 million tweets included the hashtag, along with more than 12 million posts, comments and reactions on Facebook.
Lady Gaga, Anna Paquin, Elizabeth Warren and more have all used the tag "Me too."
Reese Witherspoon, Ben Affleck
Reese Witherspoon announced Monday night that she was assaulted by a director when she was 16 years old.
Witherspoon spoke at ELLE's Women in Hollywood event in Beverly Hills and said the Weinstein scandal had reminded her about her own experiences.
The "Big Little Lies" actress expressed her "guilt" for not speaking up earlier, mixed with the "anger at the agents and the producers who made me feel that silence was a condition of my employment."
"Hearing all of the stories these past few days and hearing these brave women speak out tonight about things we're kind of told to sweep under the rug and not talk about, it's made me want to speak up, and speak up loudly, because I felt less alone this week than I've ever felt in my entire career," she added.
Ben Affleck found himself in hot water last week.
After he released a statement denouncing the actions of Harvey Weinstein, former MTV host Hilarie Burton shared a video from "TRL Uncensored II" that hinted Affleck grabbed her breast during an interview.
Affleck later apologized, tweeting, "I acted inappropriately toward Ms. Burton and I sincerely apologize."
ABC News' Aaron Katersky, Luchina Fisher, Jason Nathanson and Lesley Messer contributed to this report.