'Fast 8' Stars Take Sides in Rumored Drama Between the Rock and Vin Diesel
It's rumored that Vin Diesel and the Rock are at odds.
August 12, 2016, 11:48 AM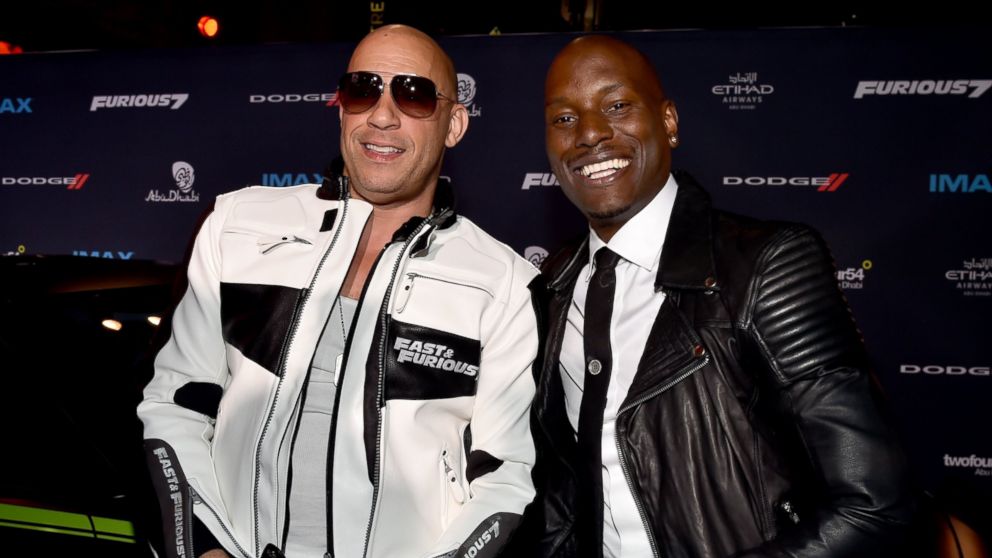 — -- After Dwayne "the Rock" Johnson called out some of his "Fast 8" co-stars, it appears that some actors in the franchise are taking sides.
Tyrese Gibson and Ludacris, who are both returning to "Fast 8," which opens in theaters on April 14, 2017, posted photos with Vin Diesel on Thursday.
It's rumored that Diesel and Johnson are feuding after the 44-year-old former professional wrestler took to Facebook Monday, calling some of his male co-stars "candy a----."
On Thursday, Gibson posted two photos of himself with Diesel.
One rather lengthy caption read in part, "Our brotherhood and every moment has inspired me to be a better man and father.... So much strength to pull from.... I'm so f------ proud to call you my family and my brother.... even now I'm learning so much about sitting still and being centered in the mist of all of this unexpected energy.
"I've always said that if ONLY people knew how hard you work to protect this franchise and characters, minds would be blown," he continued. "The fans around the world who continue to show UP for us are just all around amazing.... And if no one else will jump out there and stand up I will -- You're my brother for life let's keep it positive and keep rockin this thing.... My proudest post."
Ludacris also posted a cast photo Thursday that featured Diesel and left out Johnson. He captured that photo, "#tbt," a reference to "Throwback Thursday."
And although Johnson later clarified on Instagram, saying that the "Fast 8" cast and crew is still his family, Diesel responded cryptically Thursday.
In an Instagram video, centered on coming home after filming since last Christmas, the actor whispered, "So give me a second and I will tell you everything. Everything!"