Filmmaker accuses Kevin Spacey of groping him at a bar in 2003
Tony Montana claims the actor groped him at a Los Angeles bar.
November 9, 2017, 8:10 PM
— -- Filmmaker Tony Montana is speaking out about his recent allegations that Kevin Spacey groped him at a Los Angeles bar in 2003.
Montana told ABC News' "Nightline" that he was hanging out at the bar one winter night when Spacey approached him.
"I smiled, he leaned in," Montana said. "His right arm was around my shoulder, and he put his hand under the bar, and that's when he grabbed me, and he grabbed me very hard.
"I had never been groped before," he continued. "And he looked at me and he said, in a very sobering voice and this sardonic look in his face, said, 'This designates ownership.'"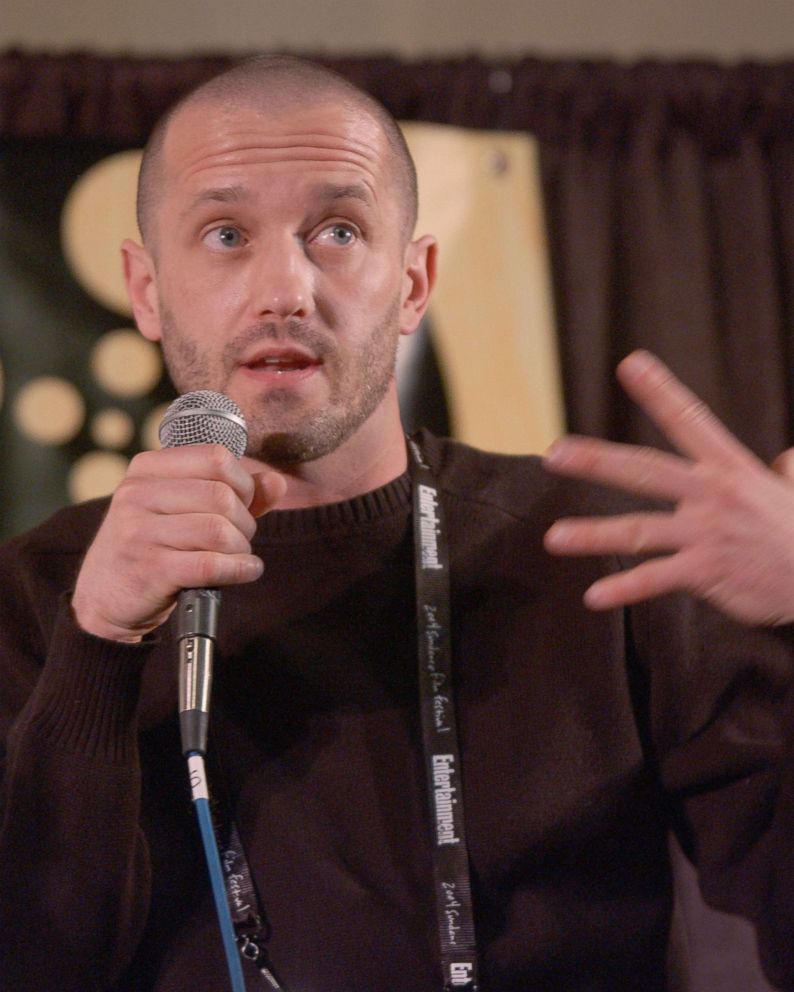 Montana, who has trained as a boxer and mixed martial arts fighter, said he froze in the moment.
"When he did this to me, he's not a big guy, I felt completely helpless," Montana said. "One, this man was sexually assaulting me, and I couldn't react with what my natural reaction would have been because if it was anyone else, I would have struck them. For whatever reason -- my brain reacted, my brain shut down."
Watch the full story on "Nightline" tonight at 12:35 a.m. ET.
At the time, Montana said, he was in the process of working on "Overnight," a then-secret documentary about Harvey Weinstein's reputation for blacklisting people in Hollywood. Spacey had already worked with Weinstein by then, Montana said, and he was worried that if he said anything about what he says happened, then Weinstein would find out about his project.
"It was a documentary I couldn't talk about publicly," he said. "When he [Spacey] grabbed me, the thought goes through my head as soon as I got my hand away [that] 'I can't talk about this either.'"
Montana said he found the courage to share his story last month after actor Anthony Rapp, a star of "Star Trek: Discovery," came forward with allegations that Spacey made unwanted advances toward him in 1986 when he was 14 years old.
"I would not have come forward had Anthony not come forward," Montana said. "My reaction was, 'This happened to somebody else.'"
Spacey also has been accused of groping Richard Dreyfuss' son, Harry Dreyfuss, among others, several of whom have come forward in the past two weeks claiming Spacey sexually assaulted or harassed them.
"I didn't go to the police," Montana said. "Back then, before this tidal wave, you couldn't say anything."
Spacey's publicist has not responded to ABC News' requests for comment, though People magazine reported last week that a representative for the actor said that Spacey "is taking the time necessary to seek evaluation and treatment."
Bryan Freedman, a lawyer representing Spacey, told BuzzFeed, which published a story about Harry Dreyfuss' allegations, "Let me be clear, Mr. Spacey absolutely denies the allegations."
Spacey tweeted an apology to Rapp, in which he also came out as a gay man -- drawing widespread criticism for his coming out under those circumstances.
"I have a lot of respect and admiration for Anthony Rapp as an actor. I'm beyond horrified to hear his story," Spacey wrote. "I honestly do not remember the encounter, it would have been over 30 years ago. But if I did behave as he describes, I owe him the sincerest apology for what would have been deeply inappropriate drunken behavior, and I am sorry for the feelings he describes having carried with him all these years."
He added that the story "encouraged me to address other things about my life."
"I choose now to live as a gay man. I want to deal with this honestly and openly and that starts with examining my own behavior."
Since the allegations surfaced, Netflix has severed its ties with the actor, and the producers of his show, "House of Cards," have suspended him "effective immediately."
His upcoming film, "All the Money in the World," was also pulled earlier in the week from the American Film Institute film festival set to begin Thursday. And the International Academy of Television Arts & Sciences announced last week that it will no longer honor him with the 2017 International Emmy Founders Award.