— -- The creepy adaptation of "It," based on Stephen King's best-selling novel, will hit theaters next week.
Finn Wolfhard, Jaeden Lieberher, Sophia Lillis, Jeremy Ray Taylor, Chosen Jacobs and Wyatt Oleff stopped by "Good Morning America" to talk about the remake, which follows neighborhood misfits who band together against a murderous, evil clown named Pennywise.
"Our movie is kind of giving clowns a bad rep right now," Wolfhard joked. "I just want to give a formal apology to all clowns."
Wolfhard, 14, who also appears in Netflix's "Stranger Things," admits that Pennywise is scarier than the Demogorgon.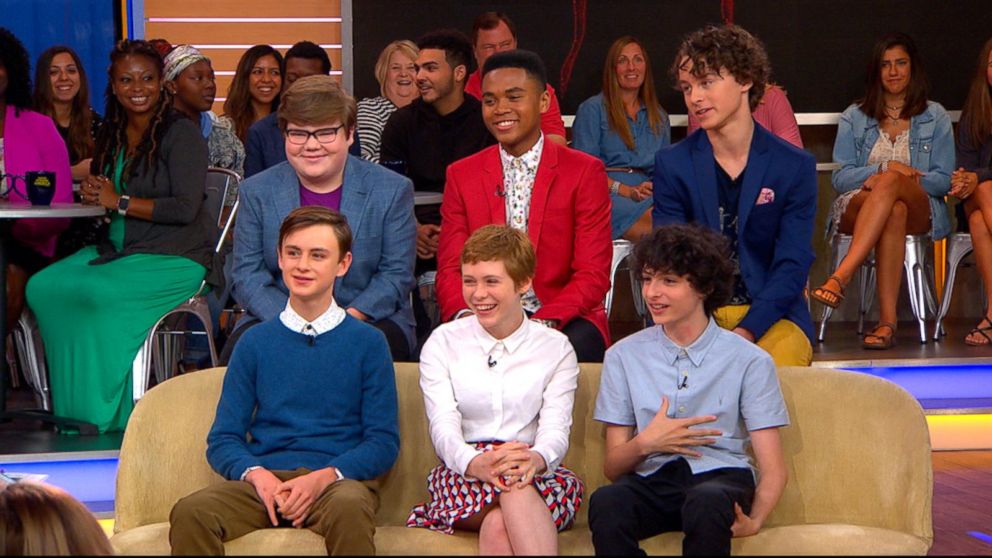 "The Demogorgon you could kill, for real, but Pennywise can shapeshift into anything and is kind of immortal, in a sense," Wolfhard added. "I think that's why he's scary, because he's more of a being."
Lieberher, 14, said his favorite part of making the film was the relationship he developed with his castmates.
"I think that the bonding that we had on screen was very real because the first month of shooting was all fun summer stuff and then all of a sudden, it was so dark and we had to fight Pennywise," Lieberher added.
The teens said the new "It" movie can't really be compared to the original, which was released in 1990 and starred Tim Curry as Pennywise and Jonathan Brandis as Bill Denbrough.
"I think one is a lot of people's childhood fears and this one is just a new movie," said Wyatt Oleff, also 14. "They're both kind of separate adaptations."
"It" opens in theaters nationwide September 8th.