'Game of Thrones' Showrunners Reveal There Will Be 2 More Seasons
The end is in sight for the epic show.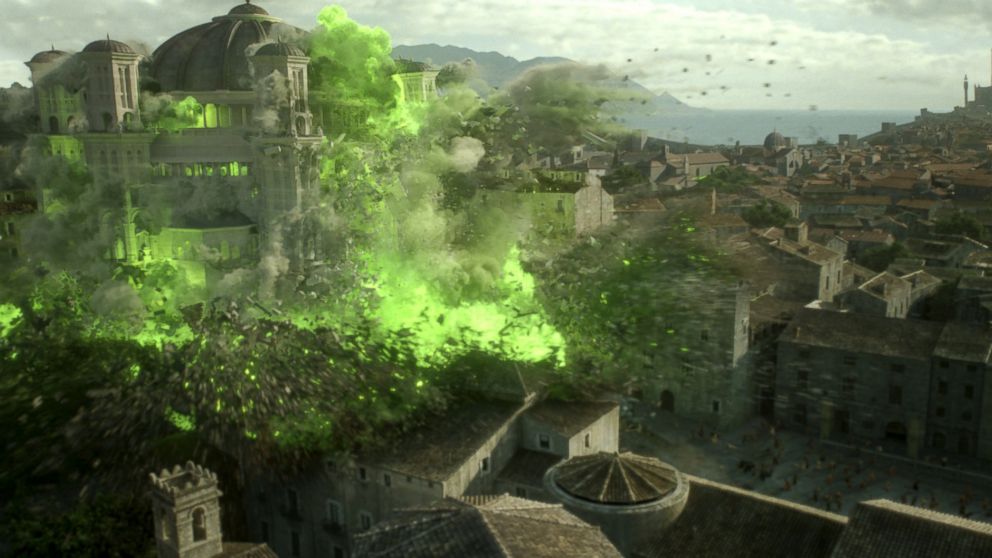 — -- Well, we knew this was coming.
"Game of Thrones" showrunners D.B. Weiss and David Benioff spoke to Deadline after the epic season 6 finale on Sunday night, and it looks as if they have a series ending planned.
Benioff was the first to bring up the ending of the show, saying, "We've been talking about the ending from the beginning. It's a strange phenomenon. We're in this territory where you are walking on your own and can't rely on the written material anymore," alluding to the fact that the show's plots have progressed beyond those of the "Song of Ice and Fire" book series, on which the program is based.
"A Song of Ice and Fire" author George R.R. Martin is still working on the next book in the series.
"As we get close to the ending — we've been talking about that for so long — things come into better focus. Once we get to the final endgame, we've got very specific ideas that have grown organically over the past six-plus years about where everything will end up," Benioff said.
Weiss said the goal is to "leave while all the people watching this show are really into it — get out at a high point and not have it be, 'Well, thank God that's over.'"
Benioff then said, "It's two more seasons we're talking about."
"From pretty close to the beginning, we talked about doing this in 70 to 75 hours, and that's what we'll end up with. Call it 73 for now," he added. "As Dan [Weiss] said, we've known the end for quite some time, and we're hurtling towards it. Those last images from the show that aired last night showed that. Daenerys is finally coming back to Westeros, Jon Snow is king of the North, and Cersei is sitting on the Iron Throne. And we know the Night King is up there, waiting for all of them. The pieces are on the board now."
The end is in sight for the two creative geniuses, and for them, the most important thing is it's one story, not an ongoing show. "We wanted to [do] something where, if people watched it end to end, it would make sense as one continuous story," Benioff said.
Fans will be happy and sad at the same time. Winter is here!