In Commitment to Troops, Actor Gary Sinise Treats Wounded Veterans to Hollywood Trip
Gary Sinise, who played Lt. Dan Taylor in "Forrest Gump," helps U.S. troops.
February 27, 2014, 10:39 AM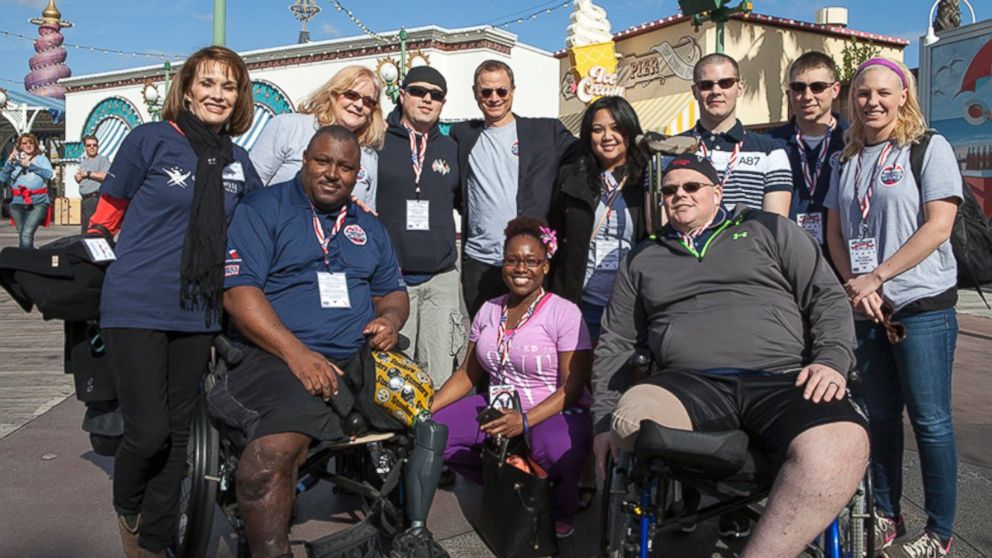 Feb. 27, 2014— -- It's been 20 years since "Forrest Gump" took its place in motion picture history. And since its release, the story about the incredible journey of an innocent everyman with a low I.Q., has inspired actor Gary Sinise to take an unexpected journey of his own.
Sinise played Forrest Gump's gruff commanding officer Lt. Dan Taylor, a role for which he was Oscar-nominated. In the film, Lt. Dan loses both legs fighting in the jungles of Vietnam. Sinise embraced the role then, and still does today, making it his mission to help disabled veterans and their families.
"There's something different about this part," he told "Good Morning America" anchor Josh Elliot in an interview for the ABC special, "Countdown to the Oscars." "I've walked into so many hospital rooms and they look at me and they think I know what they're going through."
After years of service to veterans in honor of his own family, he formed the Gary Sinise Foundation, a non-profit organization dedicated to raising money for veteran initiatives.
"I just couldn't not do anything," Sinise said. "I've seen a lot of need and I've become very committed to [being] somebody who can try to make a difference."
This month, Sinise decided to take 50 servicemen and women from Walter Reed Bethesda, Fort Belvoir in Virginia, and Naval Medical Center San Diego on a three day, all-expenses paid trip to where it all began for Lt. Dan -- Hollywood.
Through his efforts, Sinise flew the soldiers on a private charter plane provided by American Airlines, and then the group was given a police escort through Los Angeles.
First stop on the trip -- Disneyland. ABC's parent company Disney opened the doors of its signature home to give the soldiers a day at the amusement park free of charge and a guide who helped them cut long lines.
"After the injuries and all that, it feels like you can't go out in the world anymore," said Staff Sgt. Michael Irish. "All you want to do is be in a dark room and just sleep it off… and now with Gary and his organization helping us… to have fun and be yourself, that's very important to all of us."
The trip seemed to raise the spirits of several soldiers, including Specialist Ajara Williams, an immigrant from Sierra Leone who enlisted in the U.S. Army to give back to the country that saved her and her brother from civil war in her homeland. Williams injured her knee on the eve of her deployment overseas, but said she is glad she joined the Army.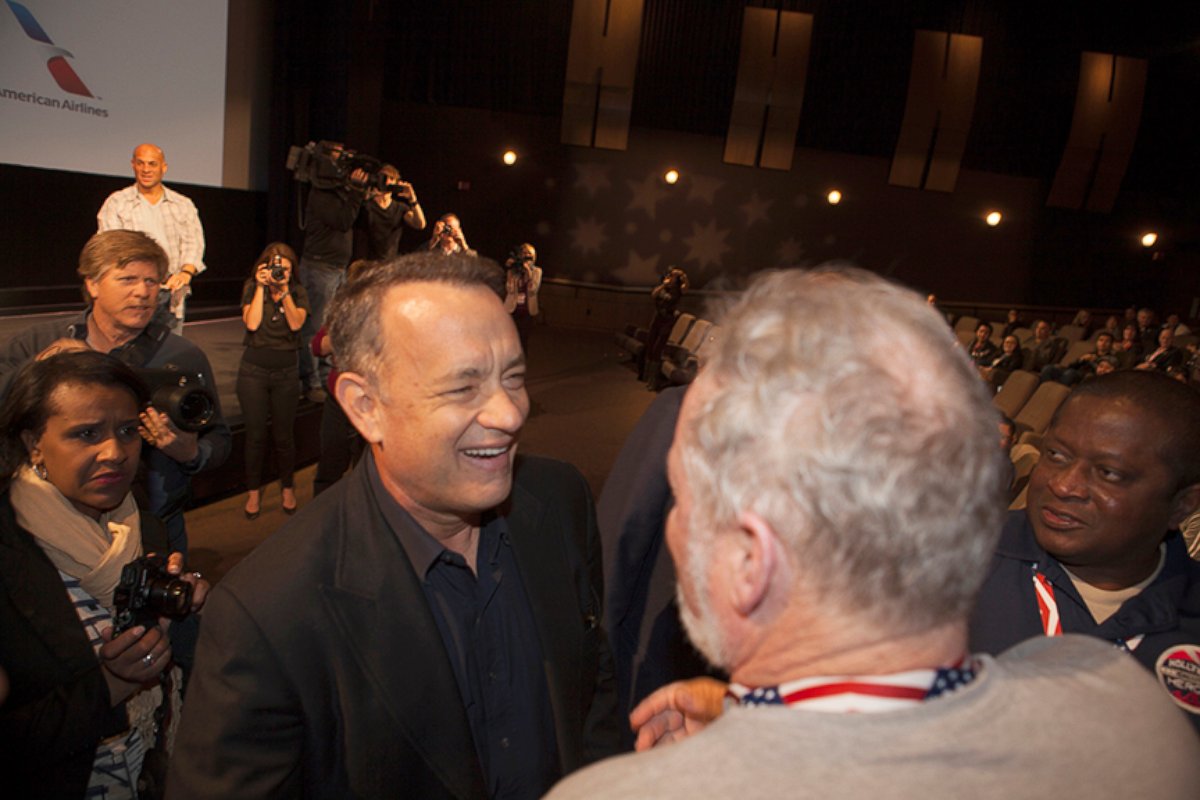 "So it took roughly six years after I graduated from high school and decided, 'OK, it's about time for me to serve this country.' It gave me so much more than I've ever imagined as a little girl growing up in Sierra Leone," Williams said. "I now have the opportunity to go to school, to go to college, to get a better job, to be an independent young woman. If I was in Sierra Leone, I probably would not... So it's my way of saying thanks. And I join it proudly, with no regret."
For others, the trip was especially meaningful. Jody Nelson, a U.S. Marine back from deployment to Afghanistan, has stage-four cancer of the lung, liver and brain. On the trip with him was his wife Trinity, herself a wounded Marine, and their 2-year-old son Caleb. Walking through Disneyland, Nelson wondered if this trip would be his last family vacation.
"They provided an experience that's just unbelievable," Nelson said. "Doctors told me I might live this many years or that many years, but I'm just going to fight it every day and every day that I'm able to spend time with my son is a miracle."
Among those at the party were disabled veterans whose lives mirror that of Lt. Dan, such as triple-amputee Bryan Anderson, who admits he grew bitter and distant after losing both his legs and one of his arms in Iraq.
"For my dark days, it was actually four months after I had gotten blown up… then I met Gary at Walter Reed and he called me Lt. Dan and I'm like, 'that's not right,'" Anderson said, laughing. "But he portrayed that [role] in a good way because there's a lot of things that are frustrating about being in a wheelchair and not being able to do things the way you used to do them."
A rare choice was made at the end of "Forrest Gump" to highlight Lt. Dan's resolve, rather than his rage, which resonates with Sinise still.
"There's a hopeful ending to the story of Lt. Dan that all our wounded veterans want… that story that they can be standing up again and moving on with life and doing all right," Sinise said.
Wounded veterans like Army Sgt. Kevin Gatson, an amputee who spent three and a half years recovering at Walter Reed, is on a hockey team despite being wheelchair-bound.
"I don't feel like I have limitations," Gatson said. "I feel anything I want to do, I'm able to do. All it takes is me saying I'm going to go do it."
Before the trip was over, Sinise gave the troops one last set of surprises, including a heart-felt meeting with Mykelti Williamson, who played Bubba, Forrest Gump's mild-mannered sidekick, as well as the film's Oscar-winning director Robert Zemeckis and finally, an appearance from Tom Hanks. As the trip's grand finale, the group rocked out to Sinise's Lt. Dan Band.
On this trip to Hollywood, the stars were those who have sacrificed for the freedoms we hold so dear.
"The whole purpose is to send them home smiling," Sinise said. "They should know that they're appreciated and that's what we're trying to do here."