It's 2010. Celebrities are coming out of the closet left and right. Over the span of a few weeks, Ricky Martin, Chely Wright and Anna Paquin declared themselves as gay, lesbian and bisexual, respectively, and the entertainment-watching world barely batted an eye.
But late last month, one writer broached a question that brought the gay vs. straight in Hollywood debate back to the 1950s: Can an openly gay actor convincingly play a straight role?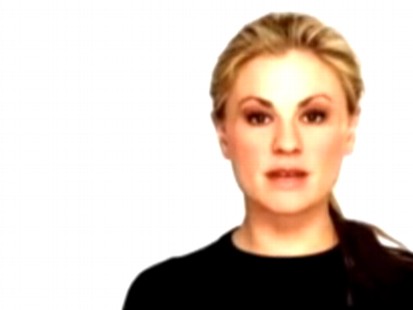 Ramin Setoodeh has raised hell with
his Newsweek article
that argues that the answer to the above question is a sound no. "While it's OK for straight actors to play gay (as Jake Gyllenhaal and Heath Ledger did in "Brokeback Mountain"), it's rare for someone to pull off the trick in reverse," Setoodeh wrote, calling gay actor Sean Hayes' portrayal of a straight ad man in Broadway's "Promises, Promises" "wooden and insincere," and gay Broadway star Jonathan Groff's turn as a straight glee club leader on Fox's "
Glee
" "so distracting."