— -- Her Royal Highness Princess Charlotte of Cambridge turns 1 today.
Kensington Palace released four new photos of Princess Charlotte at Prince William and Kate's home Amner Hall in Norfolk to mark the toddler's first birthday. The photographs were taken by HRH The Duchess of Cambridge in April.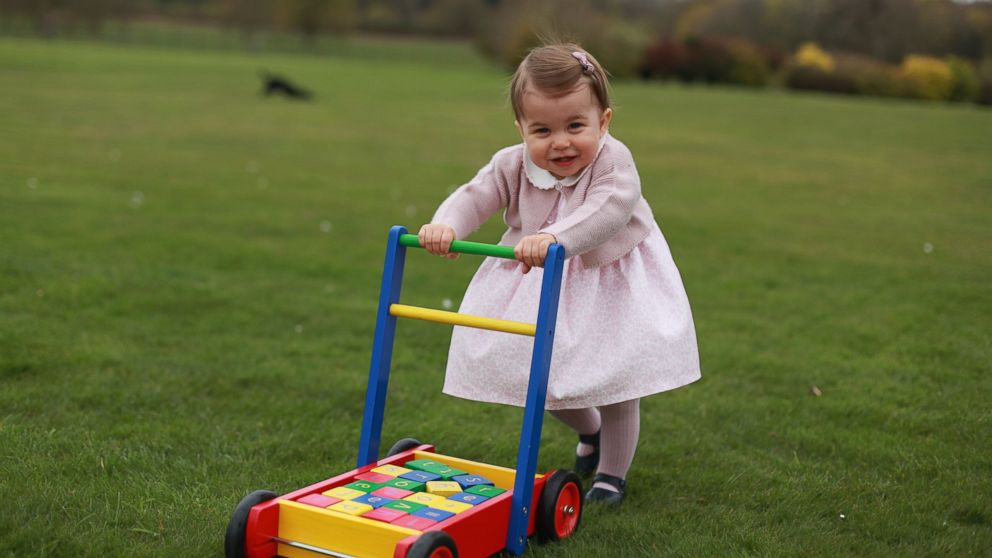 "The Duke and Duchess of Cambridge are delighted to be able to share four new photographs of Princess Charlotte," a Kensington Palace spokesman said in a statement. "The Duke and Duchess are very happy to be able to share these important family moments and hope that everyone enjoys these lovely photos as much as they do."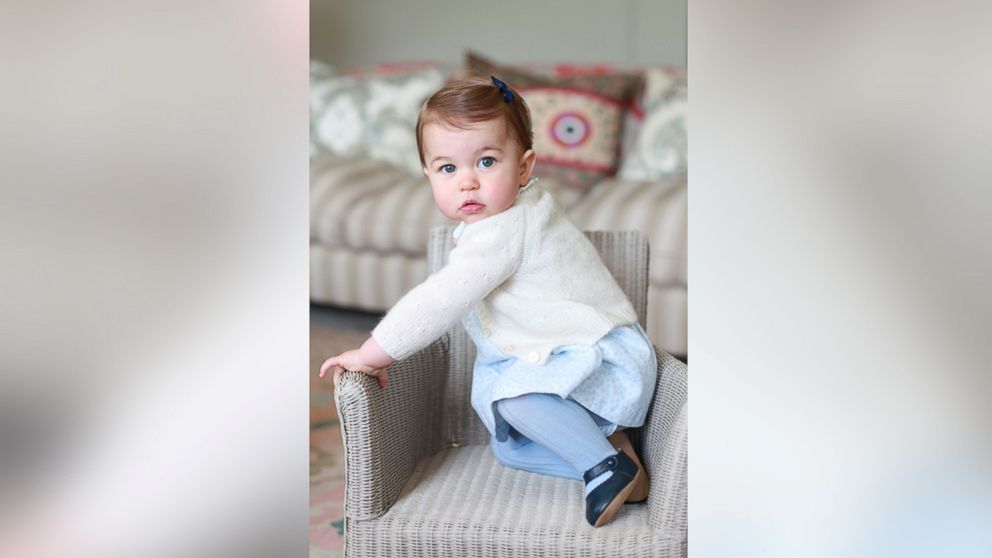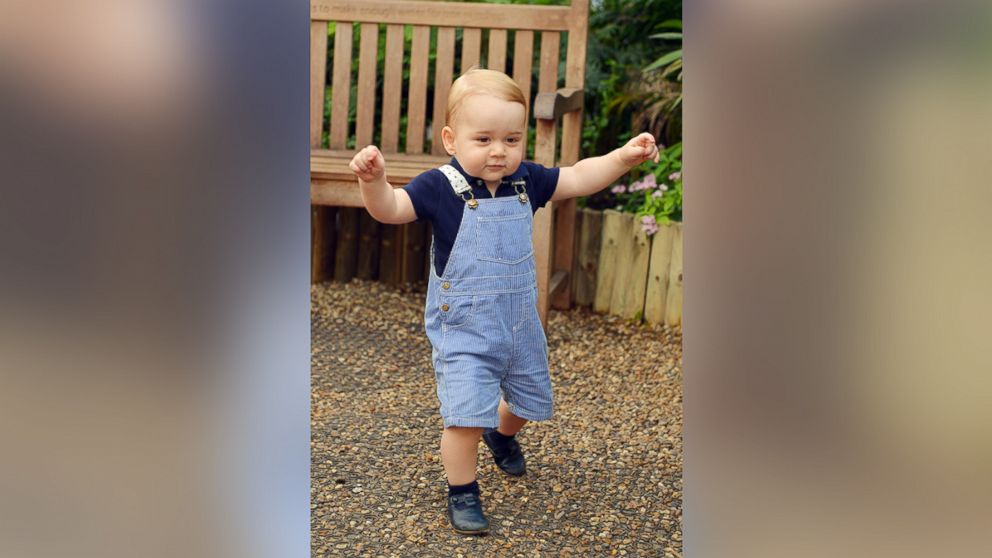 The fourth in line to the British throne is shown walking, or nearly walking, in a couple of the photos. The Duke and Duchess released a similar photograph of their son Prince George when he was walking at the same age.
The first daughter, and second child, of Prince William, 33, and Kate, 34, was welcomed into the world last year as a cherubic 8-pound, 3-ounces newborn. Princess Charlotte, as she is known, has grown into an adorably happy baby who was recently seen smiling on the lap of her great-grandmother, Queen Elizabeth II.
The world has seen glimpses of Charlotte in official photographs released by the royal family. Her parents, the Duke and Duchess of Cambridge, have given us glimpses of Charlotte's life through their own words.
Take a look back at a doting Prince William and Kate's excitement throughout Charlotte's first year.
'I Feel Very, Very Lucky'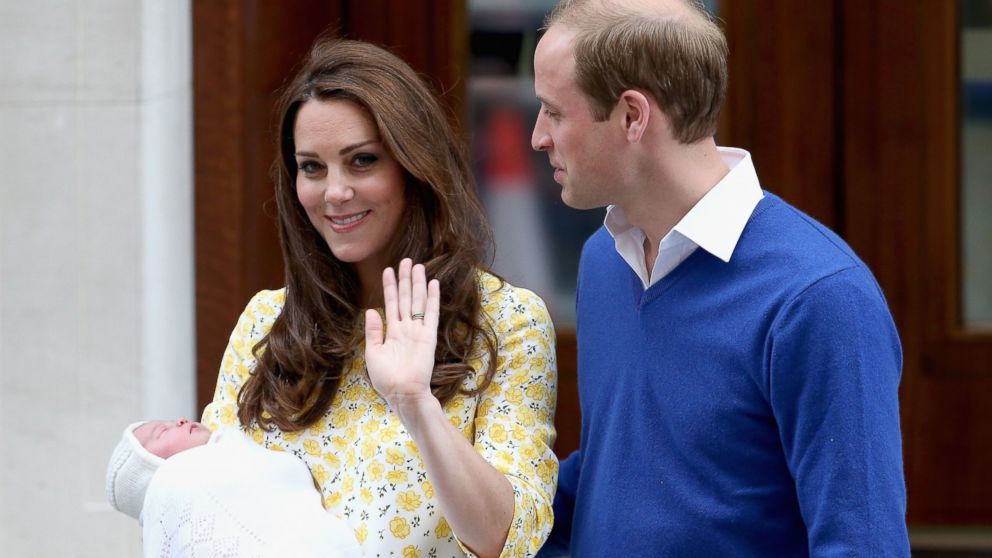 Kate gave her first solo interview in March to pay tribute to Queen Elizabeth II on her 90th birthday and revealed she was thrilled that her fifth great-grandchild was a little girl.
"The Queen was really thrilled that it was a little girl, and I think as soon as we came back here to Kensington she was one of our first visitors here," Duchess Kate said. "It's very special having a new little girl."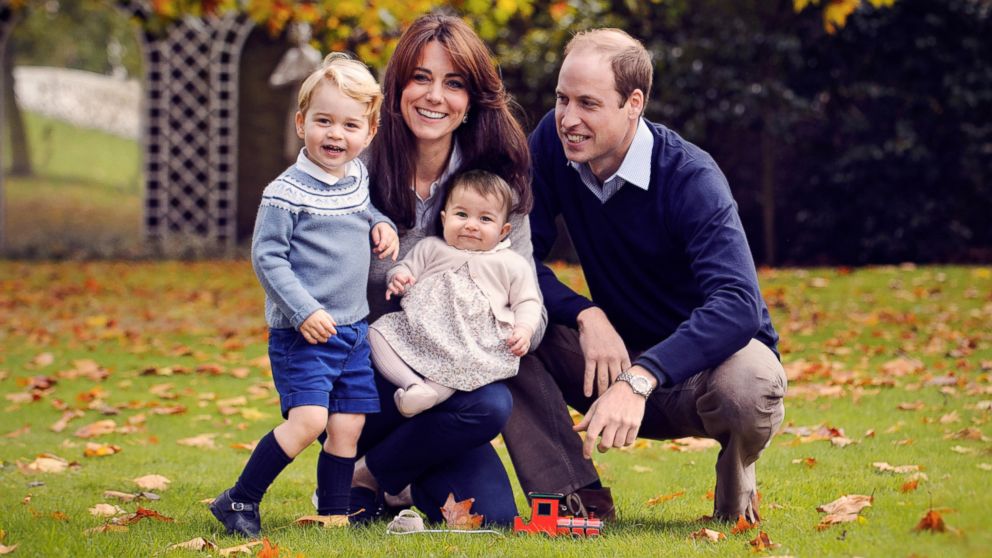 The duchess added, "I feel very, very lucky that George has got a little sister."
Duchess Kate herself took the first official photos of Princess Charlotte. The series of four photos, released last June, showed Prince George holding his baby sister at the family's Norfolk country home, Anmer Hall.
'A Little Joy of Heaven'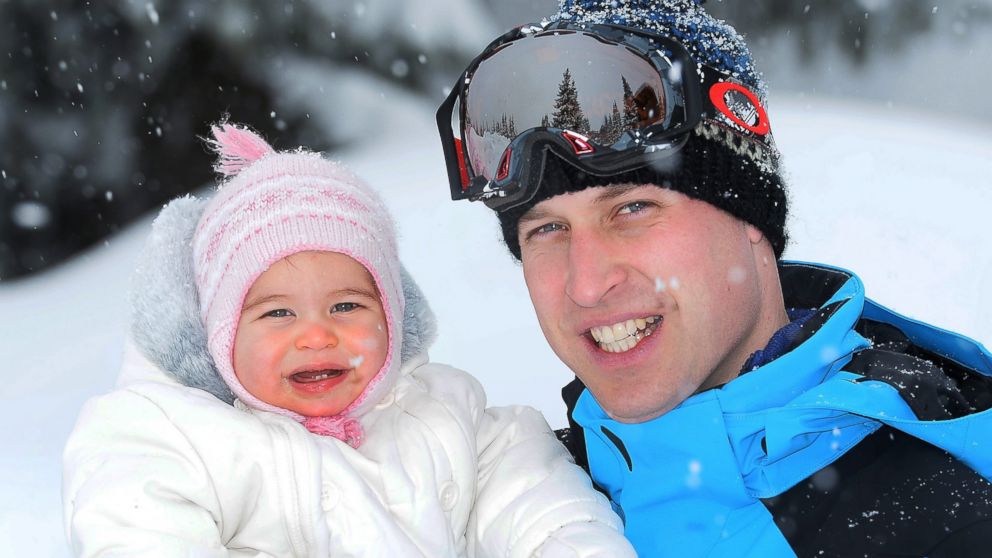 Prince William spoke movingly in July about the first two months with Charlotte.
"It has been fantastic and she has been a little joy of heaven. But at the same time it is more responsibility, looking after two little ones, especially when George is around. He's a little monkey," William told the U.K.'s The Telegraph.
William reflected on juggling his children, work, and royal responsibilities.
"Obviously, at some point there is going to be a lot more pressure and responsibility from the other side of my life, but at the moment I'm juggling the two of them and a young family and I'm enjoying the challenge," he said.
'Concentrating Very Much on My Role as a Father'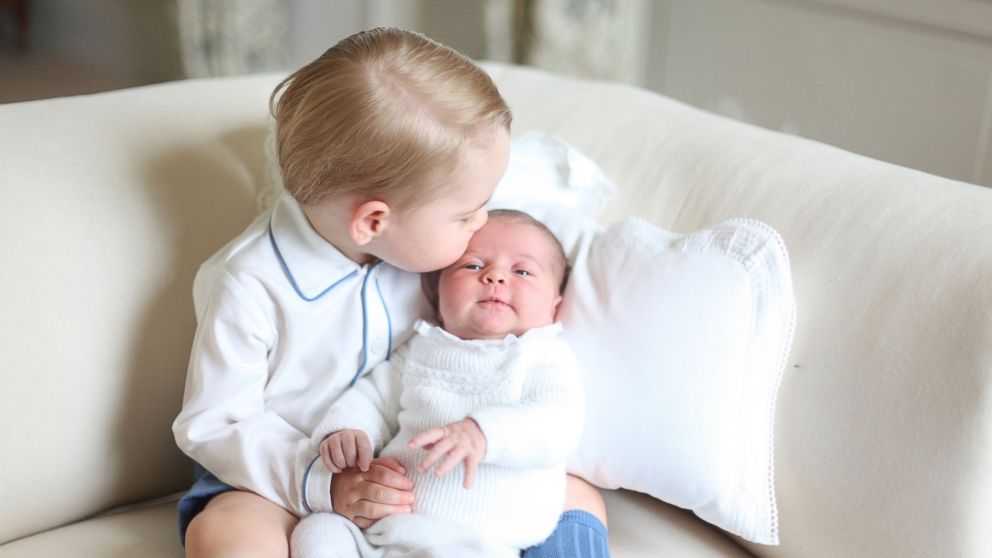 In a very personal interview with the BBC's Royal Correspondent Nick Witchell in April, Prince William spoke movingly about fatherhood and the importance of his family at this point in his life.
"I'm concentrating very much on my role as a father," William said. "I'm a new father and I take my duties and my responsibilities to my family very seriously and I want to bring my children up as good people with the idea of service and duty to others as very important."
'Ladylike' and 'Delightful'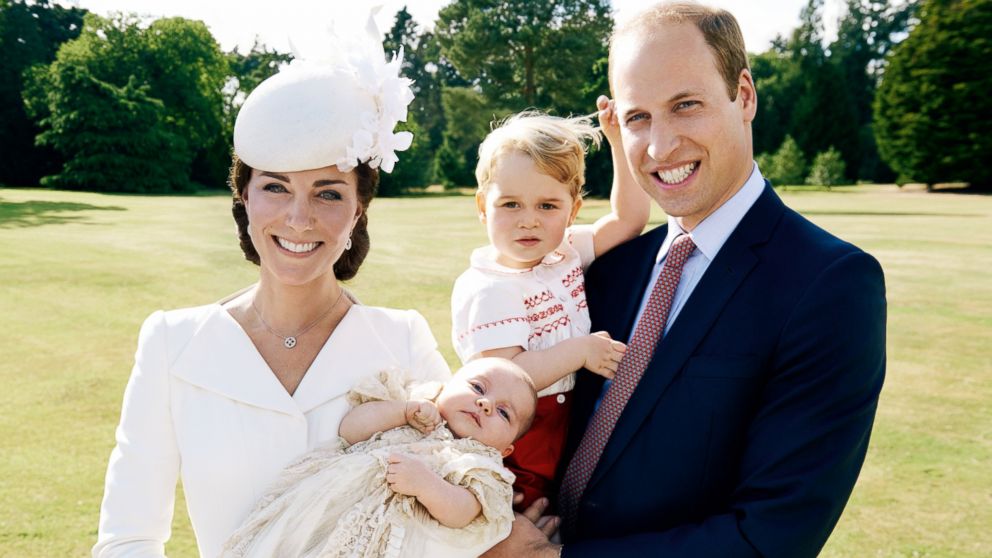 Prince William described Princess Charlotte as being very "ladylike" at six months while Prince George very "lively." He called both of his children "delightful."
'Getting Bigger'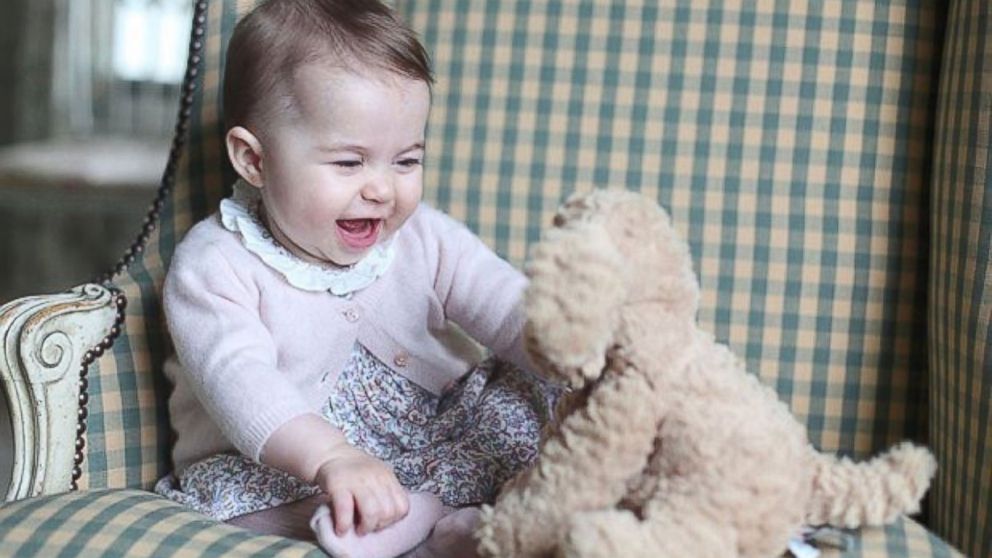 "Charlotte is getting bigger and getting on well with her noisy big brother," Duchess Kate told well-wishers in Wales of 6-month-old Charlotte.
'Very Easy, Very Sweet'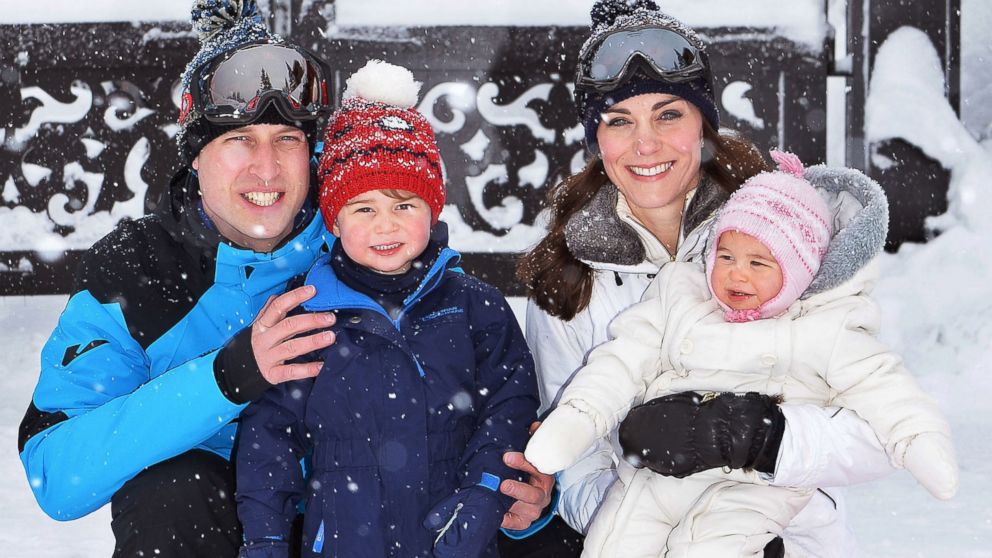 Speaking at a charity event in February, Prince William joked about a rambunctious Princess Charlotte and Prince George.
"No broken bones yet but they're trying. Running around, pushing things, jumping," he said. "Please tell me it gets easier."
"Charlotte is very easy, very sweet but all the fathers say, 'Just you wait. When they get to 9, 10, 11, they go crazy,'" William added. "I'm looking forward to it. There will be some drama."
'The Villa Fan'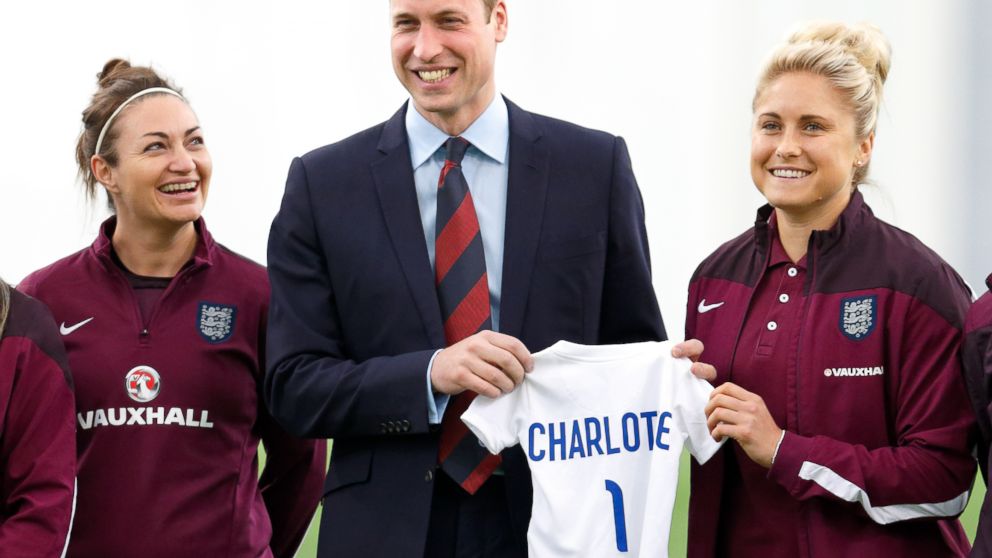 Just weeks after Charlotte's birth, Prince William spoke to BBC Sport about his love for soccer and joked about having a hard time letting his children pick their own favorite teams instead of his favorite, Aston Villa.
"The responsible thing would be to say, to let [George] make his own mind up, but I think I might be quite biased," William told BBC Sport.
"It'll probably end up being that Charlotte is the Villa fan and George will go and support someone else!" William said, referring to his newborn daughter.
A group of female soccer players -- who presented William with a soccer jersey for Charlotte -- said the new dad reported being up at night with Charlotte.
"He was saying he's obviously really enjoying being a father and Princess Charlotte is actually keeping him up and probably why his eyes are looking a little bit tired," England's women's team captain Steph Houghton told the U.K.'s The Telegraph.
'Strong Family Values'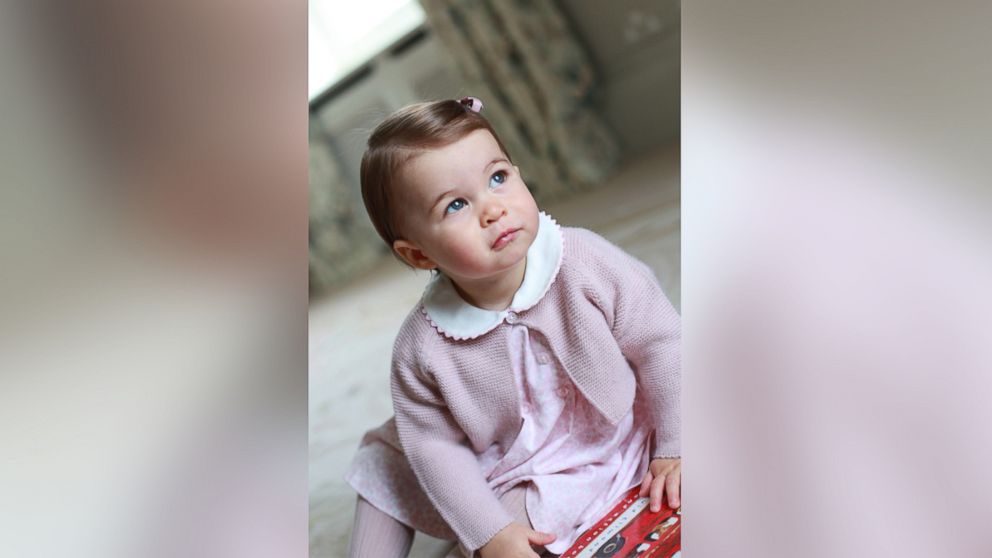 Famed photographer Mario Testino called the opportunity to photograph Princess Charlotte's christening at St. Mary Magdalene Church on the queen's Sandringham estate an "amazing experience."
"What impressed me the most was the energy of the family, and of that between the Duke and Duchess. One sees how solid they are together and one gets a sense of their strong family values," he said in a statement. "It was incredible to be able to document four generations of the British Royal Family together -- the monarch and three heirs to the throne -- and very heartwarming to see the close relationship between them all."