— -- Actor Harrison Ford remains hospitalized, continuing to heal after his World War II-era plane crashed on a California golf course, as investigators try to uncover the cause of the accident.
National Transportation Safety Board investigator Patrick Jones said authorities hope to speak to Ford, 72, about the Thursday incident. There's no indication the plane's fuel was bad, investigators said.
Ford's wife, Calista Flockhart, visited him at the hospital Sunday. His son Ben also shared updates about his father's status online over the weekend, thanking fans for their concern and saying Ford has "the best care possible." The tweet was later deleted.
The movie star's publicist, Ina Treciokas, has described the actor's injuries as non-life-threatening.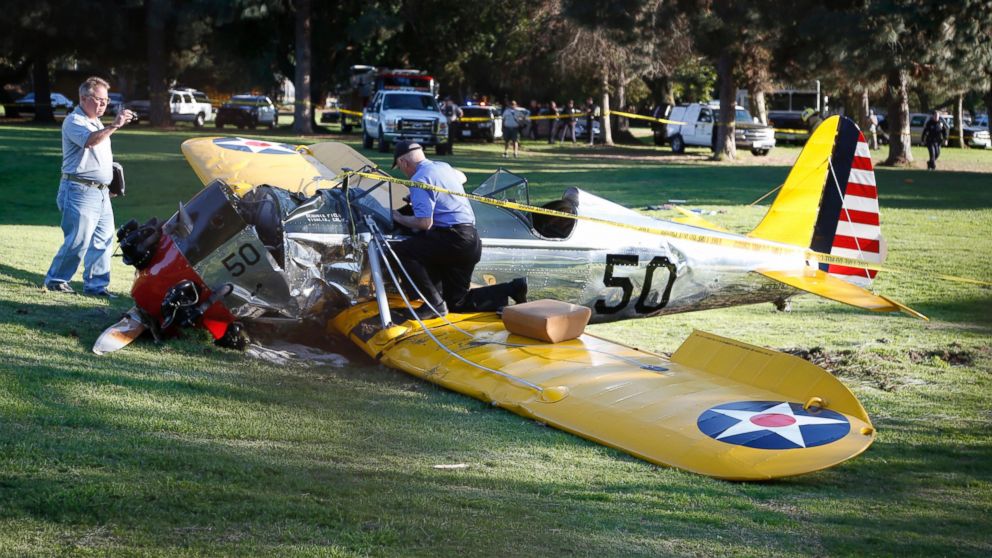 Ford reported engine trouble shortly after taking off from the Santa Monica Municipal Airport on Thursday and asked for an immediate return, Jones said. The tower then reported that the plane came up short of the runway, according to air traffic controller transmissions from LiveATC.net.
ABC News aviation consultant John Nance believes the golf course's conditions contributed to Ford's injuries.
"The airplane Harrison was flying was an old model. It was built for slow speed and maneuverability. I think what happened in this instance is the wheels dug into the wet ground and that made the aircraft stop too quickly," Nance said.