— -- Spine surgeon Sanjay Khurana was playing golf Thursday when a single-engine, World War II-era plane crashed on the course.
Khurana operated on instinct, he says, running to the scene to ensure the pilot was safe.
"He was stunned a bit," Khurana said. "He was moaning and in pain."
Khurana says he quickly recognized the famous pilot.
"It was obvious by his face, it was Harrison Ford. I'm old enough, or young enough, to have watched all his 'Star Wars' films. So, it was obvious," Khurana told ABC News.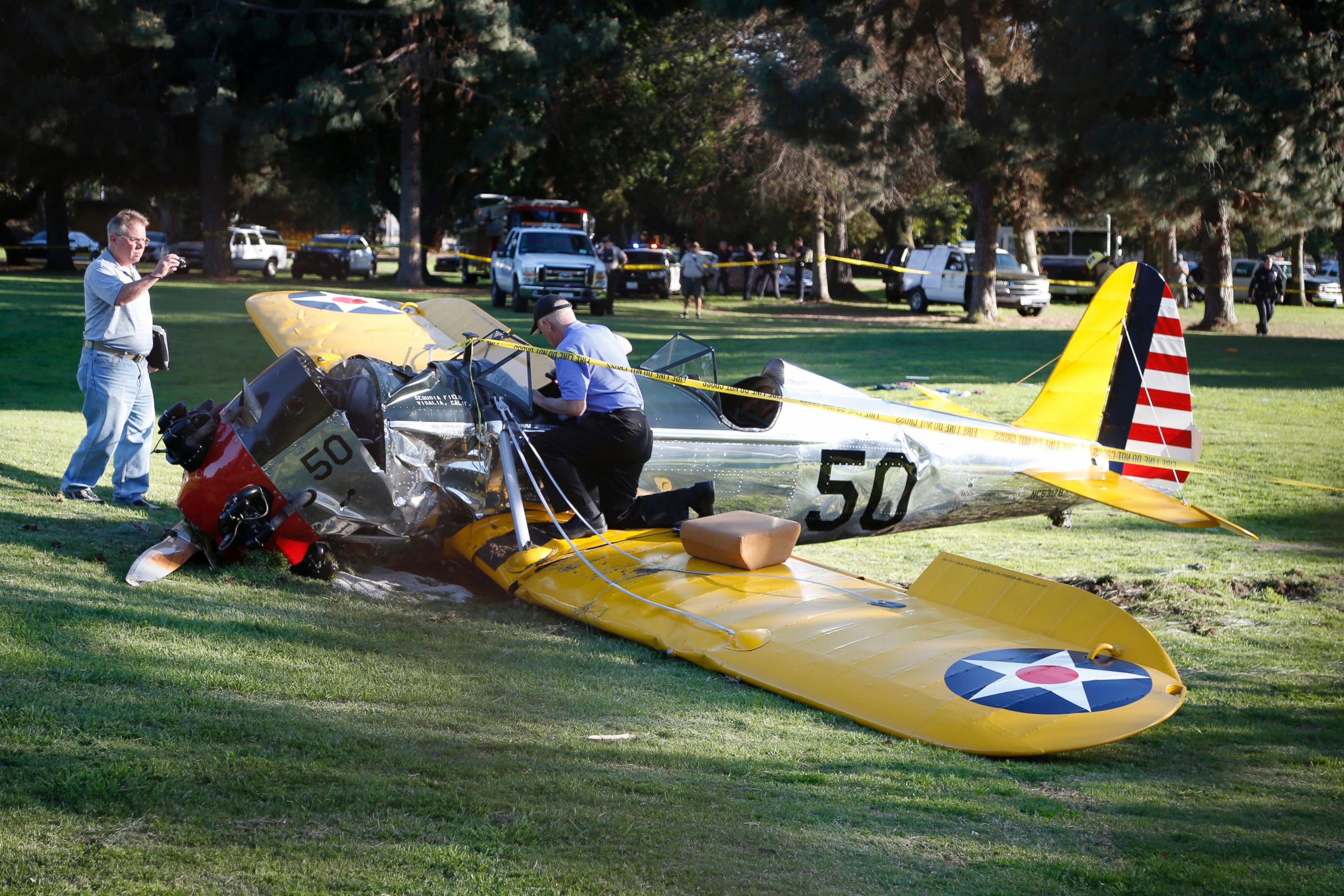 A group of golfers help extract Ford from the plane and worked to stabilize his spine and neck. Khurana tried to check the man's blood pressure and his airway, ensuring that he would be OK.
Ford, 72, was later hospitalized in "fair to moderate" condition, said Patrick Butler of the Los Angeles Fire Department. His publicist, Ina Treciokas, described the actor's injuries as non-life-threatening.
The actor reported engine trouble shortly after taking off from Santa Monica Municipal Airport and asked for an immediate return to the airport, National Transportation Safety Board investigator Patrick Jones said. The tower then reported that his aircraft came up short of the runway, according to air traffic controller transmissions from LiveATC.net.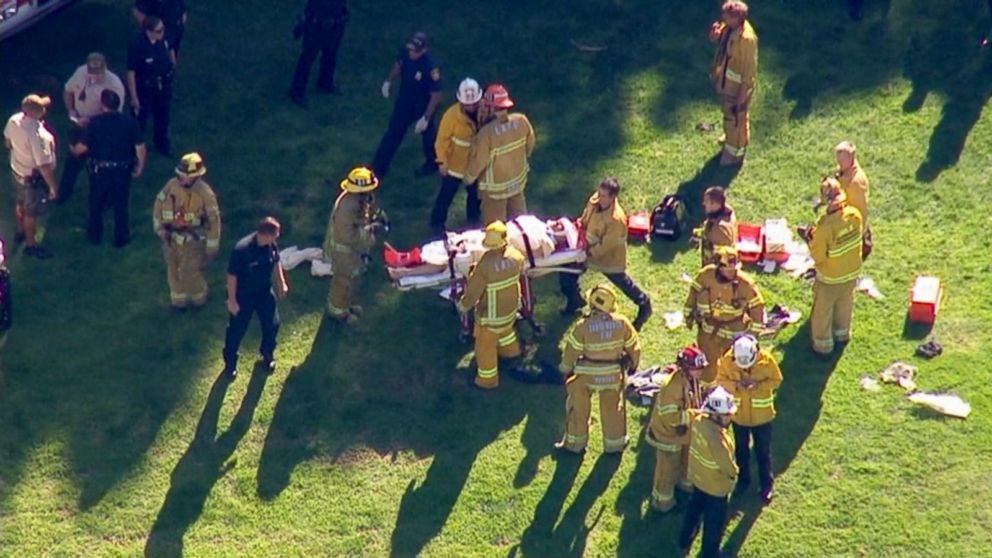 The vintage airplane that Ford was piloting clipped a tree before crashing, Jones said.
Hours after the crash, Khurana remained surprised by what occurred.
"You don't go golfing expecting to see an airplane crash and to help extract someone and realize it's someone you know from the movies, right? It's fairly bizarre," he said.
"But as a surgeon, I've been practicing for almost over a decade now, you deal with urgent situations. So you have to do your best for someone in distress."