Michael Gambon, 'Harry Potter' actor who played Dumbledore, dies at 82
The Irish actor featured in a number of blockbuster films during his career.
LONDON -- Michael Gambon, the Irish actor who played Dumbledore in the Harry Potter films, has died at 82.
"We are devastated to announce the loss of Sir Michael Gambon," a statement from his family said. "Beloved husband and father, Michael died peacefully in hospital with his wife Anne and son Fergus at his bedside, following a bout of pneumonia. Michael was 82. We ask that you respect our privacy at this painful time and thank you for your messages of support and love."
Born in Dublin on Oct. 19, 1940, Gambon made both his film and stage debuts in 1962 and 1965 productions, respectively, of William Shakespeare's "Othello." He was among the first ensemble of actors to join the Royal National Theatre in London, alongside the likes of Laurence Olivier, Maggie Smith and Michael Redgrave, to name a few. In 1998, he received a knighthood from Queen Elizabeth.
He would go on to star in films like 2001's "Gosford Park" and 2010's "The King's Speech," both of which earned him Screen Actors Guild Awards for best cast in a motion picture.
Gambon took over the role of Dumbledore, the headmaster of Hogwarts School of Witchcraft and Wizardry, beginning with the third "Harry Potter" film following the death of Richard Harris in 2002. Harris played Dumbledore for the first two films and Gambon played him for the remaining six in the series.
On the small screen, Gambon won four British Academy Television Awards for best actor. He won for "The Singing Detective" in 1987, "Wives and Daughters" in 2000, "Longitude" in 2001 and "Perfect Strangers" in 2002. He also earned two Primetime Emmy Awards for "Path to War" in 2002 and for "Emma" in 2010.
Gambon was a much-lauded stage actor and received three Olivier Awards, often considered the British equivalent of the Tony Awards, during his career out of 13 nominations. He won trophies for "A Chorus of Disapproval" in 1985, "A View from the Bridge" in 1987 and for "Man of the Moment" in 1990.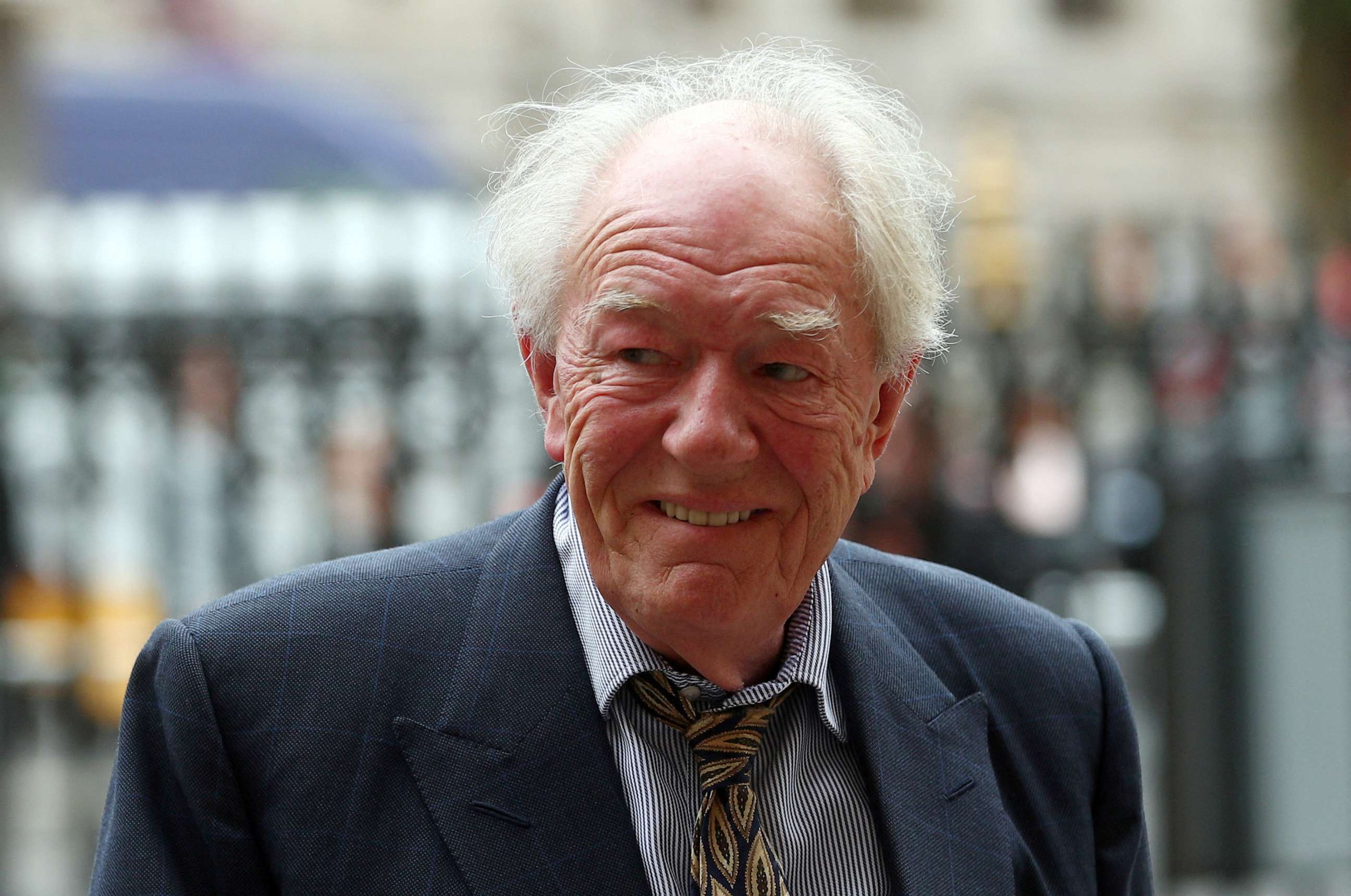 He would go on to make his Broadway debut in 1997 in "Skylight," for which he earned a Tony nomination.
Gambon's "Harry Potter" co-star Rupert Grint, who played Ron Weasley in the film series, took to social media to pay tribute to the late actor.
"So sad to hear about Michael," Grint wrote in an Instagram post. "He brought so much warmth and mischief to every day on set. He captivated me as a kid and became a personal role model of mine for finding the fun and eccentricities in life. Sending all my love to his family, Rupert."
Gambon is survived by his longtime wife Anne and their son Fergus.