'Home Alone' Turns 25: Where Are They Now?
Catch up with Macaulay Culkin and the rest of the McCallisters.
November 16, 2015, 4:35 AM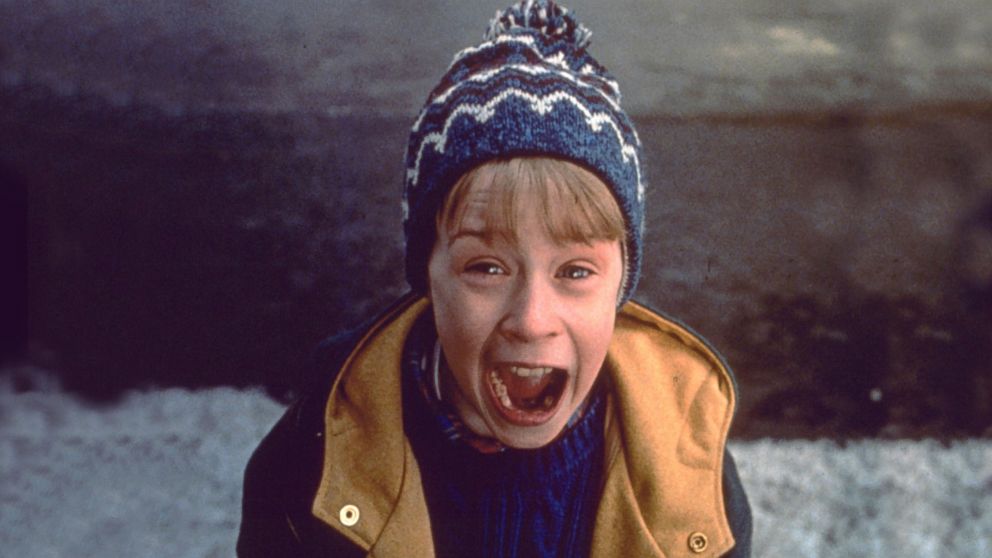 — -- intro: "Home Alone" was released 25 years ago today. Yep, it's been that long since Kevin McCallister's family forgot him at home while they went on vacation in France for the holidays. Nonetheless, Kevin was happy just the same to have the house all to himself.
What ensued was two glorious hours of Kevin tormenting would-be robbers until his parents realized what they have done and came racing back home.
But 25 years is a long time, so where is the cast now? What happened to Kevin, Buzz and Fuller?
Take a look and see what the actors who played the McCallister family are up to and look like now.
quicklist: 1
title: Macaulay Culkin - Kevin McCallister
text: After hitting it big as Kevin McCallister, Culkin became one of the most successful child actors of his time. He starred in the film's follow-up, "Home Alone 2," then went dark in "The Good Son" and had another hit with "Richie Rich." After 1994, Culkin took a nine-year hiatus from major movies.
In the meantime, he married Rachel Miner in 1998, but divorced in 2002, and then dated "That 70's Show" star Mila Kunis from 2002 to 2011.
Culkin, now 35, still appears in a film from time to time. In 2003, he starred in "Party Monster" as Michael Alig, then in 2011, Culkin was featured in an experimental film "The Wrong Ferarri."
He's also part of a Velvet Underground coverband called the Pizza Underground, which began around 2013.
media:35182667
quicklist: 2title: John Heard - Peter McCallister
text: Heard has been one of the more prolific actors to come from "Home Alone."
The man who played Kevin's father was in "The Pelican Brief," "The Sopranos," "White Chicks" and did a couple stints on "Law & Order."
Most recently, Heard, 70, is a part of projects and shows like "NCIS: Los Angeles" and "The Lizzie Borden Chronicles."
media:35182915
quicklist: 3title: Devin Ratray - Buzz McCallistertext: Ever wonder whatever happened to Buzz? Of course you have.
Kevin's older brother, who owned a tarantula, ate all of the cheese pizza and wouldn't let Kevin sleep "in my room if you were growing on my a--" is doing just fine.
Devin Ratray went on to play Mickey in 1993's "Dennis the Menace," had guest roles on "Law & Order," "The Good Wife," and even the acclaimed movie "Nebraska."
Also notable is that in 2008, Ratray, 38, starred in the documentary feature "Courting Condi," where he travels the country trying to win the heart of U.S. Secretary of State Condoleezza Rice. During his love quest, Ratray gets advice from Adrian Grenier and comedian Jim Norton.
Lately, Ratray has guest starred on an episode of "Louie" and "Elementary."
media:35182865
quicklist: 4
title: Catherine O'Hara - Kate McCallister
text: Quite possibly the most successful actor to come from "Home Alone," Catherine O'Hara starred in and was featured in a slew of hits following this Christmas classic.
That's what you get for leaving your kid at home while you fly off to France?!
From "Wyatt Earp," to playing the mom in "Orange County" and the crazy dog owner in "Best in Show," O'Hara, 61, has definitely made her mark on Hollywood. As recently as 2012, she contributed to "Frankenweenie" and is a regular on the show "Schitt's Creek" opposite Eugene Levy.
media:35182965
quicklist: 5
title: Kieran Culkin - Fuller McCallistertext: Fuller! Easy on the Pepsi!
Everyone remembers Kevin's cousin who wets the bed. Little did most people know Fuller was played by Macaulay Culkin's real-life brother Kieran Culkin.
Kieran, now 33, had a pretty solid run in movies like "Father of the Bride" and "She's All That," as Laney Boggs' little brother Simon. Most recently, the younger Culkin was featured in "Scott Pilgrim vs. the World" and the hit FX show "Fargo" as Rye.
media: 35182815