Eli Wallach, whose decades-long career included roles "The Good, the Bad and the Ugly," "The Magnificent Seven," and other notable films, died today, ABC News has confirmed with a spokesperson for his family. He was 98.
The New York Times first confirmed the news with Wallach's daughter.
Wallach began his acting career as a student at the University of Texas before working at the Neighborhood Playhouse School of Theatre in his native New York City. During his time in the United States Army, Wallach, who served in France during World War II, performed in plays with his fellow soldiers.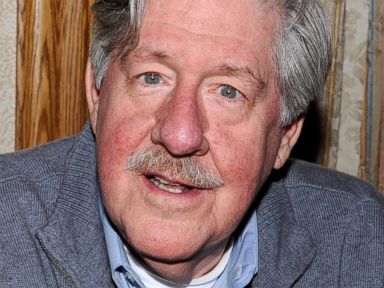 In 1945, Wallach, who took classes at the Dramatic Workshop of the New School and the Actors Studio (alongside Marlon Brando, Sidney Lumet, Montgomery Clift and his future wife, Anne Jackson), made his Broadway debut in "Skydrift." In 1951, he won a Tony for his performance in "The Rose Tattoo."
Five years later, Wallach, made his film debut in "Baby Doll," for which he won a BAFTA Award for Most Promising Newcomer. Wallach went on star in "The Misfits," alongside Clark Gable and his friend, Marilyn Monroe, who also babysat his children, and "How to Steal A Million" with Audrey Hepburn.
"In 'How to Steal a Million,' I kissed Audrey Hepburn, but she was taller than me," he told People in 2006. "She said, 'For Eli, I'll take my shoes off.'"
Despite dozens of film roles over a 60-year-career, Wallach never received an Academy Award nomination. In November 2010, the Academy of Motion Picture Arts and Sciences presented him with an honorary Oscar.
In presenting the honor, the Academy described Wallach as "the quintessential chameleon, effortlessly inhabiting a wide range of characters, while putting his inimitable stamp on every role."
One of Wallach's last film roles was that of an elderly banker opposite Michael Douglas in Oliver Stone's 2010 sequel "Wall Street: Money Never Sleeps."
Wallach is survived by Jackson and their three children.