Hugh Jackman Reveals He Had Skin Cancer
The 'X-Men' star posted a photo of his bandaged nose.
November 21, 2013, 3:00 PM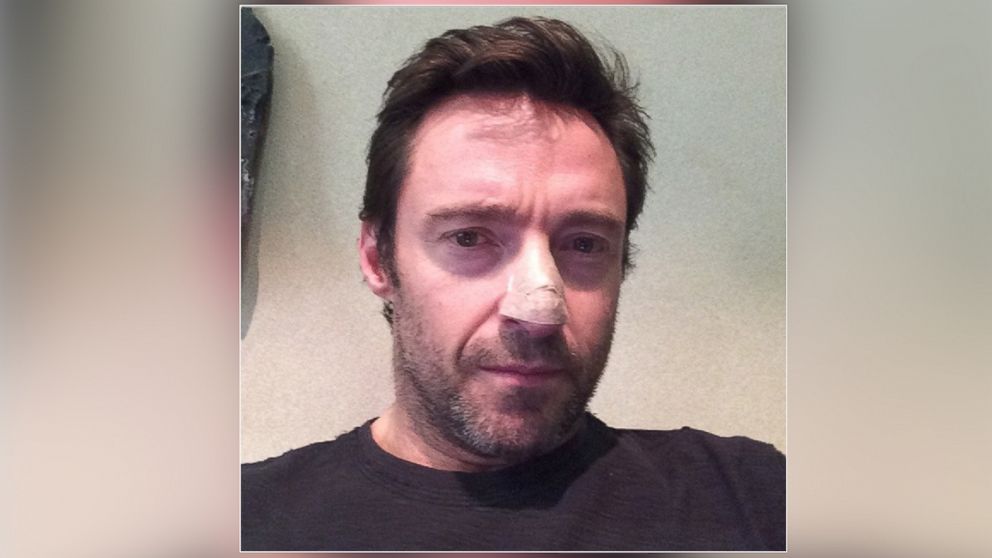 Nov. 21, 2013 — -- Hugh Jackman just had skin cancer removed from his nose and wants others to make sure they get checked as well.
The "X-Men" star, 45, took to Instagram today and posted a picture of him with his nose bandaged up, thanking his wife, Deborra-Lee Furness. They've been married since 1996.
"Deb said to get the mark on my nose checked. Boy, was she right!" the actor posted. "I had a [basal] cell carcinoma. Please don't be foolish like me. Get yourself checked. And USE sunscreen!!!"
Read: Jacked Hugh Jackman Looks Ripped, Prepares for 'X-Men'
Basal-cell carcinoma is the most common type of cancer and can cause significant destruction and disfigurement.
The collective "Wolverine" fans around the globe are just happy the Oscar-nominated actor listened to his wife and caught it early.