LONDON — -- The Duke and Duchess of Cambridge had quite a sporty weekend.
Prince William and Kate Middleton graced Centre Court at Wimbledon today to Novak Djokovic defeat Roger Federer in the men's final. After the match, Djokovic thanked the couple for staying till the end and asked Kate about her tennis game.
She said she was out of practice because of her son, Prince George.
William and Kate are keen tennis competitors and fans. On and off the court, they're known to rally against each other in private. William has conceded he's often beaten by his better half and that she's the better tennis player.
Princess Diana famously took her place in the Royal box for many years, often with William and Harry in tow as young children. The late Diana Princess of Wales was a regular at the tournament. William even attended the women's final with his mother in 1991.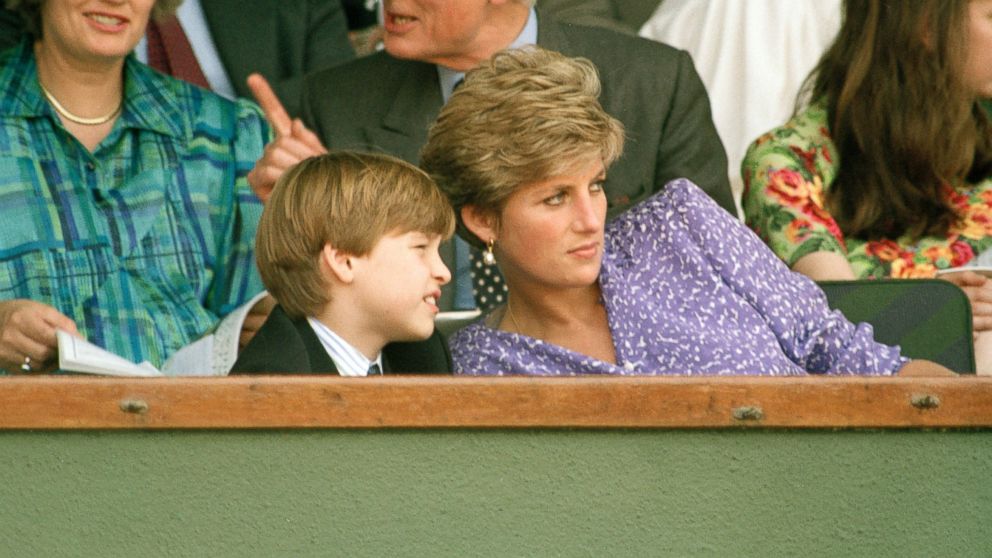 Sunday was William and Kate's second visit to the All England Club this week. On Wednesday, they watched Grigor Dimitrov upset last year's champion Andy Murray.
Kate has visited Wimbledon annually and there's been talk of her becoming an honorary Ambassador to Wimbledon at some point.
The Life and Times of Kate Middleton
Details of Kate Middleton's Sweet Interactions with Children of Addicted Parents
Prince George Takes His First Public Steps
There was no shortage of wattage at Centre Court today, as David and Victoria Beckham joined William and Kate and in the Royal box, and tennis legend Rod Laver attended along with a bevy of Hollywood heavyweights lining up court side, including Bradley Cooper, Hugh Jackman, Chris Hemsworth and Samuel L Jackson.
It was also somewhat of a family affair for the couple as Pippa Middleton was accompanied by her boyfriend Nico Jackson. Her parents, Carole and Mike Middleton, were also spotted in the stands court side.
William and Kate's busy weekend supporting their country began Saturday when they teamed up with Prince Harry to launch the Tour de France in Yorkshire. The Tour typically starts in France but this year began a new tradition since the last two victors were British.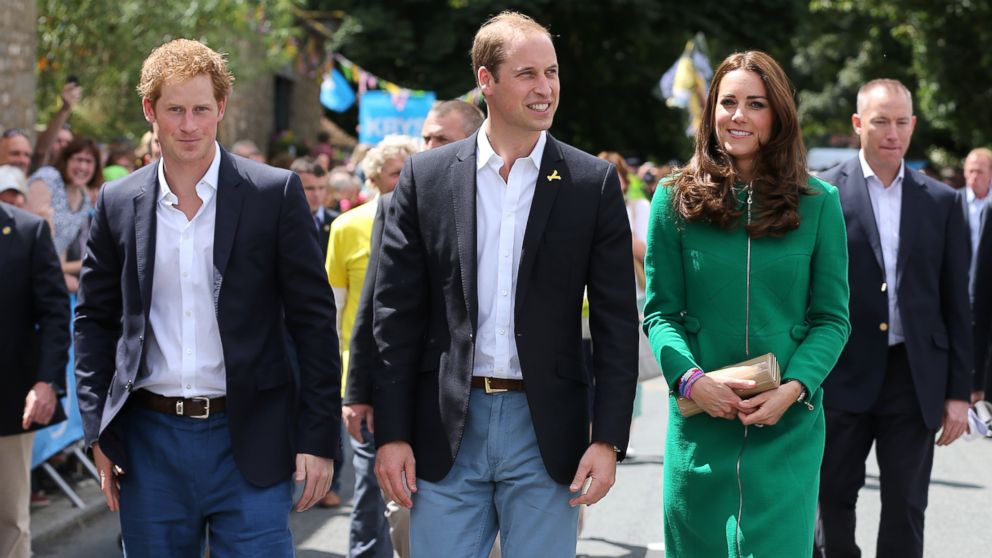 William and Kate stopped to talk to fans along the way, including 22-month-old Mason and his mother Claire Tupland. William told them that Prince George would have popped the balloon Mason was grasping, while Kate shared that her bouncing baby boy is "more interested in helicopters and anything with wheels."
Kate cut the ribbon at the start of the race and awarded the yellow jersey to the winner of the first stage. The charming northern English village of West Tanfield didn't disappoint fans getting in the spirit as farm animals were painted Tour yellow and bicycles were dangling from stone walls and pubs.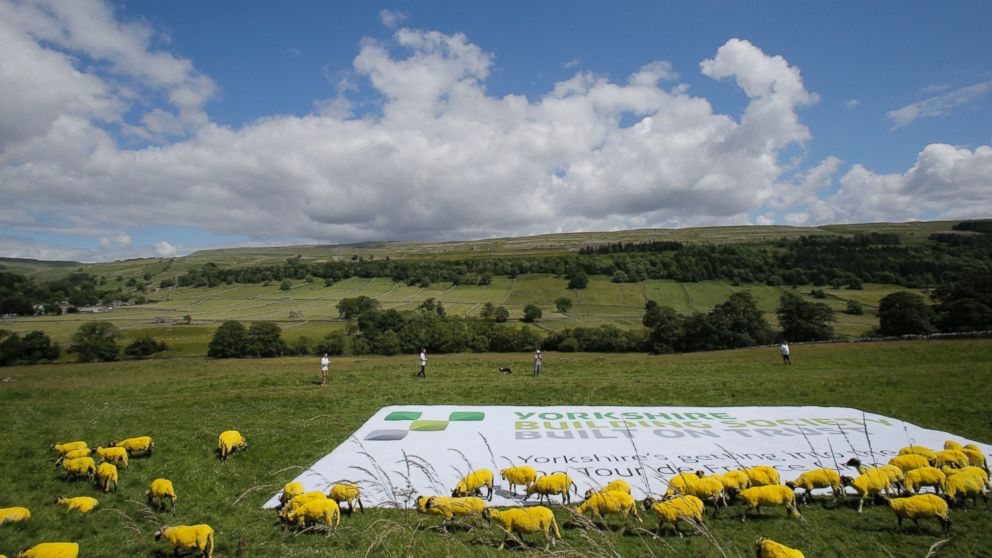 The young Royals are no stranger to rallying British fans for Queen and country. Prince Harry has taken a leading role, recently supporting England at the World Cup. William is president of the Football Association (FA).
Harry will launch a worldwide Paralympic competition, The Invictus Games, for wounded heroes this fall just before his 30th birthday.
The trio also took center stage before the 2012 British Olympics, supporting the Torch relay and were seen cheering on Team Great Britain during the games.