Inside Heidi Klum Family's 'New Chapter'
The supermodel has 4 children with her ex-husband, Seal.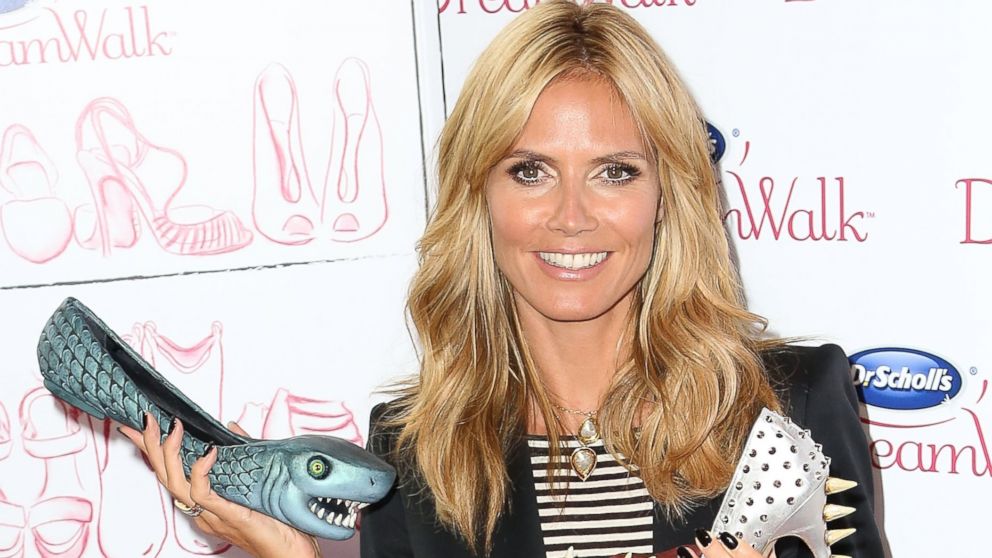 April 3, 2014 — -- Family vacations have completely changed for Heidi Klum.
Her kids, Leni, 9, Henry, 8, Johan, 7, Lou, 4, whose father is Klum's ex-husband, Seal, are finally starting to be more self-sufficient.
"It's easier now. It's a different phase," Klum, 40, told ABC News of her recent trip to the Bahamas with her brood. "They can all swim. Obviously, you still have to watch them. But they're on a different level now. It's a new chapter."
5 Things to Know About Heidi Klum's New Man, Vito Schnabel
Klum earned the time away. Not only does she work on TV shows including "Germany's Next Top Model" and "Project Runway," but she's also a spokeswoman for several campaigns, including Dr. Scholl's DreamWalk line.
For the TV host, the Dr. Scholl's partnership was a natural one because she spends most of her time in stilettos and, she said, "my feet always hurt!"
Still, don't expect to see her in flats any time soon.
"If I wear flats, people usually come up to me and say, 'You're so much shorter than I thought!'" she said with a laugh. "Once I heard that, I thought, 'I have to wear heels all the time, otherwise I'll disappoint people.'"
Heidi Klum: 7 Things You Don't Know About Her Kids
Unless, of course, she's at the beach or relaxing at home with her family.
When she's not working, Klum said, she'll indulge in a body scrub from time to time. But mostly, she's at home with her family, watching TV or movies on Apple TV. She's also teaching them to cook "anything," but especially German dishes she learned from her mother.
"I try to involve them in it so they see how much work goes in it," she said. "Then, they appreciate it more."