— -- Hollywood darling Zsa Zsa Gabor was remembered by family and friends at a very intimate funeral in Beverly Hills today.
Gabor, who was born Sári Gábor, died Dec. 18. Although the Hungarian actress never revealed her birth date, she was thought to be 99.
The actress was cremated, according to her husband, Frédéric Prinz von Anhalt. Her ashes were placed in a gold rectangular box, which sat center stage beside pink long-stemmed roses, inside the Church of the Good Shepherd in Beverly Hills, California.
Zsa Zsa Gabor Through the Years
Hungarian-born actress Zsa Zsa Gabor. </br></br> The Hollywood actress and socialite of the 1950's and 60's died at the age of 99 at her home.
An iconic photo of Gabor, wearing an ornate red dress, was on display. The words, "Farewell My Love," were printed on it.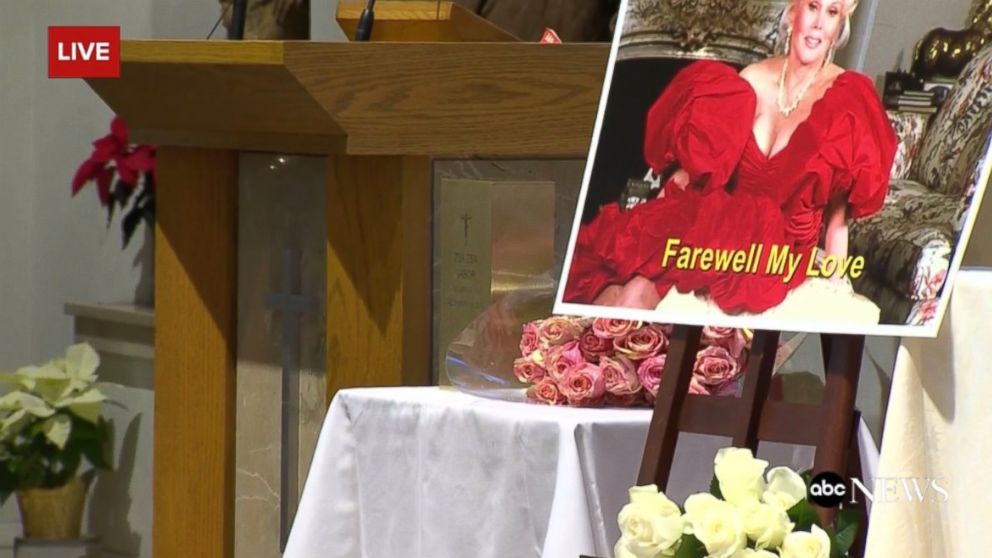 Father Ed Benioff, the pastor of Good Shepherd, led the service, which included the hymn "Amazing Grace" and the classic "Ave Maria."
Father Benioff called Gabor "an icon that was known for glamour and beauty and talent."
He also recognized the actress for her humanitarian efforts, including her support of the Salvation Army, her efforts to help rescue endangered animals and her support of the homeless.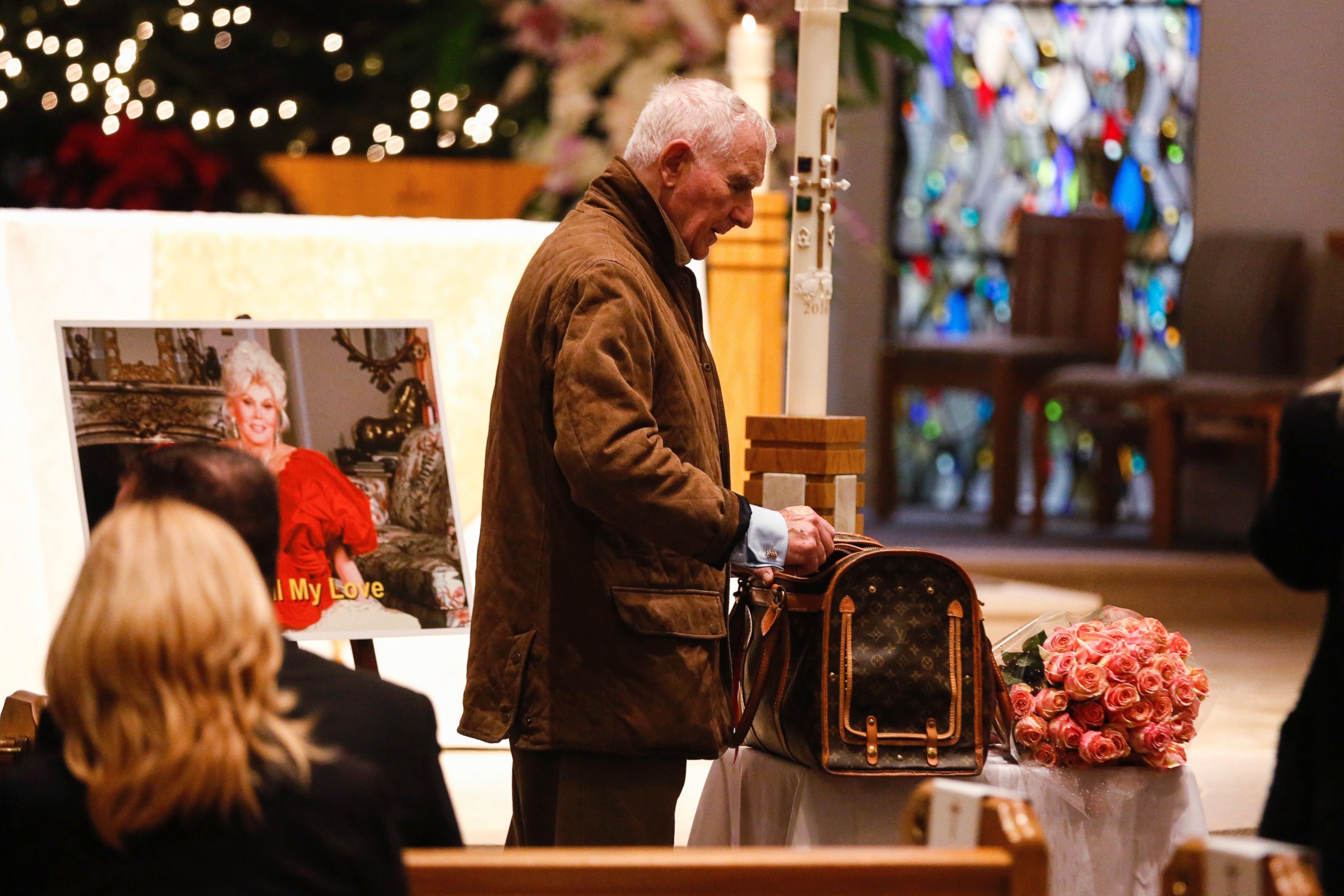 Gabor's husband Von Anhalt, 73, gave the eulogy, reflecting on how the two met in 1986 inside a Los Angeles restaurant where Gabor was dining with her "girls," he said.
The German entrepreneur also recalled Gabor's friendships with the late actress Elizabeth Taylor and with actor Kirk Douglas, who Von Anhalt said "coached" Gabor during her recovery from a health incident. "He was a very good man," he added.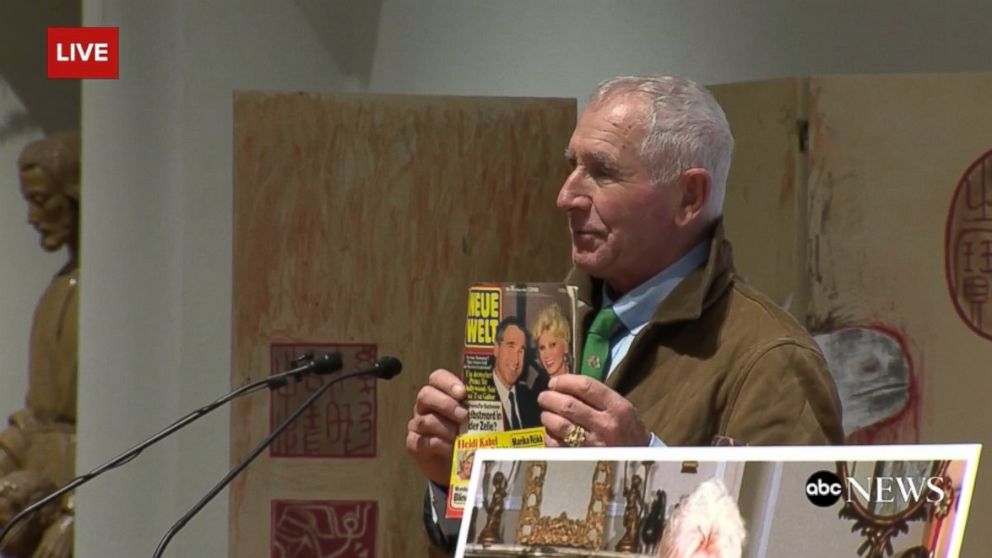 "I was her partner. I was her best friend and it was my duty ... to take care of [her,]" Von Anhalt said during his formal address. "When you get married it's for better or for worse."
Gabor's ashes will be laid to rest inside the famous Westwood Village Memorial Park in Los Angeles. Her late daughter and her younger sister, Eva Gabor, who died in 1995 at age 76, are buried at the cemetery as well.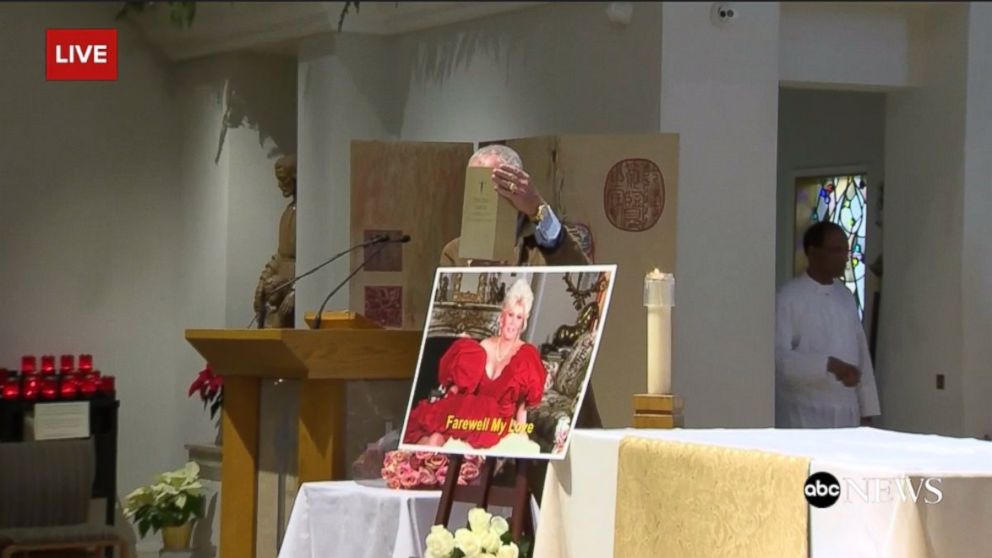 Other celebrities buried at Westwood Village include Marilyn Monroe, Dean Martin, Farrah Fawcett, Gene Kelly and Minnie Riperton.