— -- Jane Fonda has lived through and been at the forefront of some of the most turbulent times in U.S. history, but she said nothing compares to the current political climate.
"I'm almost 80, and so to say that I've never experienced this kind of nightmare before in my life is saying something," Fonda, 79, told the November issue of Town & Country, where she appears on the cover.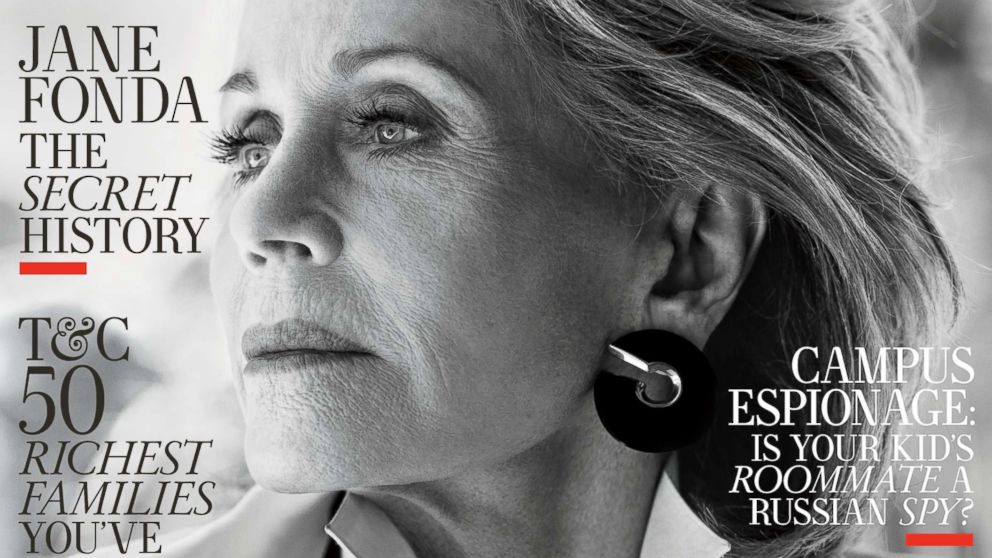 "I became an activist in 1970 and if I can give any advice, it's this: We mustn't normalize this presidency," she said.
Fonda became an outspoken crusader against the Vietnam War, earning the nickname "Hanoi Jane" when she took a controversial trip to North Vietnam. She later apologized for being photographed with North Vietnamese troops on an antiaircraft gun, but some veterans have vowed to never forgive her.
More importantly to the legendary actress, she's learning to forgive herself.
"Perfect? It doesn't exist. What matters is that you're whole," said Fonda, who recently reunited onscreen with Robert Redford in the Netflix original "Our Souls at Night."
That doesn't mean she isn't always trying to better herself.
"I'm not afraid of death, but I'm afraid of getting to the end without becoming the best I can be as a person," she told the magazine. "There's a lot of time behind me and not much time ahead of me. And whatever time is left, I want to do it differently."