— -- In Monday's entry of J.K. Rowling's 12 days of Harry Potter stories on her site Pottermore, the Potter mastermind revealed what happened to Slytherin villain Draco Malfoy after "Harry Potter and the Deathly Hallows."
According to MTV News, Draco refused to "follow the same old pure-blood line" and saw things differently after Potter saved him in the final moments of "Deathly Hallows."
For those not privy to the "Potter" books, Malfoy came from a pureblood family, who taught him that only those coming from a mother and father both of magical decent were worthy. Any coming from one parent of magical origin mixed with another without such powers was lower class, according to the Malfoy family.
Malfoy married pureblood Astoria Greengrass, who did not raise their son to believe Muggles or others were less than purebloods.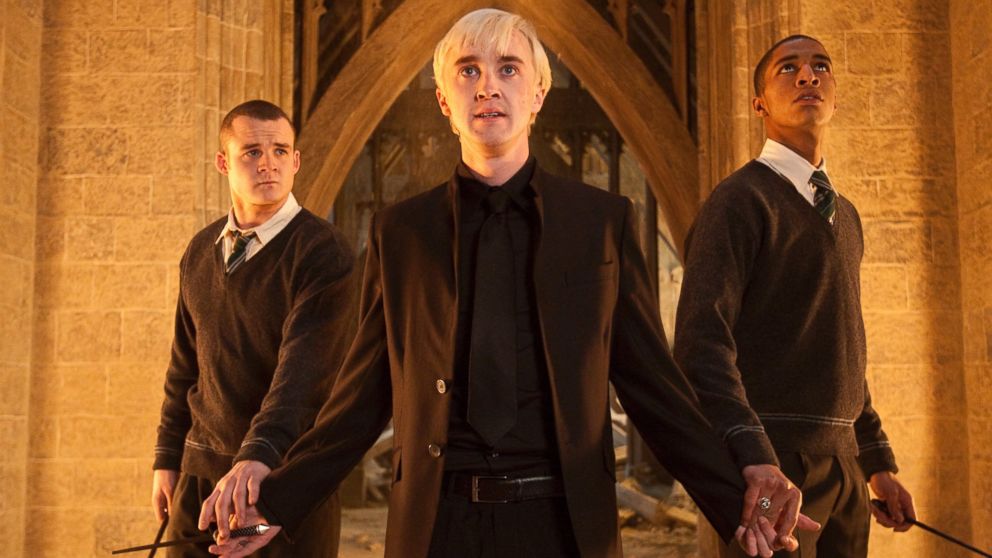 "Family gatherings were often fraught with tension," Rowling adds about when Draco would get together with his parents Narcissa and Lucius.
In the end, Rowling said she actually felt "pity [for] Draco." Malfoy was a product of his upbringing and felt like Potter disrespected him by not being friends.
"Being raised by either the Malfoys or the Dursleys would be a very damaging experience, and Draco undergoes dreadful trials as a direct result of his family's misguided principles. However, the Malfoys do have a saving grace: they love each other," Rowling adds.
The author left one final note about Malfoy, that she finds readers attraction to Malfoy a "unhealthy fantasy."
"Draco was not concealing a heart of gold under all that sneering and prejudice, and that, no, he and Harry were not destined to end up best friends," she wrote.