John Boyega was first hurled into the spotlight with his portrayal of a stormtrooper in the 2015 blockbuster, "Star Wars: The Force Awakens."
Interested in
Popcorn?
Add Popcorn as an interest to stay up to date on the latest Popcorn news, video, and analysis from ABC News.
In his new film "Detroit," Boyega plays a real-life person caught up in a real-life battle. The film is set in the city of Detroit in 1967 during a period of social unrest and rioting.
The movie centers on events that occurred at the Algiers Motel. Boyega plays Melvin Dismukes, a black security guard, who tried to play peacemaker between the cops and victims. Boyega talked about his role in a recent interview on ABC's "Popcorn With Peter Travers."
WHAT TO KNOW
John Boyega appears on Popcorn With Peter Travers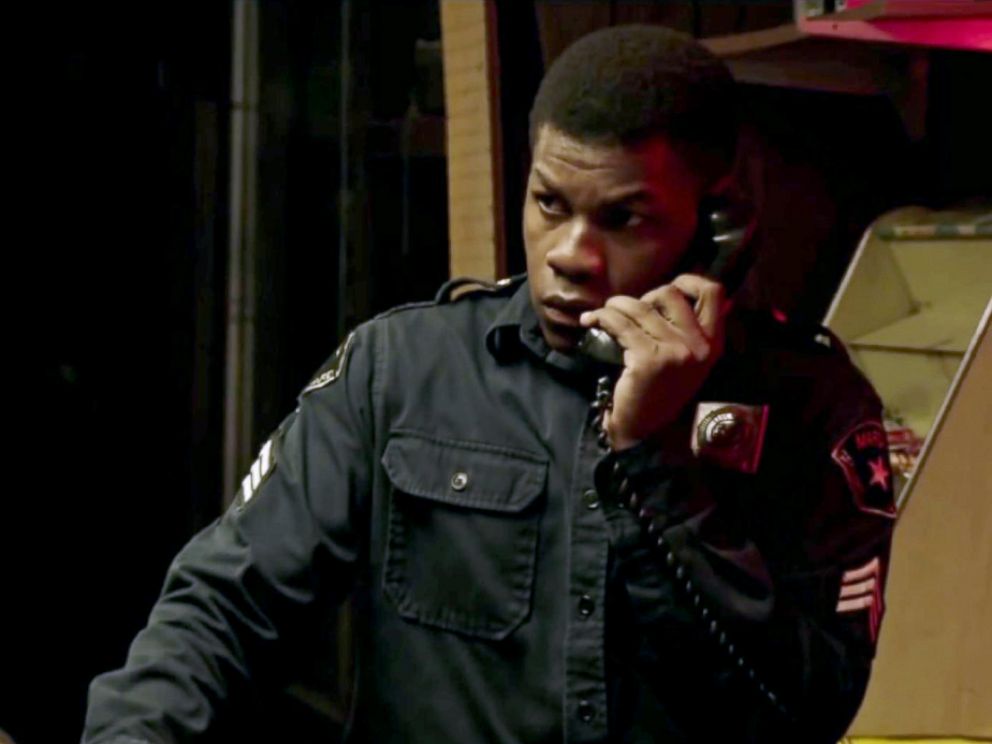 "Melvin Dismukes is a young man who's trying to go through life with two jobs, one of which he's a private security guard for this grocery store," said Boyega. "He is an introvert, very soft spoken and means well. And on the night of the riots he decided to go out and try and help. But unfortunately through several altercations and being witness to several events that happened at the Algiers Motel, he's brought into this story and ends up being charged with first-degree murder. So it's a twist of fate for him."
Before he jumped into the role, Boyega spoke with Dismukes to hear his first-hand account.
"For me as an actor, it's always good to know that the real person is cool with you embodying them in scenes," Boyega, 25, told Travers. "And he was fine with not seeing any footage. He gave me complete trust and said, 'You know, you have access to me if you have any questions. But apart from that you do what you need to do.'"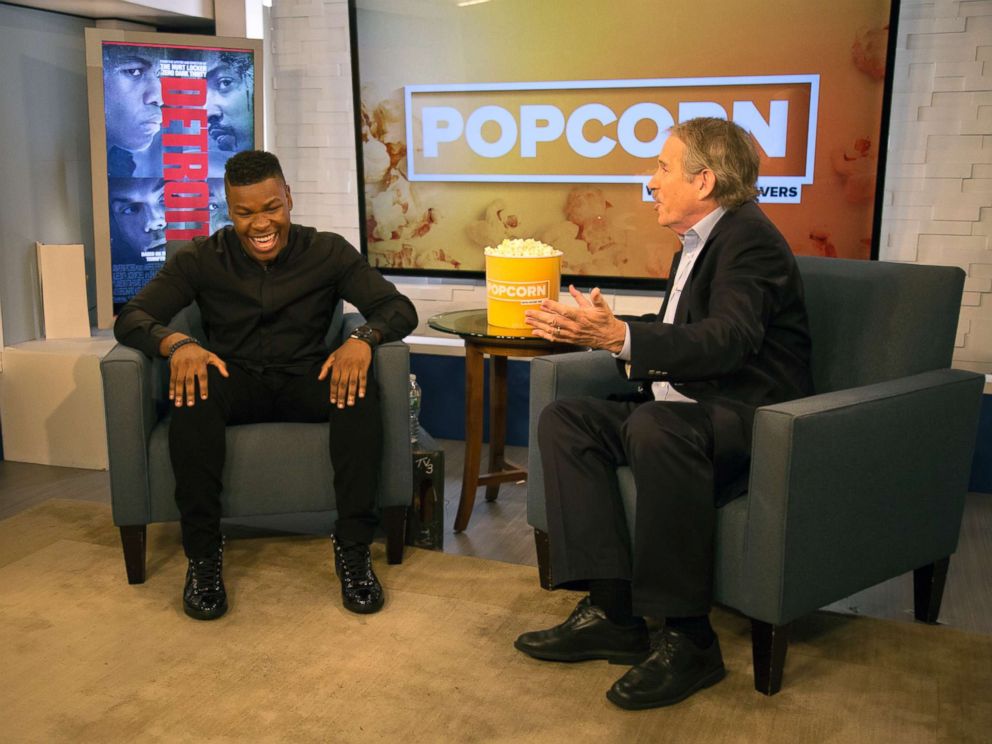 Later this year, Boyega will return as Finn in "Star Wars: The Last Jedi." Travers asked Boyega if his love life has heated up since he joined the franchise.
"Because of the work, the schedule you can't keep up. Most women are going to be like, 'You're not consistent because you're on a flight. You're landing somewhere else. You can't keep up.' Oh yeah, I'm just flying solo. I'm single," Boyega said.
Travers also asked Boyega if he has any souvenirs from the "Star Wars" sets.
"I have a blaster," he said. "[Director] Ryan Johnson gave me my original blaster. He gave me a good few things. He gave me a nice art piece that is up on my wall."
Download the all new "Popcorn With Peter Travers" podcasts on Apple Podcasts, Spotify, Google Play Music and Stitcher.
"Detroit" is in theaters everywhere.
Be sure to watch the full interview with Peter Travers and John Boyega in the video above.
ABC News and Lucasfilm are both part of parent company Disney.