Real life collided with Hollywood glamour for the world premiere of the much-anticipated Julia Roberts' movie "Eat Pray Love," based on Elizabeth Gilbert's best-selling memoir.
At Manhattan's iconic Ziegfeld Theater Tuesday night, Roberts who plays Gilbert in the movie, brushed past the author on the red carpet. Luminous and dressed in a whimsical Grecian red-white-and-pink one-shoulder gown, Gilbert couldn't help but blush at Roberts, who looked more austere in black.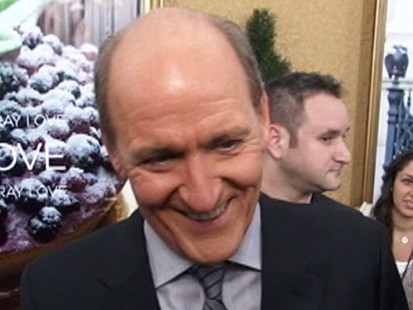 "I was not picturing a movie when I was writing this book, and I don't think I had the audacity to dream of Julia Roberts in it," Gilbert told ABCNews.com.
In the book and the movie, Gilbert begins her spiritual journey in New York. Heartbroken following her divorce, she travels to Italy, India and Indonesia in search of love, happiness and enlightenment. Back home in New York, it was one of those wonderfully satisfying New York moments as Gilbert came full circle, celebrating with the press and celebrities at "Eat Pray Love's" movie premiere.
For Gilbert, watching Roberts re-enact her life story on the big screen was surreal. "Julia Roberts is playing me?" Gilbert gushed. "I think it's amazing. It's spectacular. It's an honor. She's a national treasure. You know, I went to see 'Pretty Woman' on a date. Like everyone in the country, I grew up with the contours of her face and with her emotions. I feel an intimacy to her and a connection with her.