— -- Justin Bieber has had another run-in with the law.
The 20-year-old singer was arrested on Aug. 29 in his native Canada, authorities said today.
According to the Ontario Provincial Police, Bieber allegedly collided with a minivan while driving an all terrain vehicle. He was charged with dangerous driving and assault. OPP Constable Kees Wijnands told reporters Tuesday that the assault charge came after Bieber, whom he described as "very polite," got into an altercation with a man inside the van, while the dangerous driving charge was the result of driving that led to "a danger to the public."
Orlando Bloom Reportedly Tried to Punch Justin Bieber
Justin Bieber to Take Anger Management Class; Meet Crime Victims
White House Must Address Petition to Deport Justin Bieber
While Wijnands did not give any more specifics, he did add that another person was on the ATV with Bieber at the time of the incident. Paparazzi photos revealed that that same day, he was driving an ATV with his on-again, off-again girlfriend, Selena Gomez.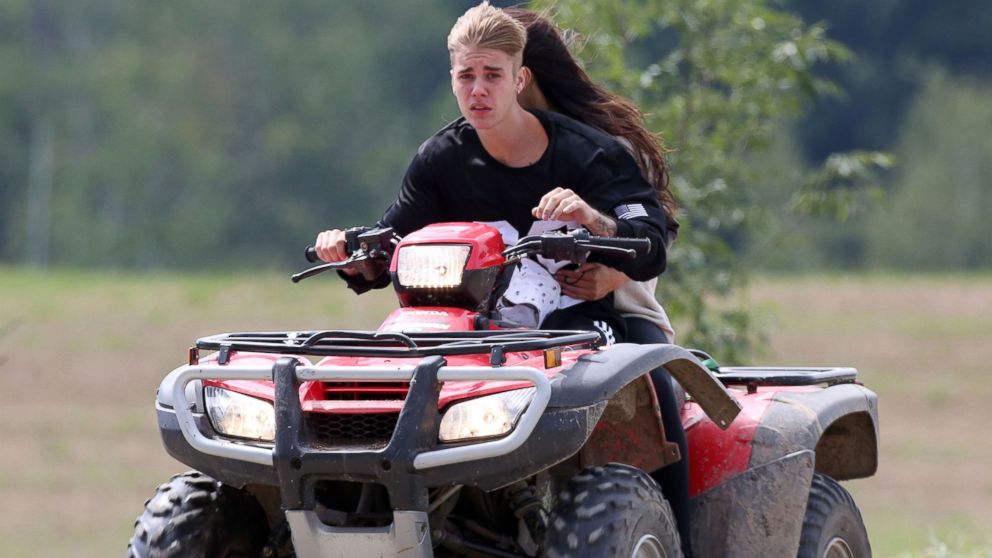 "Justin Bieber and Selena Gomez' peaceful retreat in Stratford this weekend was unfortunately disrupted by the unwelcome presence of the paparazzi. This has regrettably resulted in charges of dangerous driving and assault," Bieber's lawyer, Brian H. Greenspan, told ABC News in a statement. "Mr. Bieber and Ms. Gomez have fully cooperated in the police investigation. We are hopeful that this matter will be quickly resolved."
The authorities added that Bieber was released shortly thereafter and is scheduled to appear at the Ontario Court of Justice in Stratford on Sept. 29. Wijnands said that it would also be acceptable for an attorney to appear on Bieber's behalf.