It's official: Jesse James and Kat Von D are an item.
On Thursday, the tattooed "LA Ink" star (real name: Katherine Von Drachenberg) told People magazine that she's in love with Sandra Bullock's ex-husband. Earlier this month she tweeted -- then deleted -- the news that she was seeing the motorcyle mogul.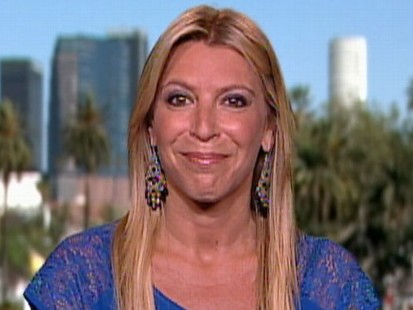 "Jesse is only my ninth boyfriend. I don't hang out with anybody unless I am in love," Von D said at the opening of her Wonderland gallery in West Hollywood.
Von D said the drama around James' highly publicized split from Bullock didn't scare her. Divorced since 2007, Von D recently split from Motley Crue bassist Nikki Sixx.
"I stayed away from that as much as possible, and when we connected recently, it was such a positive thing," she said. "It was just like, 'Wow, I can't believe I haven't spent this much time with you the entire time I've known you.' Now I'm just embracing it and enjoying it."
James didn't gush about their relationship but did tell People that he likes "everything" about Von D. That doesn't come as much of a surprise: If Von D looks familiar, it may be because she bears more than a passing resemblance to James' previous women.
Covered in tattoos, Von D looks more like James' second ex-wife, porn star Janine Lindemulder, and Michelle "Bombshell" McGee, the woman who brought down his marriage to Bullock, than she does to the girl-next-door-ish Oscar winner.
At least for now, James appears to be reverting back to type. A look back at some of Jesse's girls:
Michelle "Bombshell" McGee
As the world knows by now, McGee, a San Diego tattoo model, is the woman who brought down James' marriage to Bullock.