— -- Kate Beckinsale and Chloe Sevigny are together again on screen for the first time in nearly two decades. The actresses have reunited thanks to director Whit Stillman, who first paired the duo in the 1998 film "Last Days of Disco." Beckinsale told ABC News when she hit the set again with Sevigny and Stillman, it was as if they hadn't missed a beat.
"It was so interesting, actually, because I think when we shot "Last Days of Disco," it was very much a different period of time," said Beckinsale. "Nobody had a cell phone, nobody was on the internet. So you'd take everyone's phone number and you'd hope to run into each other. I think Whit moved to Paris. I was in England. Chloe was in New York. I had a baby suddenly and rather surprisingly. All of this stuff was going on so it wasn't as if you were kind of texting each other every day or anything like that."
Beckinsale added that she and Sevigny's paths did occasionally cross over the years.
"It was always lovely to see her but we've found ourselves 17 or 18 years later, in a sort of similar configuration -- but this time in corsets, on an island. What was amazing was it felt like such a similar dynamic even though everybody had all this life happen to them in between. It was kind of fairly familiar."
This time, Beckinsale stars as the conniving widower Lady Susan, who pulls out all the stops to improve her financial situation and marry off her teenage daughter.
"She's quite a recent young widow, who at the time, you know it was pretty important to secure your future by finding a husband," Beckinsale, 42, told Peter Travers. "It's a Jane Austen novella about this naughty, uncharacteristically naughty woman of that period who's sort of navigating her way through society in a quite modern way."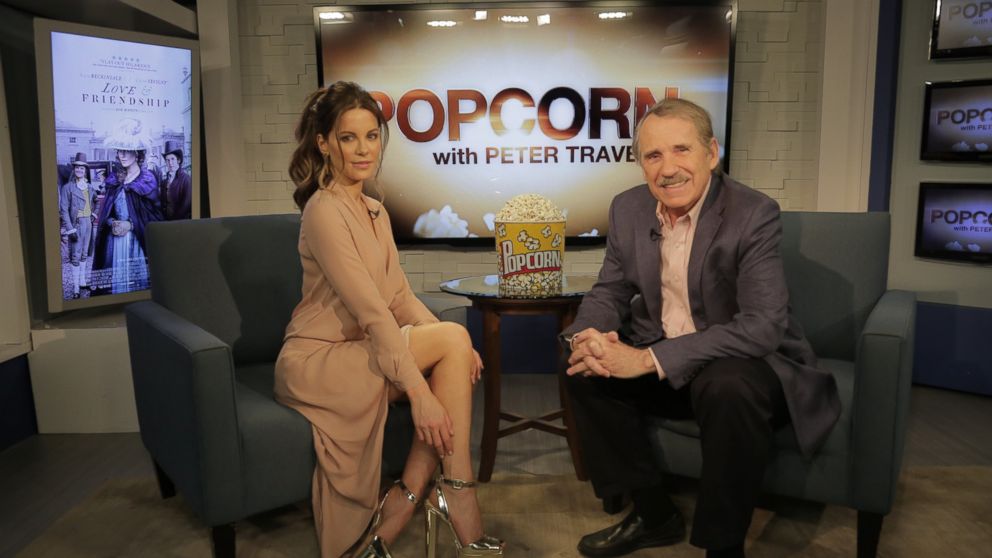 In the film, Lady Susan is not the warmest, fuzziest, maternal-type mother. It's a role Beckinsale says is far from her real-life role as a mom.
"I'm constantly trying to corner my daughter and kiss her and she's 17," Beckinsale said. "There's not a lot of kissing going on with the mother and daughter in this movie. But she definitely wants to secure her daughter's future too. And thinks the idea of her working is laughable because what would she possibly do, teach maybe, which is not what she has planned for her."
Beckinsale's portrayal of Lady Susan has been met with great reviews.
"I feel really lucky that I'm one of those people who has had real opportunities to do lot of different things," she said. "Yes, there may be some people who associate me more with one thing than another. But in terms of my personal experience, I feel I haven't really kind of got stuck. The fact that I can go from 'Underworld' to this sort of thing and then play Americans, I just feel really fortunate to not just have to play the same thing all the time. Even if that's what the perception might be, for me it isn't."