Singer Kellie Pickler's husband singer-songwriter Kyle Jacobs has died by an apparent suicide at the age of 49, the Nashville Police Department said in a statement.
On Friday afternoon, Nashville's Department of Emergency Communications received a 911 call at 1:21 p.m. on Friday from a home on Sneed Road.
According to the statement from the Nashville Police Department, "Officers and Nashville Fire Department personnel responded and located resident Kyle Jacobs, 49, deceased from an apparent self-inflicted gunshot wound in an upstairs bedroom/office."
"His death is being investigated as an apparent suicide," the statement continues.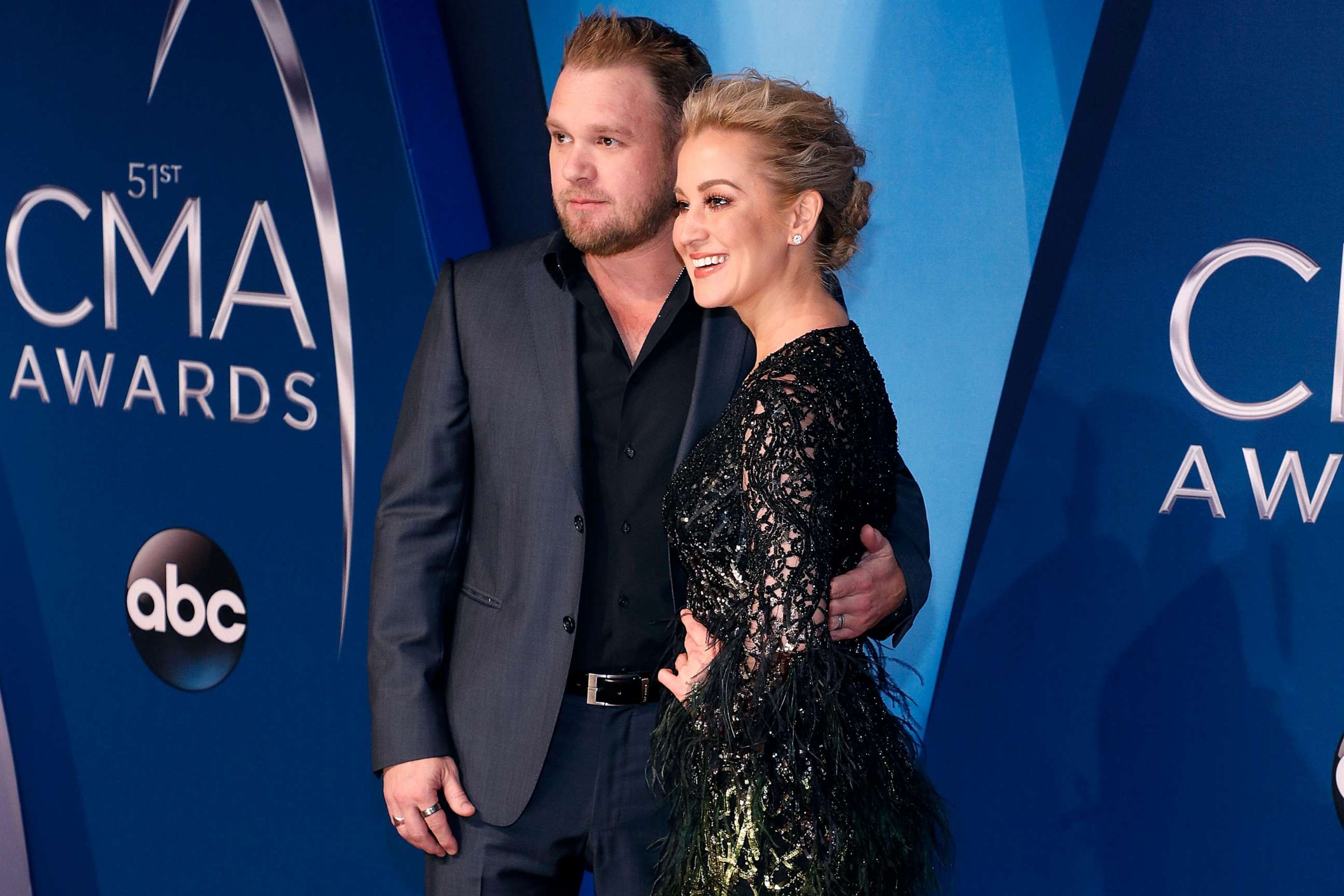 The Nashville Police Department said in the statement that Pickler "reported that she awoke a short time earlier, did not see her husband, and began looking for him."
Pickler's personal assistant called 911 when she and Pickler were unable to open the door to the upstairs bedroom/office.
Jacobs is known for his music and songwriting. He was a co-writer on Garth Brooks' song, "More Than a Memory," and he was also a co-songwriter on Kimberley Locke's single, "8th World Wonder."
He also worked on songs that were recorded by Tim McGraw, Kelly Clarkson and Scotty McCreery.
In his last Instagram post shared Thursday, Jacobs shared that Lee Brice's album, "Hey World," which he worked on as a producer, became certified platinum.
"Platinum?! SWEEET!!! An amazing crew of incredibly talented peeps put this one together... Deeply honored to be a creative part of it," he wrote in the caption. "Thank you Jesus!!!"
In 2010, Jacobs and Pickler got engaged. They tied the knot the following year.
In 2014, Pickler told ABC News about her marriage to Jacobs.
"I love my husband, but I actually like him too," she said. "We actually really like each other. We are doing great, can't complain in that department."
If you or someone you know is struggling with thoughts of suicide, call or text 988 or chat 988lifeline.org. Free, confidential help is available 24 hours a day, 7 days a week. You are not on your own.