Kendall and Kylie Jenner Hang With Chris Brown and Other Surprising Celebs
Inside the reality stars' A-List circle of friends.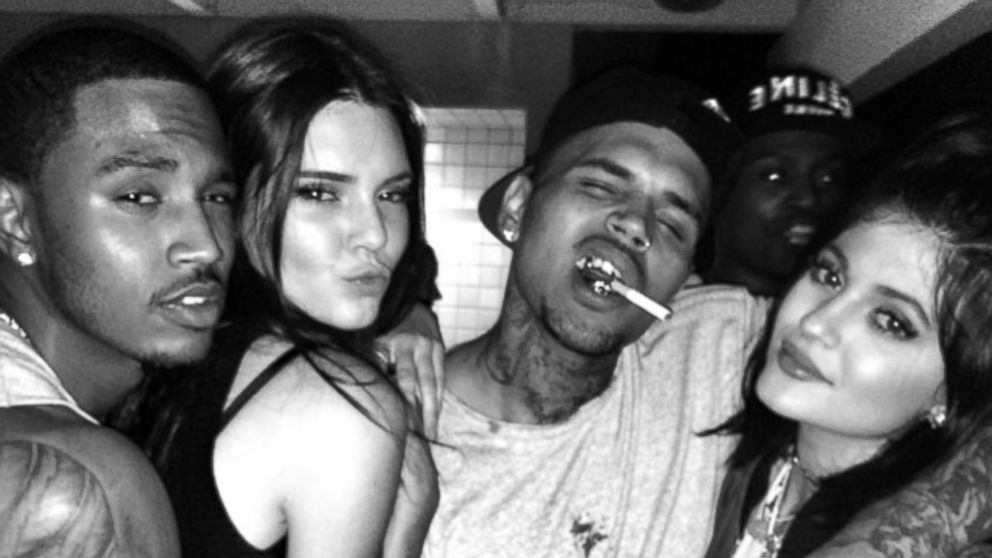 — -- intro: Who knew that Kendall and Kylie Jenner are friends with Chris Brown!
The "Keeping Up with the Kardashians" stars were featured in an Instagram post from Trey Songs that showed the teenage sisters and Brown, all looking very cozy and posing for the camera.
Read: Khloe Kardashian Opens Up About Sex Life with Rapper French Montana
But Brown, 25, isn't the first random celebrity Kendall, 18, and Kylie, 16, have been spotted with. From one of the Smith kids to a singer from One Direction, these two Hollywood princesses only hang out with other celeb royalty.
quicklist: 1title: Harry Stylestext: Kendall Jenner was linked to the One Direction singer last November after the two were seen on a dinner date in West Hollywood. Following dinner at Craig's restaurant, they jumped into Styles' Range Rover. The two haven't been seen together too much since.media: 20963868
quicklist: 2title: Jaden Smithtext: Megastar Will Smith's son Jaden, 16, is rumored to be more than just friends with Kylie Jenner. He was even spotted at big sister Kim Kardashian's wedding festivities in Europe at the end of May and at North West's first birthday party last month.
Kendall even wished her "lil bro," as she calls her sister's close friend Jaden, a happy birthday on Twitter earlier this month.
quicklist: 3title: Justin Biebertext: Kendall and Kylie have also been seen hanging with Justin Bieber this year. In fact, at the end of April, Kendall and the "Baby" singer were spotted in NYC having dinner with other friends.
quicklist: 4title: Paris Hiltontext: Kendall got friendly with the hotel heiress on July 19, when she helped coach a celebrity kick ball game in Glendale, California. Pictures of the two showed them laughing and chatting it up. Jenner's older sister Kim used to be close friends with Hilton back in the early 2000's, but famously fell out of touch.
media: 24760384
quicklist: 5title: Selena Gomeztext: The Jenner girls aren't just hanging with Bieber, but his ex-girlfriend as well. Gomez posted a picture from Coachella hanging with the Jenner girls in April. The three looked relaxed and casual, blowing kissy faces at the camera and wearing sunglasses at the outdoor music festival.
quicklist: 6title: Hailey Baldwintext: Talk about Hollywood royalty hanging out together -- a Baldwin and the Jenners! The girls were spotted in the Hamptons this month hanging with gal pal Hailey, who is the niece of '30 Rock' actor Alec Baldwin.
Kendall and Hailey apparently like to goof around together. Hailey tweeted on July 3 that her friend "Kendall walked into a wall."
Kendall's response to Hailey, "on purpose..."
quicklist: 7title: Jared Letotext: Yep, the reality star hung out with the Oscar-winning actor and tweeted a picture that Derek Blasberg posted, saying, "Just a couple of Americans in Paris: me, @JaredLeto and @KendallJenner at the Chanel show."
media: 24760478