Why Kevin Spacey Showed Up to the 2014 Emmys Walking With a Cane
Spacey's injury isn't what you'd expect from the "House of Cards" star.
August 26, 2014, 12:28 PM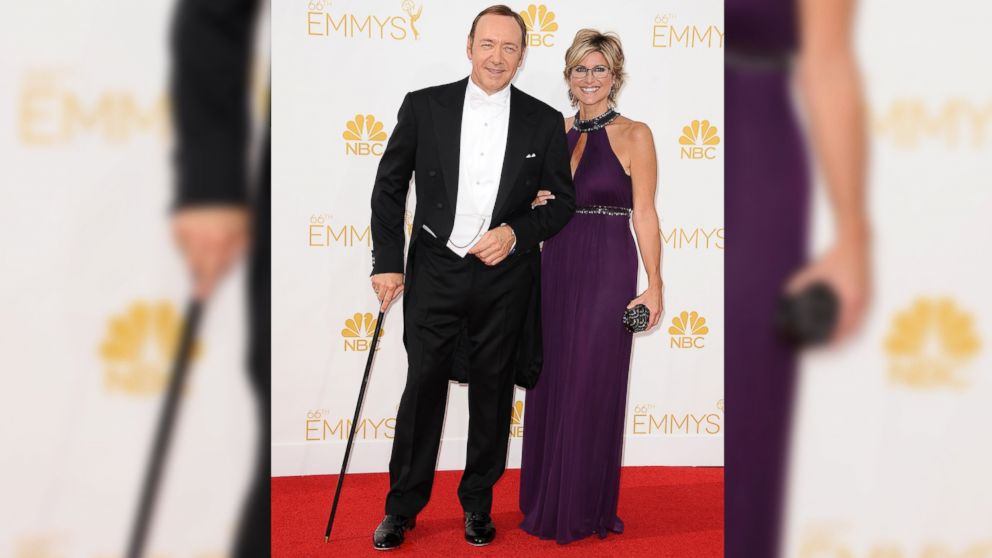 — -- Everyone was caught off guard when "House of Cards" star Kevin Spacey showed up to the Emmys with a walking cane.
But the cane wasn't to look extra fancy. Spacey, 55, was suffering from a minor tennis injury.
READ: Billy Crystal's Emotional 2014 Emmy Awards Tribute to Robin Williams
RELATED: Seth Meyers, 'Breaking Bad' and More: Top 5 Moments From the 2014 Emmys
"The cane wasn't actually planned," he told "Entertainment Tonight.""Two days ago on the tennis court, I strained my hamstring in racing for a drop shot, which I got, by the way."
Even though the Emmy nominee was injured and didn't win for Best Actor in a Drama Monday night, he said diving for that tennis shot was well worth it.
"It was the winning point, so at least there's that," he added.
In Spacey's category, Bryan Cranston took home the Emmy for his role of Walter White in the final season of "Breaking Bad."