The Killers, Macklemore, Van Morrison and more music reviews
Plus, get reviews of the latest by Macklemore, Van Morrison and others.
September 25, 2017, 8:21 PM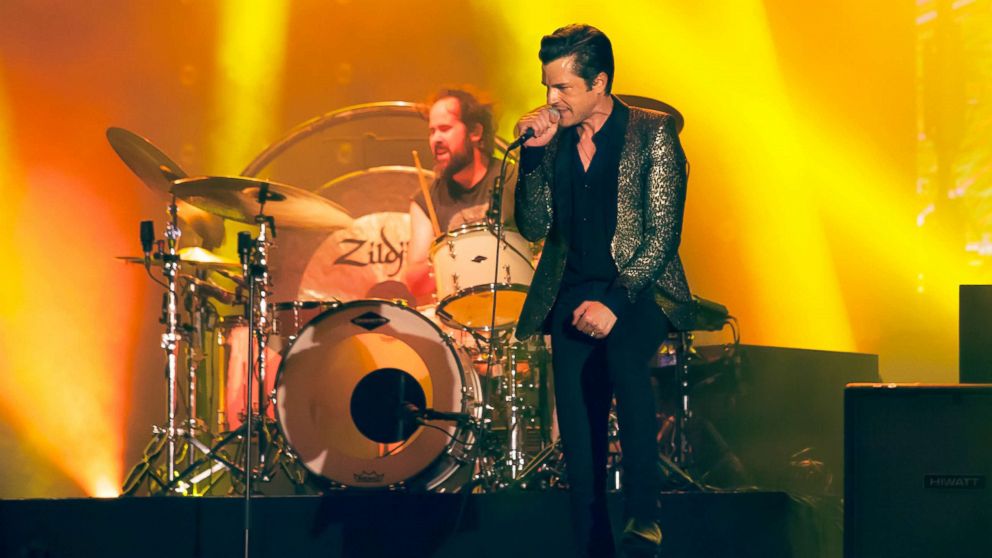 — -- This week the Killers return with an album that takes them in some new, Macklemore releases a new solo album, interesting directions, Van Morrison re-examines blues and R&B, trip-hop pioneer Tricky drops a new, spellbinding record, folk-singer-songwriter Kris Delmhorst releases her first album in three years, Stephen Stills and Judy Collins team up on a collaborative record and Austin, Texas-based singer-songwriter Walker Lukens drops a highly appealing and playfully experimental collection.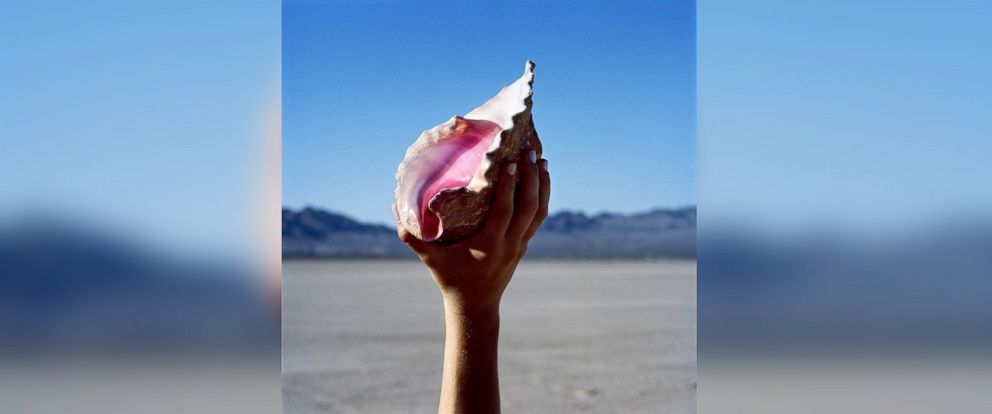 The Killers' "Wonderful Wonderful"
***

The Killers haven't released a great album since their 2004 debut, "Hot Fuss," an album that so perfectly showed them at their best that they have floundered trying to repeat its success. The fact that "Wonderful Wonderful" is their best album since is both comforting and sad. Comforting because the band is experimenting with some success, like on the rocking, semi-ominous title track or the unlikely enjoyable light dance-driven new-wave pop of "Out of My Mind." Sad, because this album has its good moments but it by no means a slam dunk.
It has a couple of really dreadful moments that keep it from being a true triumph, like "The Man," which is either celebrating toxic masculinity and gross confidence or lampooning it. Then there's the heavy-handed gospel-blues number "The Calling," which recalls the weaker elements of 2006's "Sam's Town," with its way too earnest character studies.
This album is a bit of a mess and the band is still missing that bit of fire that they had at the beginning of their career. At its best, it does capture your ear. At its worst, it makes you scowl at its missteps that hit you harder than usual because the bar has been lifted again by some of the better material. The couple stumbles are pretty frustrating. Given their weak discography since "Hot Fuss" hit it out of the park, you get the idea that the band members don't know their strengths. However tracks like the Ryan Adams-esque rocker "Run for Cover" and the beautiful ballad "Some Kind of Love" provide enough of a boost to make this album worth recommending.
"Wonderful Wonderful" could be the beginning of the Killers coming out of a dense fog. Hopefully that is the case and that this album's successes aren't mere flukes.
Focus Tracks:
"Run for Cover" This song has a lot of strange lyrical mentions, from the politician apologizing for a sex scandal at a press conference to Sonny Liston singing Bob Marley's "Redemption Song." It isn't "Mr. Brightside," but it might be the closest to that realm since that song's release.
"Some Kind of Love" Yes, this song is slightly cheesy but it has a gentle warmth, marking one of Brandon Flowers' most assured moments in his career.
"Out of My Mind" This sounds like a lost eighties hit. When Flowers sings, "So I told you about McCartney / That's a heavy name to drop," after mentioning Springsteen and Elvis, it might induce a knowing groan, but this is strangely intended and ends up being a bizarre wrinkle in an interesting song.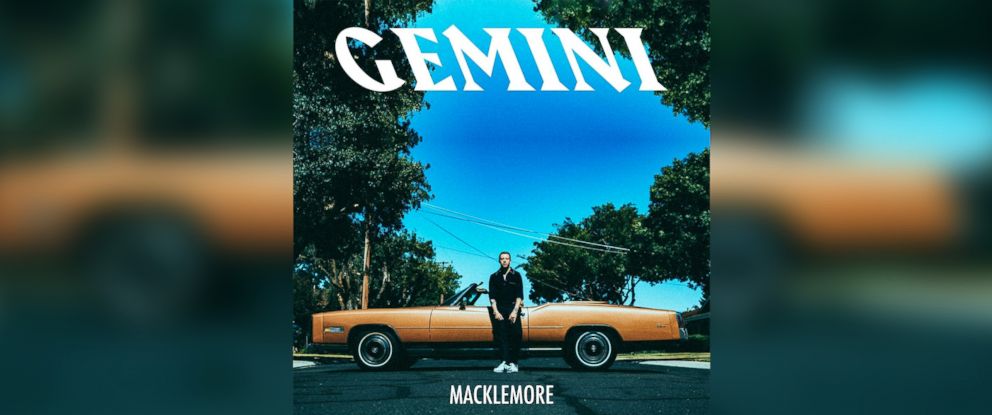 Macklemore's "Gemini"
**1/2

With Macklemore's 2005 album, "The Language of My World," he showed that he not only understands hip-hop culture but he understands his place within its context, too. You'd hope "Gemini" would be a back-to-basics record, but it isn't. It's yet more pop-flavored hip-hop -- a guest-filled record, blindly mining for hits.
He briefly shows off his flow during "Willy Wonka," even if by the end that song's chorus, guest Offset helps drive it into the ground. "Intentions" tries to be a socially aware commentary but ends up sounding like a dinky sing-a-long, even if Macklemore earns some extra points for being open about his struggles to stay sober.
If "Same Love" proved anything, it was that if given the right momentum, Macklemore can hit an emotional subject well, but when he infuses that kind of energy into "Good Old Days," which features Kesha, it feels like he's trying to repeat history with a more nostalgic, less rewarding payoff. He has slightly more success mining this territory later on both "Church" and "Excavate."
As someone who actually really enjoyed his 2012 album "The Heist," it just feels like Macklemore is trying to work off that album's blueprint too closely while turning up the pop elements. While "Levitate" is almost as likable as "Thrift Shop," it seems like a second-generation offering. It is disappointing that the one track he has by himself, "Ten Million," still has the same predictable electro-elements that often bring this record down. He got hits with "The Heist," and tried and failed to repeat the formula. He should now be proving his credibility to silence the doubters.
"Gemini" sounds calculated. He's capable of making a better record, but a better record won't probably get the same commercial pull. So Macklemore stagnates, trying to create a carbon copy of the past.
Focus Tracks:
"Levitate" (Featuring Otieno Terry) This is definitely the most organic-sounding track on the record which plays to Macklemore's skills. It would have been nice if the rest of this album has taken an approach similar to this track.
"Firebreather" (Featuring Reignwolf) This stomping, guitar-led jam also hits it home and he earns some points with the line, "The same writers criticizing my rhymes are the same writer gentrifying Bed-Stuy." A surprisingly biting Brooklyn reference from a Seattle rapper.
"Miracle" (Featuring Dan Caplen) This song at least shows Macklemore experimenting, fueled by a sly, smooth guitar and string section, and no beat.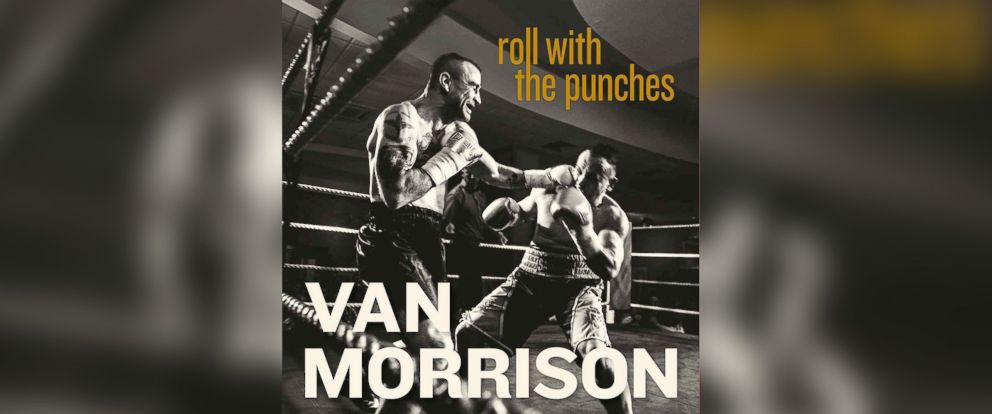 Van Morrison's "Roll With the Punches"
****

Not only does "Roll With the Punches" show Morrison is a glowing light, putting his earthy croon to good use, but it also shows he knows how to work well with others. Here, he's paying tribute to his heroes while adding a few notable originals along the way.
This is at its core, a blues and R&B record, and quite a few tracks here find him sharing the spotlight with the legendary Jeff Beck. The title track is a biting original while the also self-penned "Transformation" works with Morrison's signature brand of balladry. Elsewhere Morrison, Beck and the soulful Chris Farlowe tear down the house with takes on "Stormy Monday / Lonely Avenue," and Georgie Fame shows up on versions of both Count Basie's "Goin' to Chicago" and Rudolph Toombes' "Teardrops from My Eyes."
Admittedly, his reading of the Sam Cooke classic "Bring It on Home to Me" is probably more radically re-worked than many would probably like, missing the call-and-response "yeah" refrains that Lou Rawls provided in the original, but Morrison, with Beck's help, is trying to put his own, unique stamp on the classic.
It's not surprising that Morrison does well with this material, as he has been studying the blues one way or another for the last five decades or so. However, it should be noted that this is the third year in a row that he has released a record, and this one is the strongest of the batch. Maybe it is the joy of working with the other musicians or pure love for the source material that is frequently being covered here, but Morrison hasn't sounded quite this spirited in a while. He just really sounds like he's having a blast.
Focus Tracks:
"Transformation" Admittedly this is the least bluesy song on the record, but it recalls previous high-points from Morrison's songbook like "Into the Mystic," "Tupelo Honey" and "And it Stoned Me."
"Roll with the Punches" This both a rather basic blues exercise and a perfect way set this record off on the right foot. Morrison nails this.
"Stormy Monday/Lonely Avenue" This sounds like Morrison said to Beck and Farlowe, "Hey, let's work out both 'Stormy Monday' and 'Lonely Avenue' and just keep the tape rolling. These a loose, liberated mood to this performance. Also, is Morrison screaming into his harmonica as he is playing?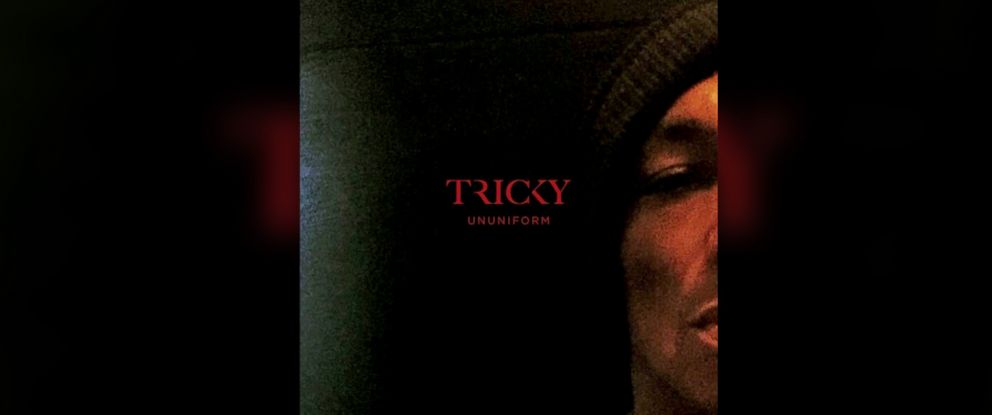 Tricky's "Ununiform"
****

Thirteen studio records in and Tricky still sounds way ahead of his time, with half-whispered mumbles that force you to listen to his records a little more closely.
Throwbacks are ubiquitous here. "Oba Intro" ends up sounding like what would happen if Mark Snow's theme for "The X-Files" was fused with "Faith"-era music from the Cure, and "Same as it Ever Was" verges on launching into a rendition of the Talking Heads' classic "Once in a Lifetime." Avalon Lurks fronts a cover of Hole's "Doll Parts" that is here re-titled "Doll," which strips the song of its loud-sections, somehow still sounding as emotionally-driven as the original.
To that end, there are also some choice guest-appearances, here. Among the notable: Martina Topley-Bird, who was a staple of many of Tricky's classic records; frequent collaborator Francesca Belmonte, who also makes an appearance on "New Stole"; and singer Mina Rose, who sings on "Dark Days" and "Running Wild." It's always been interesting how Tricky doesn't always have his own voice at the center of his own records, but their frequently sparse, whispered quality makes them often both ominous and seductive.
Like 2013's "False Idols," "Ununiform" shows Tricky working with a time-tested mold. There are a few head-scratching moments, true to this collection's title, Tricky has never been one to easily fit in with what is expected. This is why he's considered a ground-breaking pioneer.
Focus Tracks:
"Running Wild" (Featuring Mina Rose) By Tricky's standards, this sounds like a possible pop hit waiting to happen. It's surprisingly commercial as Mina Rose gives this entrancing ballad the care it deserves.
"The Only Way" There are two versions of this track, apparently. The one on the disc-version is more bare-bones. The one available to stream and download (I guess depending maybe on your source) sounds like a dramatic movie theme. Both are compelling in their own ways.
"Doll" (Featuring Avalon Lurks) Hole never sounded so relaxed and haunted at the same time. An excellent cover.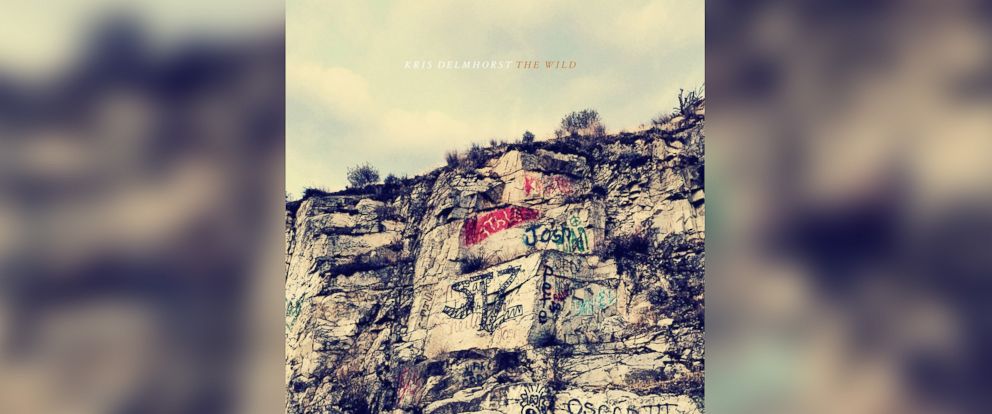 Kris Delmhorst's "The Wild"
****

Kris Delmhorst is a Massachusetts-based folk singer who has released a string of records over the better part of the last two decades. "The Wild" is her eighth studio record and it finds a lot of its energy in a sparse, almost gothic place, from the slightly bluesy title-track to loose and easy sounding "Temporary Existence."
While there are definitely country, blues and bluegrass influences throughout this set, there's also a subtle alt-rock singer-songwriter core keeping Delmhorst's songs anchored. The former drummer of the band Morphine, Billy Conway is in her band, after all. While this music is extremely different from that on the late Mark Sandman and company, Conway's presence (and the fact that he produced her early records) is very telling.
Here, this album is produced by Delmhorst's husband, Jeffrey Foucault, a respected musician in his own right, marking this as the first major collaboration of performers.
Many of these songs are subtle and might take a few spins to really sink in, but as the set progresses, it gets more indelible, with standout tracks like "Hollow" and "Tracks in the Snow." "Hollow," in particular sounds like a song that should really take off. While this is one of Delmhorst's most gently-executed albums, her gifts as a writer and singer are still on display.
"The Wild" is often an enveloping record. Its subtlety sometimes may inspire you to turn it up in order to sink into its songs. This is a comforting and hypnotizing record. Delmhorst proves herself to be one of the more reliable singer-songwriters that perhaps you haven't heard.
Focus Tracks:
"Hollow" An easy standout, this seems like it could get some real traction in certain circles.
"Tracks in the Snow" Interesting to be thinking of snow in September but her we have a wonderfully gentle folk song that again is a key standout.
"The Wild" The title track has a build not unlike R.E.M.'s "Drive," It's an ominous slice of blues. Especially notable is the way Delmhorst breathes out the title as she sings.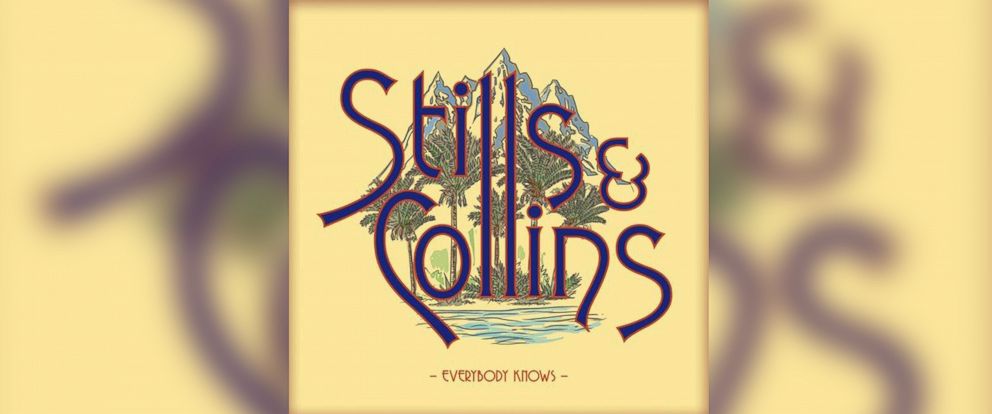 Stephen Stills & Judy Collins' "Everybody Knows"
***

On "Everybody Knows," Stephen Stills and July Collins, both legends in their own right, join forces, harmonizing on a collection that mixes originals and covers. It's the covers that stick out the most, from their take on the Leonard Cohen title-track or their rendition of the Traveling Wilburys' classic "Handle with Care." They tackle both Dylan's "Girl from the North Country," Sandy Denny's "Who Knows Where the Time Goes" and Tim Hardin's "Reason to Believe" well, too.
Each of them throws in songs that they wrote, as well. Some old and some new. Collins' performance of her previously recorded song "Houses" is especially excellent. Her voice is quite an impressive instrument. Stills tosses in his song "Judy." It's interesting to remember that Collins was Stills' inspiration for writing "Suite: Judy Blue Eyes."
This album isn't earth-shattering. It isn't meant to be revolutionary. It just finds two celebrated peers collaborating well, paying tribute to songs they enjoy and sharing each other's work with one another. This album should go over well with fans of both artists, as they celebrate their shared history.
Focus Tracks:
"Houses" Originally on her 1975 album, "Judith," this version maintains the gentle majesty of the original.
"Girl From the North Country" One of Dylan's most tender songs gets a pretty beautiful reading.
"Handle With Care" One of the most rocking performances on this set, it doesn't compare to the original or Jenny Lewis' guest-filled indie-rock cover, but these two do this song justice in their own way.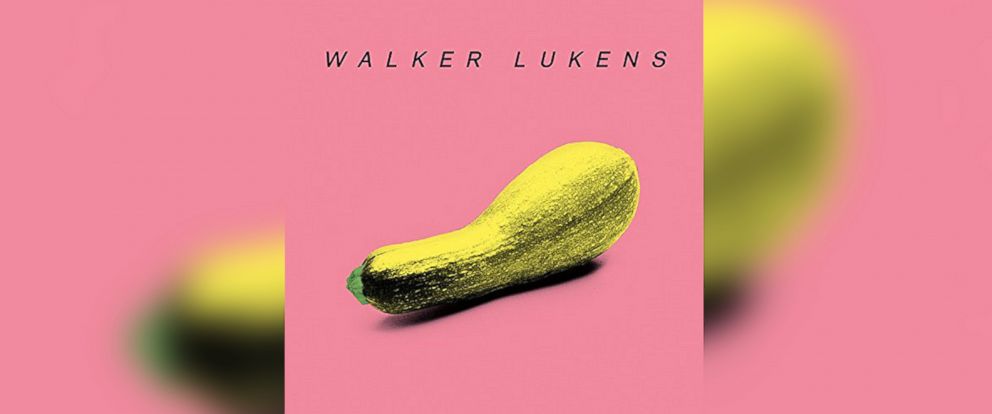 Walker Lukens' "Tell it to the Judge" ****
The second full-length from Austin, Texas-based singer-songwriter Walker Lukens was produced by Spoon's drummer Jim Eno who also plays on a couple tracks on the set. Lukens' work has the spiky-quality one would expect from a Spoon-associate and tracks like "Where Is Thunder Road?" and "Ain't Got a Reason" simmer and explode with volatility. Lukens definitely knows how to rock, but he also has a bluesy undercurrent that often sits just under the surface of his work.
This is an understandably exciting and unpredictable record that plays with a horn section one moment and a beatbox the next. "Don't Wanna Be Lonely (Don't Want to Leave You Alone)" sounds like the kind of ace slice of synth-pop that would have been a huge hit had it been released in 1983.
Calling a song "Love Me Tender (Don't Be Cruel)" is a funny move, especially if it is a bright bit surprisingly smooth, funky love-ballad that has positively nothing to do with Elvis Presley.
This is an appealing, accessible and yet experimental record that should instantly should earn new fans, from the groovy, woozy quality of "The Touch" to the gloriously vintage tone of "Simple Man." Somehow Lukens can create something that sounds both familiar and outside the box at the same time.
Focus Tracks:
"Don't Wanna Be Lonely (Don't Want to Leave You Alone)" Listen to this song on repeat. It's a gorgeous slice of new-wave.
"Lifted" This song feels like a living, breathing organism. It has a bass-rumble and a hip-hop-fueled sense of coolness, sounding like a powerfully thunderous force at work.
"Jacket on Ya Shoulders" This comes in with a scratchy vocal line, which gives way to a clattering beat. Before it ends, there are a few amazing screams and a sludgy guitar-breakdown.
Coming up: New music from Miley Cyrus and more.
Missed last week's? Get the latest about Fergie's new album "Double Dutchess" here.