Both Bruce and Kris Jenner have been saying that their separation was amicable, and now they have the photos to prove it.
Kris, 57, took to Instagram to post a snuggly photo with Bruce, 63, and his two sons from a previous marriage, Brandon, 32, and Brody, 30.
"Another amazing night @brodyjenner @sprandoni and Bruceeeeee!!! Too fun I love you guys!!! Best hearts #sorryTMZgotitwrongAGAINLOL," she wrote.
Kris and Bruce Jenner Announce Separation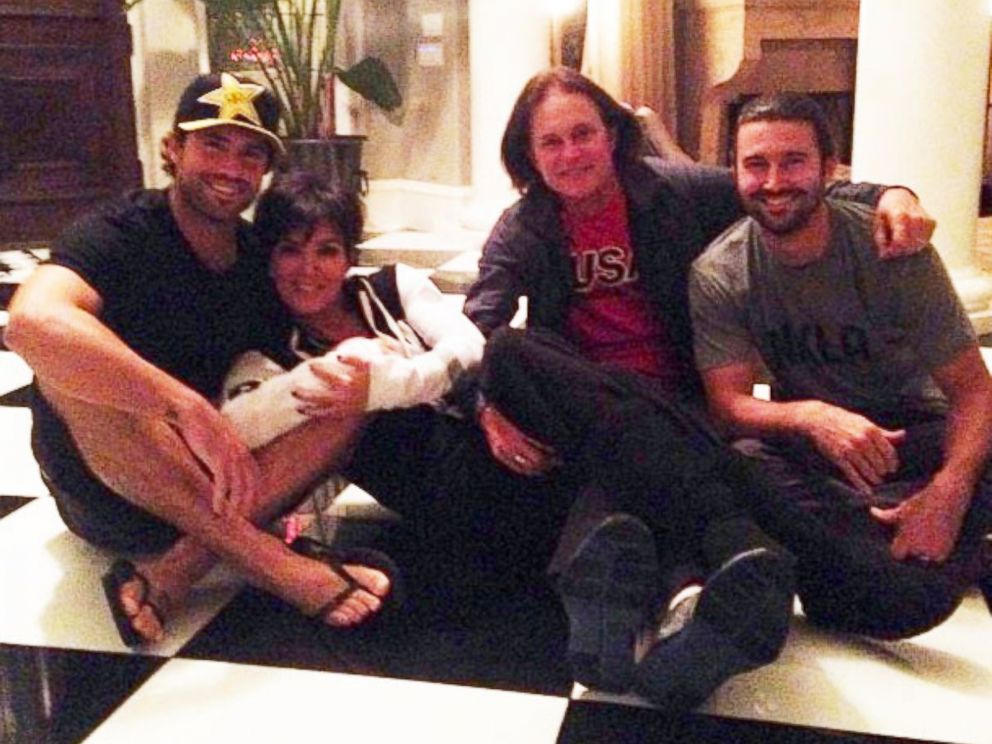 Brody posted a similar image, and added, "@krisjenner and I are dating now and @sprandoni and Bruiser seem pretty chill about it hahah."
Kardashian Kids Sound Off on Kris, Bruce Jenner Split
Kris and Bruce Jenner, who have two teenage daughters, Kendall, 17, and Kylie, 16, together, were married in 1991, after her divorce from Robert Kardashian -- a move that she now says she regrets. (She and Kardashian had four children: Kourtney, 34, Kim, 32, Khloé, 29, and Rob, 26.)
"But then there wouldn't have been Kendall and Kylie, so that's the way I look at that," she said in a new interview with New You magazine. "I knew I would have six kids. Why six? Probably because I had one sister, and always wished that we had these big Christmas Eve parties."
And now, it seems she's closer than ever with her stepchildren too.