Lil' Kim is a mom.
The rapper gave birth to a daughter, Royal Reign, at 9:58 a.m. today in Hackensack, New Jersey.
The baby weighted 6 pounds, 5 ounces. and was 19.5 inches long.
"Royal Reign" is an especially appropriate name for Lil' Kim to give her baby, given her nickname, "Queen Bee."
See Lil' Kim Through the Years
In February, Lil' Kim, whose real name is Kimberly Jones, announced that she was expecting her first child, though she has never confirmed the baby's father's identity.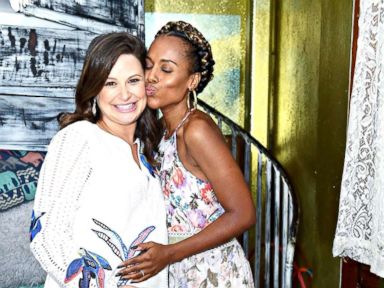 "I'm so excited! I'm a few months along, I can't wait to be a mom!" she told
Us Weekly then
. "I'm still going to work. I'm still going to be hardcore. The baby has made me even more of a beast!"