Jennifer Lopez was young, in love and not yet known as JLo when she made some reportedly racy home movies with first husband Ojani Noa.
Now Lopez is an A-list celebrity and mother of twins, and she is accusing Noa, who describes himself as an "immigrant, chef and model," of trying to peddle more than 11 hours of unseen home video footage of "sexual situations" from their honeymoon.
Yesterday, Lopez won a temporary restraining order in Los Angeles Superior Court barring Noa from distributing the film. The order will remain in effect until a hearing to decide whether to extend it is completed. The hearing resumes today.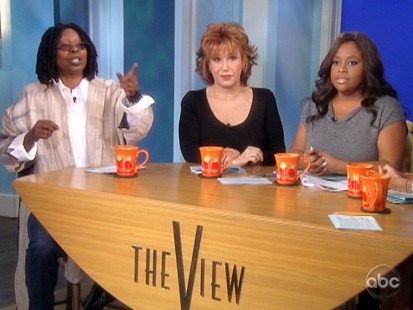 "I'm going to fight this," Noa said outside the courtroom.
Last Friday, Lopez slapped Noa with a $10 million breach of contract suit to try to stop him from marketing the footage and to prevent the production of a film called "How I Married Jennifer Lopez: The J Lo and Ojani Noa Story," which Noa described as the story of Lopez's "tumultuous first marriage."
Lopez and Noa were married for less than a year in 1997 and 1998, just as she was breaking out as a star in the biopic "Selena."
Lopez is also suing the film's executive producer, Ed Meyer, who claims to have acquired from Noa exclusive rights to the footage. According to a copy of the lawsuit obtained by ABCNews.com, the film and recording star is seen "in revealing lack of clothing, and in sexual situations, especially in the hotel room footage from (her and Noa's) honeymoon."
But Claudia Vazquez, another producer of the film, told ABCNews.com that there is "nothing sexual" about the footage. "She's in a bikini, swimming in the pool," she said. "There are some situations in the hotel room where they are talking and playing around, but it's more like romantic."
Vazquez said the plan was never to sell the footage but to use it as research for the movie and possibly include clips of it in the final film.
Vazquez called the film a "mockumentary" or parody about Noa's life from the time he left Cuba on a raft to the aftermath of his marriage to Lopez, whom she said he's never gotten over despite the way he was treated. Vazquez said Noa initiated their divorce after Lopez had multiple affairs.
"He was pretty much abused," Vazquez said. "She's not a very good person and that's why she's been trying so hard to push this guy to stop."
"This film is going out," Vazquez vowed. "It's about Ojani Noa's life. Whether we use Jennifer Lopez's name or not, we have the right to make a movie about his life. We're going to fight" the lawsuit.Lopez might have had the honeymoon footage and the less flattering details of her first marriage in mind when she had her ex sign a confidentiality agreement back in 2005, after he sued her when she fired him as manager of her now-closed Pasadena restaurant Madre's.
According to legal documents, Noa agreed not to publicly disparage Lopez or disclose any intimate details about her for monetary gain. The Associated Press reported he was paid $125,000 as part of a settlement.
In 2007, Lopez sued Noa, claiming he breached the confidentiality agreement by shopping a tell-all book about his life with Lopez. An arbitrator found in favor of Lopez and granted an injunction that restrained Noa and anyone acting on his behalf from publishing the book, casting her in a negative light and disclosing private details about their relationship for money. Lopez also won $545,000 in damages and lawyers fees, according to AP.
Calls to Lopez's lawyers and media representatives went unreturned.
According to the lawsuit, Meyer has refused to turn over the home video footage or stop production on the film, claiming that the 2007 injunction is "totally ineffective." He told the Web site NewsBlaze that the injunction doesn't apply to a film that is a parody.
It appears that Lopez is not convinced and is doing everything in her power to stop the project.
"The reality is people do these things," Connecticut family law attorney Guy Ferro told ABCNews.com. "Jennifer Lopez wasn't stupid -- she let her heart govern what she did. It happens all the time."
At the same time, such a tape surfacing is not necessarily a bad thing for a celebrity.
"A lot of them, that's how they got their start," Ferro said. "They take their clothes off and become a star."
Here are four celebrities famous for getting caught naked on tape:
Carrie Prejean