Mariah Carey opened up Wednesday night, but only to talk about her new Christmas album -- not to comment on whether she's pregnant with her first child.
The 40-year-old diva spoke at a listening party for "Merry Christmas II You" in New York City. Though Halloween hasn't yet passed, Carey's event was dripping with snowy trees and twinkling lights, spiced eggnog and candy canes.
Carey didn't stretch her signature vocal chords. Instead, she addressed friends, colleagues and media after Def Jam CEO L.A. Reid played her album (and a slideshow of Carey's personal photographs from Christmases past) for the crowd.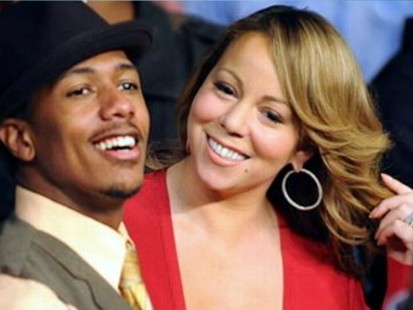 "Just to be working on this particular album right now is extremely special to me," she said, with husband Nick Cannon by her side.