Mariah Carey is engaged to her boyfriend of nearly a year, Australian billionaire James Packer, her rep confirmed to ABC News.
Packer, 48, popped the question in New York City Thursday night.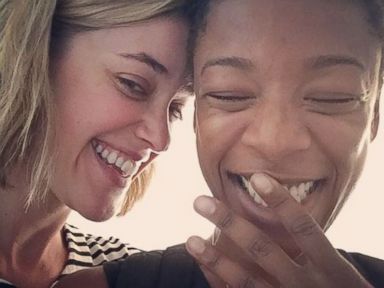 According to
Vogue
, Packer proposed with a massage 35-carat diamond ring, designed by Wilfredo Rosado.
"I took the standards super high, and I wanted to create a ring that could not be measured up to," Rosado told the magazine. "We have the same taste, and when it came down to it, I really wanted to create something for her that was about new beginnings. I wanted to give her something super sophisticated and something that took away all of the embellishments that a lot of people use when they design engagement rings these days. But it is epic. It's an epic ring for an epic time in her life."
The sparkler is an emerald cut with two baguettes flanking both sides of the center stone.
Carey, 45, revealed how the two connected on "The Steve Harvey Show" last November.
"We first met in Aspen," Carey said. "We were at the 'Hercules' premiere. We were talking and laughing and people were getting mad at us and stuff like that. So we hit it off."
According to Forbes, Packer is the fourth richest man in Australia. His casino magnate's reported net worth is $3.5 billion.
This will be the third marriage for Carey. She was previously married to music executive Tommy Mottola and TV personality, Nick Cannon. It will also be the third marriage for Packer.
Carey has two children from her relationship with Cannon, 4-year-old twins Monroe and Moroccan, while Packer has three children from a previous relationship as well, Indigo Packer, 7, Jackson Packer, 5 and Emmanuelle Packer, 3.