How Marlee Matlin Helped Force Streaming Video Closed Captions Into Digital Age
Why the deaf actress fought for closed captioning on streaming sites.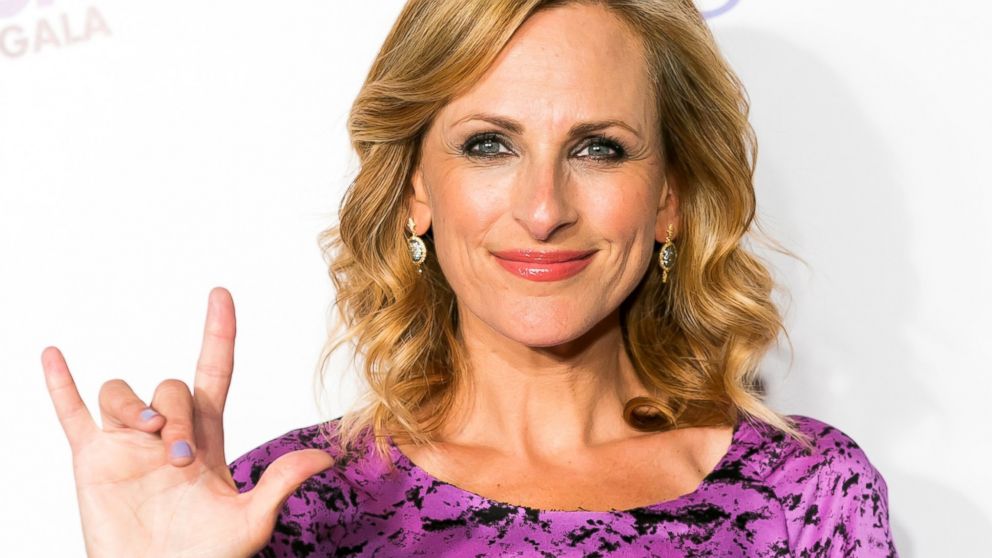 April 29, 2014— -- When closed-captioning finally enters the digital age Wednesday, it will be in no small measure because of Oscar-winning actress Marlee Matlin.
Matlin, who has been deaf since childhood, has been fighting for the past five years to get companies that offer streaming and online video to include closed captioning for the 35 million Americans who are deaf and hard of hearing.
"With so much technology out there, there were still holes and people were being left out," Matlin told ABC News. "There's no excuse in this day and age with so much technology out there that's there's not sufficient and 100 percent accurate captions."
Now, beginning Wednesday, streaming companies including Netflix, Hulu and Amazon must offer closed captioning or be subject to the same fines as traditional broadcast television.
Marlee Matlin Discusses ASL Episode of 'Switched at Birth'
For Matlin, the issue dates back to 2009 when the 48-year-old actress and deaf advocate sat down to stream "The Wizard of Oz," for one of her four children for the first time. The film is special to Matlin, whose first acting role as a child was playing Dorothy on stage.
But as she opened up the computer to begin streaming it, Matlin searched to find the captions, only to discover there were none.
"Right there, my daughter saw a barrier in front of my face," Matlin recalled. "There was nothing I could do in this special moment. I was robbed of the access that I had for so long [with video]."
But Matlin, who has fought for more than 20 years for better closed captioning, knew more could be done. That night she tweeted her frustration to her 200,000-plus followers.
"@netflix is streaming 'Wizard of Oz' free but no plans to close caption for 30 million deaf ppl Email pr@netflix.com Thanks!' Matlin wrote.
"All it took was one tweet to make so much noise," she said, adding "that's what I do."
Netflix and Matlin's publicist were flooded with calls. The actress then worked with the National Association of the Deaf (NAD) to send Congress a letter demanding that streaming sites offer closed captioning. But it took a lawsuit from NAD filed against Netflix for the FCC to finally get involved. Netflix settled the suit by agreeing to caption all its shows by 2014.
Now that captioning is a requirement for all streaming sites, Matlin has turned her attention to creating more accurate captions. Earlier this year, the FCC outlined new rules requiring improved accuracy in closed captioning over the next 10 years.
But Matlin is working with the website Viki to shorten that timeline. The global TV site is powered by users who are closed captioning content in more than 200 languages.
"The model Viki has created works," Matlin said. "It's always the users who know what we need."
The site is already 600 million words into its "Billion Words March" initiative to caption one billion words by the end of the year.
Meanwhile, Matlin, who won an Academy Award at 21 for "Children of a Lesser God," continues to break new ground with ABC Family's "Switched at Birth." The series just wrapped its third season and Matlin believes it will return for a fourth.
"I can't imagine this show going off the air because it's been such a groundbreaking series," she said. "You're talking about deaf, hard of hearing, hearing, Latina and Caucasian cast members who all work together."
It's the kind of diversity the actress likes to see reflected in the world and that she's working hard to promote.
"We need to be able to absorb every experience, every language, every culture," she said.