'The Leftovers' Star Justin Theroux Talks New Season, Married Life With Jennifer Aniston
The actor said marriage to Jennifer Aniston is "fantastic."
September 30, 2015, 8:16 AM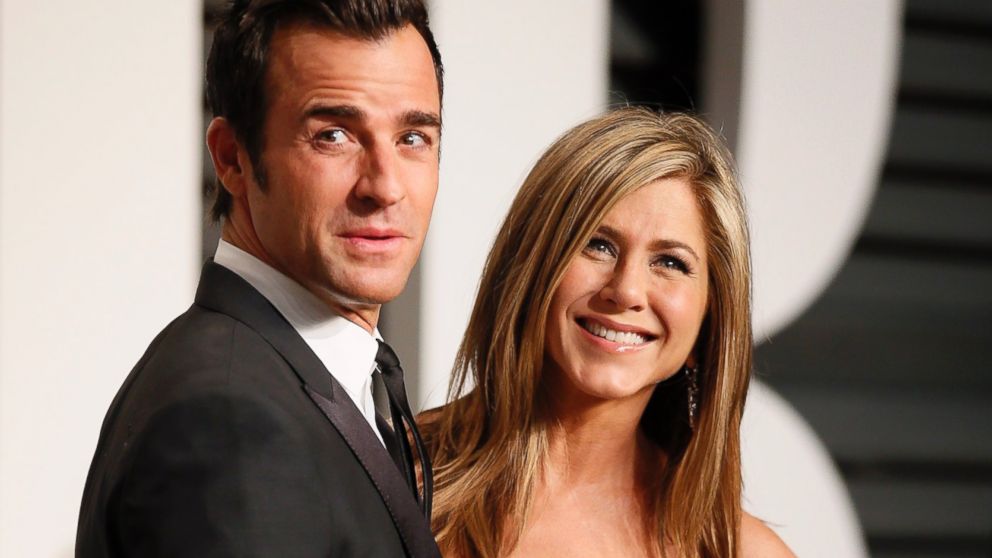 — -- Actor Justin Theroux said marriage to Jennifer Aniston is "fantastic" and has caused a shift in him.
The actor made the comments during an interview with "Good Morning America" co-anchor Robin Roberts.
The two were discussing Theroux's new projects -- the second season of his HBO series, "The Leftovers" and his upcoming appearance in "Zoolander 2" -- when Roberts congratulated him on his recent nuptials and said Aniston seemed "deliriously happy."
"Likewise," Theroux, 44, replied. "It's fantastic. Something really does shift...in a wonderful way. And it sort of refocuses things."
"You relax into it in a certain way. I can't explain it," he said, adding that marriage has put him and Aniston "in exactly the right sort of space...it's a wonderful thing, you know?"
Theroux and the 46-year-old "Friends" star wed last month at the couple's home in Bel Air, Calif. Late night TV host and comedian Jimmy Kimmel officiated.
Having Kimmel in that role "was the biggest blessing in the world," Theroux said, adding: "It was exactly what you would want him to do. He was extremely funny, kept things extremely light, was extremely touching."
Kimmel even "cried a little bit," Theroux said. "He did. And then...everyone did. And it was just...it was the perfect tone for the night."
"The Leftovers" is a psychological drama that focuses on life in a Texas town following the disappearance of tens of millions of people in the world. The new season premieres Sunday on HBO.
"It becomes a weirdly more psychological, emotional drama," Theroux said of the series. "It's not quite as bleak as the first season."
"Zoolander 2" hits theaters next year. Roberts asked Theroux whether he had a "blue steel" look, referring to the comically pouty pose of Ben Stiller's character in the original hit film.
"I don't have a blue steel," Theroux replied, laughing. "There's really only one guy who can do it."