— -- MC Hammer is too legit to quit -- no, really.
The 54-year-old musician, businessman and cultural icon was in New York City last week as part of a campaign for the 3M Command Brand line. We've all seen the commercials that ingeniously capitalize on the superstar image Hammer cemented into the world in the early 1990's.
But within 10 minutes in his presence, it becomes quite clear just how savvy and sophisticated the man is. He's far more than "U Can't Touch This" or any one initiative he's ever been a part of. In fact, it's his relationships over the years that make him the man he is today.
ABC News welcomed Hammer into our offices, and his stories spanning almost three decades in the music industry were pure gold, just like his unique glasses that are a fixture in pop culture history. Here's what went down:
To Quit? Never
It's a little after 4:30 p.m. ET when Hammer makes his way into the building. Everyone from staffers in the newsroom to security is eagerly awaiting his arrival.
It's been a long day for Hammer, he just spent the afternoon lip syncing with fans at Grand Central. He's the classic performer you'd expect: Heavy gold chains, sunglasses and a double-breasted jacket -- his legendary look from the cover art of his hit album "2 Legit 2 Quit." After the masses grab a photo with the legend, Hammer gets comfortable to chat about his partnerships and more.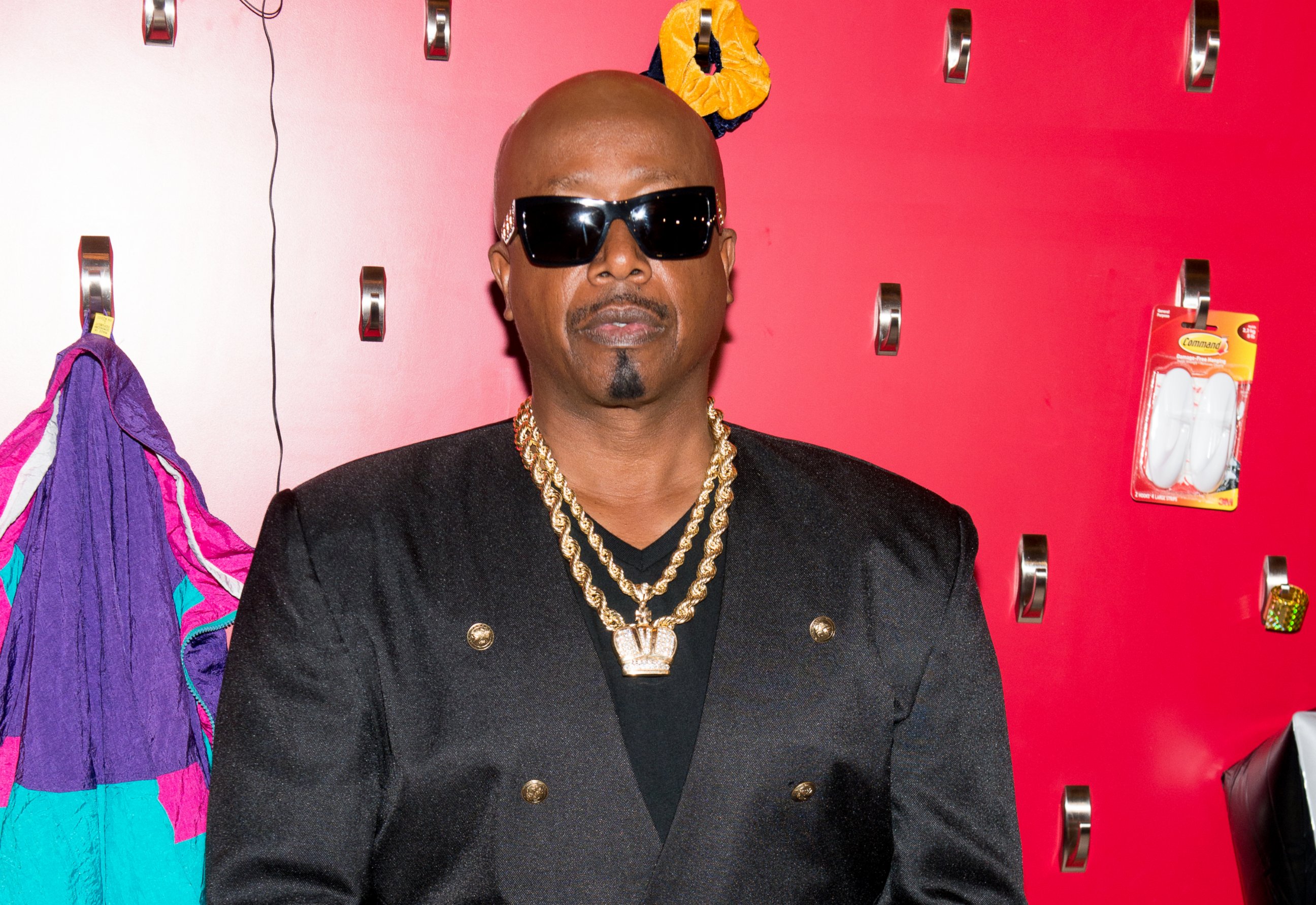 "I thought it was hilarious and a natural fit," Hammer says of the Command ads promoting "Please, stop Hammer Time," which incorporates the brand he built for himself 25 years ago. "Hammer, hating nails ... I said, 'Yeah, we can do this.'"
It may not seem like a big deal for Hammer to capitalize on what he's known for, but he stresses that he's not into most commercial ventures like this. In fact, he turns down multiple offers each day.
"It has to be right," he said.
This is Hammer's philosophy, it's controlled enthusiasm. He's choosy, but when he does invest his time and energy into something, it's all in, whether it's technology, music or promotions.
"The thing I'm excited about in tech right now is AI [artificial intelligence]," he said. "I have the smartest guy, this young man with the most vision in artificial intelligence [working with me]. A young man out of China, he's in the U.S. now. We are working on something that's truly exciting in the AI space."
He said this new "baby" he's working on will be further explained in the next month or two.
"Machine learning, this will be the real deal," he said. "This item I'm speaking of, it's now suggesting ways for us to market it!"
For a man who sold more than 50 million records worldwide, parallel careers in tech and business might seem like enough. Not even close for this former Navy man, who has produced 12 studio albums to date. In fact, he's working on seeing what a biopic about his life would look like. And when he starts talking about that, that's when you meet the real Hammer.
Too Legit? Always
After just a few minutes with him, it's clear that lasting relationships are the foundation of MC Hammer's life. He's an Oakland, California, guy who is ingrained in the community and that spills over to other parts of his life.
Through friendships with other Oakland natives like Ricky Henderson, Stephen Curry and Joe Montana, Hammer has influenced and been influenced by them all.
A potential biopic would "also be an introduction to people who already know me, who think they know me, we'll show all of Hammer," he said. "MY true story is more powerful than fiction."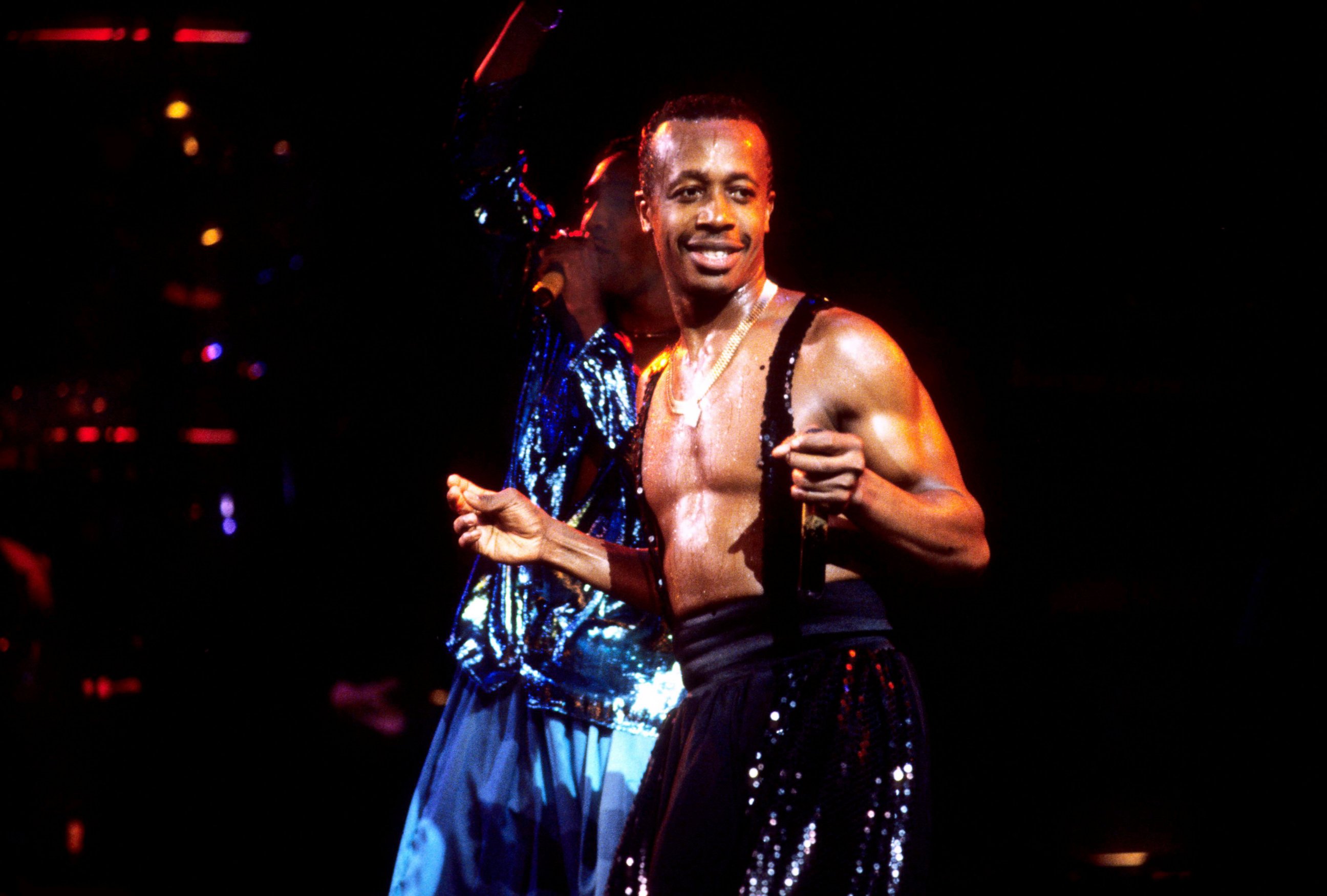 "There are a lot of parts of the story that haven't been told," he added. "I'm working through that and have some great partners. We're figuring it out. ... You have to do it right, you have to get the right people, the right directors involved and it has to be authentic to the time and place."
The great thing about "Straight Outta Compton" was that Ice Cube, a great storyteller, and more of the original group were involved, Hammer said, so that all the stories weren't just second-hand. And what Hammer does best are his first-hand accounts.
One of the biggest bonds Hammer had was with rapper Tupac Shakur.
The world lost one of the greats in 1996, when Shakur was killed in Las Vegas. But before his death, Tupac and Hammer had been working on music together. Still 20 years later, it's hard not to imagine the work and magic the two could have created.
"There's no one else on planet Earth that Tupac sat down with and said, 'I want to write songs with you and for you,'" Hammer explained.
Shakur was just 25 at the time of his death, and in addition to being a prolific worker in the studio, he was also an acclaimed actor and finding his own in the producing game.
"Now, there's videos leaked online of Tupac rapping as Hammer. That's intimate on another level and it can't happen again," he said. "There was a brotherly love and the depths of that brotherly love was such that he sat down began to write songs ... he's rapping, he's Hammer ... this is Tupac and he's rapping as Hammer."
Hammer added, "He wrote that in January, February, he passed away five months later."
But before he died, Tupac wrote yet another song for him, one that would eventually be released in his greatest hits album posthumously.
"I was like, 'What's up Pac?' He said, 'You gotta rap this!'" Hammer recalled. "It was 'Unconditional Love.'"
As Hammer raps the first verse of the song, the room is silent and focused.
"Come listen to my truest thoughts, my truest feelings. All my peers doing years beyond all these killings," he recited. "How many bodies must we witness? ... Ask momma why, I got an urge to die?"
It's hard to fully grasp what these two friends meant to each other and to the world, but Hammer tries his best to explain it was all about love and helping the community. Hammer said it's a "honor" that Tupac wanted him to address these issues.
Besides music, Hammer and Tupac "had a bigger plan."
"We were getting ready to tour the West Coast, high schools only," he explains. "The only students that could attend the concert had to have at least a C average. ... Totally Tupac's idea and he asked myself and Snoop [Dogg] to join him."
Tupac was excited for Hammer to introduce him to a new demographic, while he did the same for his friend and he told him, "together, we are going to have it all and lead kids the right way."
"We also, we decided we were going to write movies together," he said. "'Here's the name of the movie and Hammer's playing this guy,' so he started writing movies and writing roles for me in the movies."
"So, there's a biopic coming out later this year on Pac and I'm crossing my fingers for it," he said.
Prince
The loss of Prince earlier this year still feels "fresh," Hammer said, but the two had always been there for each other, especially during tough times.
When Prince was going through his contract battles in the early 1990's, Hammer was on top of the world. He was just coming off "Please Hammer, Don't Hurt Em" in 1990. So, when he was looking for a place to record "Too Legit To Quit," he knew who to turn to.
"I'm a huge Prince fan. On my biggest album, I covered two of his songs," he said about "Hammer, Don't Hurt Em."
"The next album, I made the entire album at Paisley Park," he added, referring to Prince's recording complex. "I spent two months with Prince there."
Hammer had amazing stories about recording at Prince's Minnesota home and studio.
"He has a studio and there's a glass door, he wouldn't come in, he'd just stand at the glass door, he's just looking [at you]," he added. "His normal talking voice is very deep, he would say, 'How you doing Hammer?'"
In fact, Hammer brought his entire organization out to Paisley Park, 45 people, living at his facility, rehearsing the rapper's tour.
"He has a tour rehearsal, where you can actually have the trucks come in and bring your stage production in and really get ready," he said. "I had so much respect and love for Prince that at that time, during the era of him having 'Slave' written on his face and going through it with the record companies ... I thought he was getting a bad deal, so I decided I needed a studio and I showed up at Paisley Park. I said, 'You got any studios I can rent?'"
"I think a person's dignity is important and I just wanted to be there to support," he said.
Now, Hammer will add special parts in the dancing at his shows during songs like "Pray" to pay homage to the iconic purple one.